Hearts of Palm Cashew Salad
Everyone knows by now that we're snow birds. Every year, since we were wee tots, Dear Husband and I have gone down to the sunny weather in Florida during winter break. His family has timeshares in relaxing Sanibel Island and my family used to go down to the Miami scene. This year Dear Husband and I went to both! We got food for Shabbat at Sarah's Tent in Aventura (yes…they have a local branch here in Chicago too!) and one of the salads we bought was their Hearts of Palm Salad.
Shabbat in Miami
Before I tell you about Hearts of Palm Cashew Salad I must tell you about shopping for Shabbat in the Miami area. Dear Husband and I stayed at a hotel that had a little kitchenette, and I had ordered everything we needed to prepare (other than food) in advance from Dollar Tree (via Instacart). It completely made any prep we needed to do easier.
While we got gluten free challah and pastries from Cafe Vert, and smoked truffle turkey from Harbour Bistro, we decided to get nearly all our Shabbat food from Sarah's Tent in Aventura. We've been there before (not on a Friday) and really liked their selection.
Here is my public service announcement:
Do NOT go to Sarah's Tent in Aventura on a Friday.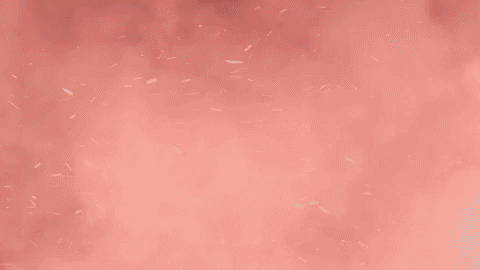 The store was so crowded there were wall to wall people. I felt like a sardine.
We decided to divide and conquer.
I took my number and vigilantly stood by the deli counter trying to get hot prepared food for Shabbat (as must every other Jewish person in the Miami area). They couldn't refill the foods behind the counter fast enough! I was lucky enough to be able to ask the chef what was gluten free (that was good enough for me) and frantically tried to order before all the food was gone.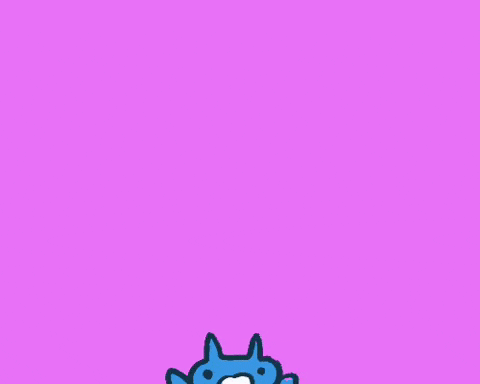 Dear Husband was in charge of selecting cold salads from the cooler area that we could have for Shabbat lunch and for Third Meal (Seudat Shelishit). My favorite of the salads he picked was the Hearts of Palm Salad.
How we came up with the Hearts of Palm Cashew Salad
Dear Husband and I really liked the Hearts of Palm Salad. It was light, slightly lemony, with a few small pieces of baby corn mixed in, and fresh dill. It was tasty.
While we liked it, we both agreed that we could improve upon the original.
We spent time discussing possible recipe variations on the drive from Miami to Sanibel. Dear Husband suggested putting something crunchy in like nuts. I wanted more vegetables, less mayo, and other to be determined stuff.
And then we got delayed…
We were supposed to return back to Chicago's freezing cold weather early Friday morning, and our flight got cancelled. We ended up staying in a hotel near the airport over Shabbat. To make things a little easier, I placed an order for Mon Cuisine ready made foods from BJ's (via Instacart again!) including the Stuffed Chicken breasts and the Stuffed Cabbage. They each had four pieces in the package, and all I had to do was microwave them.
We also took a field trip to Publix to get the rest of the items we might need. I decided I wanted to try making the hearts of palm salad.
Publix had Kosher cans of hearts of palm, frozen corn, canned peas and dried dill.
I decided to take a stab at making the salad for Shabbat. The problem I faced was that I didn't have all the ingredients I needed. We were already packed and while I thought I had some small packets of takeout mayo…I didn't. I did have some small packets of mustard, and tried that. It worked really well. I liked the flavor even better than the lemon.
However, the canned peas were too squishy for the salad, and the defrosted corn was also too soft. We really needed frozen peas and canned corn instead. The salad needed more color, substance and crunch.
We felt that the hotel room take on the Hearts of Palm Salad was good…but not good enough…yet.
Finally home! And…time to make Hearts of Palm Cashew Salad…Finally!
Being home, and able to go to local grocery stores or order from local grocery/produce stores made making the new version of Hearts of Palm Cashew Salad way easier. This version used frozen peas, canned corn and hearts of palm, diced fresh red peppers, fresh chopped dill, Dijon mustard, a little mayo – not too much, and good Barilla brand gluten free macaroni.
Everyone loved the color, texture and taste of the Hearts of Palm Cashew Salad. It felt nutritious with the peas, carrots and fresh red pepper. Even the baby couldn't eat enough of it!
Using the Dijon mustard, instead of lemon juice, gave the salad the perfect tanginess and just two tablespoons of light mayonnaise gave the salad just enough creaminess that it didn't overwhelm.
The cashews added the right amount of crunchy sweetness, elevating the salad to the perfect texture.
What was most remarkable was how easy this salad was to make. It would be simple to double the recipe…which is what I plan on doing the next time I make it!
Here's the Recipe
I made this recipe using Barilla gluten free macaroni. I've found that it holds up best in recipes, especially those that might be refrigerated and served cold later. If you choose to not make this recipe gluten free, you can use your favorite al dente cooked macaroni instead.
Print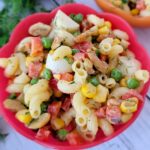 Hearts of Palm Cashew Salad
Author:

Prep Time:

15 minutes

Total Time:

15 minutes

Category:

Salad

Method:

Cooking

Cuisine:

Gluten Free

Diet:

Kosher
---
Description
Hearts of Palm Cashew salad is loaded with diced hearts of palm, red pepper, yellow corn, green peas and crunchy sweet cashews. I tossed in some gluten free macaroni, fresh dill and Dijon mustard for extra zest! This colorful salad just tastes 𝘧𝘳𝘦𝘴𝘩, is great cold, and makes a perfect dinner, lunch or Shabbat side salad. You're going to want to double the recipe so you can nosh on the leftovers!
---
2 cups

cooked macaroni (measured after cooking)

1 cup

diced red pepper

1 cup

canned corn kernels (measured after draining)

1/2 cup

frozen peas, defrosted

1

(14-ounce) can hearts of palm, drained and cut into bite size pieces

2 tablespoons

chopped fresh dill

1/2 teaspoon

kosher salt

1/4 teaspoon

freshly ground black pepper

1/4 cup

Dijon mustard

2 tablespoons

mayonnaise

1 cup

roasted and salted cashews
---
Instructions
In a large bowl combine the macaroni, red pepper, corn, peas, hearts of palm, dill, salt, black pepper, Dijon mustard and mayonnaise. Toss to combine.
Just before serving fold in the cashews.
Can be made up to a day in advance. Add the cashews just before serving or they will be soft and not crunchy.
Store refrigerated.
---
Equipment
---
Notes
You can make this salad using traditional, glutenous macaroni if you choose.
To make this salad a little lighter, you can use low-fat/fat free mayonnaise.
Nutrition
Serving Size:
Calories:

232

Sugar:

3.2 g

Sodium:

632.8 mg

Fat:

11.9 g

Carbohydrates:

27.7 g

Protein:

6.7 g

Cholesterol:

1.4 mg
Keywords: Hearts of Palm, Salad, Cashews, Gluten Free, Dairy Free, Shabbat
Recipe Card powered by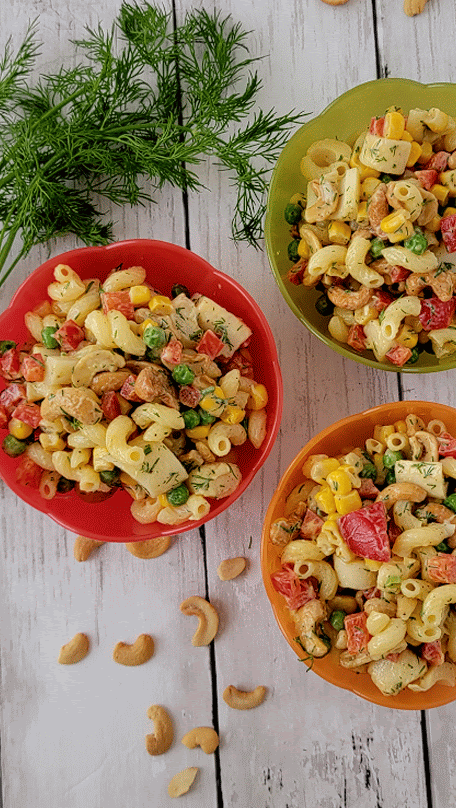 More Super Salad Recipes
FOLLOW ME!
Don't forget to follow Kosher Everyday on Instagram @koshereveryday! and on Facebook You don't want to miss all the fun and interesting posts and reels that can be found nowhere else!
You can find reels showing how to make most of my recipes on Instagram!
Also, make sure to tag @koshereveryday when you make Kosher Everyday recipes! I LOVE to see your creations!!!
Please note that this post contains affiliate links. Thanks for your ongoing support!