The Whole Pepper Crusted Tuna Salad Saga
As you all know by now, Dear Husband and I were in the Miami area this year in December. I could not wait to get that salad! After our crazily stressful experience at Sarah's Tent getting our Shabbat food, I simply needed the reward of finally getting MY SALAD!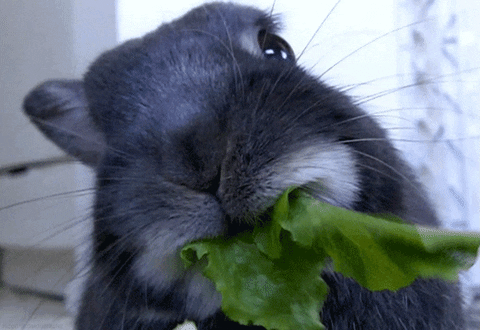 We finally got to the restaurant, and I gushed and gushed to the owner about how much I loved the restaurant and recommended it to anyone who asked for a recommendation for a Kosher restaurant in the Miami area. Then I excitedly order my Pepper Crusted Tuna Salad and Dear Husband ordered a small pizza.
Forty Five minutes later, after finally asking the status of our two small items, we got our salad and pizza. We took it out to the car to drive back to our hotel.
I could not wait! I needed to eat THE SALAD.
Wait for it….
We started driving and I couldn't wait until we got back to the hotel.
I. Opened. The. Salad!
There was only tuna and lettuce.
Tuna. And. Lettuce.
Where were all the other amazing ingredients that normally went into the salad?????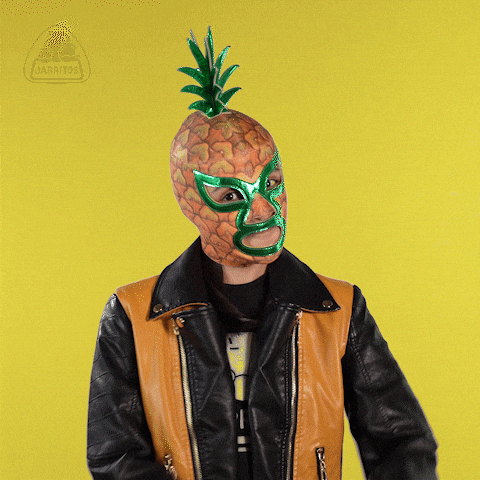 As you can see from the photo at the beginning of the post, there was supposed to be pineapple chutney (incredibly delicious), avocado*, and some other type of seaweed (which I asked to leave out), no sesame seeds, nothing.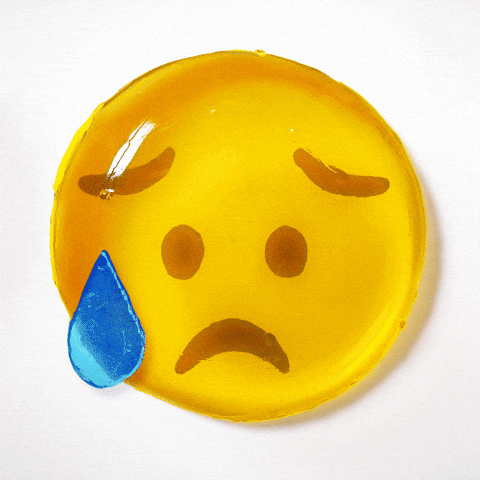 It was an incredible let down.
Side note
I would just like to note before I go on, that in the scheme of life, this doesn't even come close to even rating on the scale of tragedy. However, please keep in mind that at the time I was simply heartbroken at the loss of my salad. Just saying.
What to do next
Immediately I got on the phone and tried calling the restaurant. No one answered. We had come in around an hour before closing, and by the time we got our order, paid for it, drove away, opened the sad salad and called, the store was closed.
I ate the sad (and expensive!) tuna and lettuce salad, determined to call the restaurant on Sunday.
Here's how the phone call went
I'd like to add, before we get to the call, that I have a lot of respect for customer service people. I make a huge effort to always speak calmly and politely on the phone. No matter what a dunderhead the customer service person may be, I always am polite. When someone has been helpful I make sure to thank them for doing such a great job.
Here is the phone call virtually word for word.
Me: Explain the situation very very nicely. (I wasn't trying to be angry – I just wanted another salad. In fact, Dear Daughter-in-Law actually asked me to bring her one when we came to Sanibel Island from Miami. I was even going to purchase another salad.)
Supervisor: Why didn't you call on Friday?
Me: I did…no one answered.
Supervisor: What was the problem with the salad?
Me: It was missing the pineapple and avocado.
Supervisor: It doesn't come with avocado*.
Me: Ok…well I distinctly remember it having avocado. That's ok…there was no pineapple in the salad. Just seared tuna and lettuce…for $19.
Supervisor: So…what do you want me to do about it? (this is not said in a nice, customer service oriented tone – he was seriously annoyed) Did you take a picture of the salad?
Supervisor: Did you take a picture of the salad?
Me: Are you seriously asking me if I took a picture of the salad? I'm not trying to get anything from you – except to resolve that I had a problem with my order.
Supervisor: Ok…what was missing?
Me: (I had already told him) Since you've removed the avocado from the menu…just the pineapple chutney.
Supervisor: Ok…come in and I'll refund you for the pineapple.
Me and Dear Husband: Stunned Silence.
Me: You want me to come in all the way from Miami to Aventura for a refund on the pineapple?
(At this point we're seriously trying not to be hysterical with disbelieving laughter)
Supervisor: Ok – come in and I'll give you another salad.
Me: Awesome! I'll come in today and take the one you're replacing and another that I'll pay for. I just want to make sure before I come in that everything will be in the salad.
Supervisor: We're out of pineapple.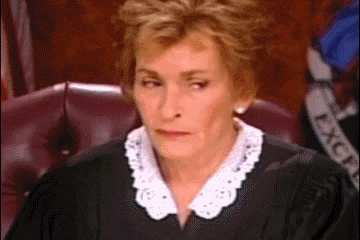 Oh the disappointment
I was really disappointed. I seriously used to recommend Unnamed Restaurant any time someone asked for a Miami restaurant. I spoke to my Dear Daughter-In-Law, who's been there more recently, and she said they changed their menu so that the items that we used to love (like the Pepper Crusted Tuna Salad) have cut corners (like a stupid thing like no avocado in the salad) and significantly raised the prices. I was willing to pay the increase because I really really thought the delicious food was worth it.
After having to wait 40 minutes for two simple items and then getting interrogated by the supervisor over pineapple, I won't be recommending them anymore. I won't dis them publicly by giving the actual name – it's not my style but if someone asks me about them I will recommend somewhere else.
Finally, I've tried to contact the owners via phone call, Facebook Messenger and Instagram Messenger. No calls back. In fact, I just tried to talk to the owner again, and I was told he was too busy to talk to me, and the supervisor actually hung up on me!!! The supervisor didn't take my number he just hung up.
I have to be honest. It's very very hard not to give you the name of this restaurant.
Restaurant Update!
So…here's the latest update. I contacted Elan Kornblum of Great Kosher Restaurant Foodies, and spoke to him about what happened. I could handle everything until the part where I got hung up on. He contacted one of the owners, Abraham, and he called me. We spoke for a while and he couldn't have been nicer. No one had told him I was on the phone, and he had been there all day. Sigh.
I sent him a picture of the salad at the restaurant from four years ago. Yes, I took pictures of my food even back then.
*It is possible that I substituted something for the avocado at that time, I have no idea. I just know what's in the picture.
I explained that I wouldn't have even made an issue of this…until the I got hung up on. The rest was rude, unprofessional, and simply unacceptable, but getting hung up on was really the last straw.
He told me that if ever I come back to Miami he will take good care of me to make up for the very bad and offensive service I received. He is going to look into who I spoke to (I gave him dates and times when I was in the restaurant and spoke on the phone) and he will get back to me.
It's all I wanted and was asking for.
It's still an incredible story. And I still won't tell you the name of the restaurant.