Gluten Free Deep Dish Pizza
As a #Chicagogirl, I have a particularly warm feeling towards Deep Dish Style Pizza. As a GFE (Gluten Free Eater) it's been hard not to be able to partake in the nirvana that is Deep Dish Pizza. No Gluten Free Deep Dish Pizza for me.
Until now!
Making Gluten Free Deep Dish Pizza
There's recently been a recent TikTok trend making pizza in a casserole dish, where the filling is in the dish and the dough is placed over the top then baked. The idea is that once the top of the dough is browned and baked through, you flip the casserole over and you have a deep dish pizza with a great crust.
The original Instagram video wasn't really clear on the quantities of ingredients needed. The comments were different from the actual video, and it was for a glutenous (gluten filled) recipe.
I decided to try making it gluten free by testing different variations/quantities of the ingredients and using gluten free ones.
The issue with making gluten free pizza
The issue with making gluten free pizza is that it well…doesn't contain gluten. Gluten is what makes the dough rise and makes it all elastic and wonderful.
Gluten Free Pizza Dough doesn't contain gluten.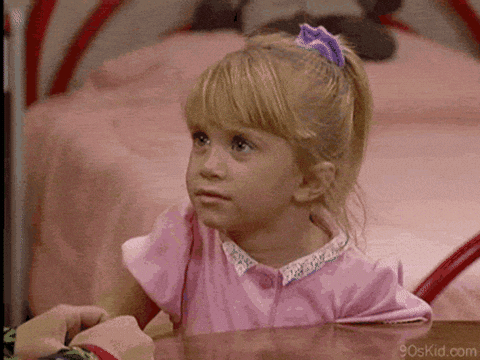 Basically, that means that we need to pull out all our gluten free dough magic tricks to get it to work properly.
Making the Pizza Dough for Gluten Free Deep Dish Pizza
There are issues with making the gluten free dough tender enough as well as getting it to rise. While we all love matzoh, it's not what is going to be palatable in a deep dish pizza.
Using Greek Yogurt to make the Gluten Free Deep Dish Pizza Crust
For many years Dear Oldest Son (who's a GFE) has been telling me about a pizza dough recipe that contains Greek yogurt. When I started seeing the TikTok/Instagram videos and saw one where the dough contains Greek yogurt, I knew I was onto something.
In the end, the Greek yogurt was a definite success.
Making sure to use a good leavener
One of the best leavener you can use in gluten free baking is baking powder. The right amount can add a light lift to doughs and pastries. The key is to be careful not to overuse it, otherwise the dough takes on a weird baking powder taste that is not tasty.
For the Fillings
Of course the TikTok video was not Kosher. The key was coming up with awesome pizza fillings that would still maintain the spirit of the recipe.
Milk and meat together is a Kosher no-no
The video pizza contained deliciousness like turkey peperoni and ground beef in addition to the layers of cheese. In the updated version I used Beyond Meat plant based breakfast links instead. I browned them in a skillet and then sliced them into smaller pieces.
Perfect.
The Vegetables in Gluten Free Deep Dish Pizza
We happen to like broccoli and red pepper on/in our pizza. My only recommendation is to make sure to completely drain the cooked broccoli. I didn't and the pizza ended up a little liquidy as a result. It's an easy fix.
Putting everything together for the Gluten Free Deep Dish Pizza
So, you may think that this whole process was super simple. Just follow the original recipe and use gluten free 1:1 flour.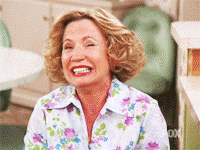 The first batch…
I simply couldn't get the dough to do what I wanted by just doing the basic substitutions. I ended up adding water to the dough and hated the way it felt. I punted and made a regular pizza out of it.
It was actually better than I thought it would be, just not Gluten Free Deep Dish Pizza.
The Second Batch…
I learned from my mistakes on the second batch. I made two pizzas, one small and one larger. I had a few issues:
I overstuffed the pizza.

I didn't grease the outside of the pan.

I made the dough that goes on top of the pizza too thin.
The result…
Epic Fail.
And then I learned from my mistakes…the final Gluten Free Deep Dish Pizza!
Yes folks, I can be taught. Here were the changes I made for the final version:
I added a lot more Greek yogurt to the dough. It really made the dough nice and tender with great flavor and texture.

Wrapping the dough in plastic, rather than just covering it, while putting together the rest of the pizza worked very well. The dough had a chance to rest without drying out. It was super moist and easy to work with.

I only made one pizza and used a larger shallower dish.

Thoroughly buttering the bottom and sides of the dish as well as the top of the outside of the pan made the pizza easier to remove after it was baked.

I rolled the dough out on a piece of greased parchment then just flipped it over onto the pizza fillings. It was a maximum process improvement over the first attempts.

Making sure that there was sufficient overhang over the sides of the pan helped to create the "Deep Dish Pizza" effect I was looking for.
And then there was Gluten Free Deep Dish Pizza
After taking the pizza out of the oven, I was a little nervous. There was a little bit of benign heart palpitations just before flipping the pizza. It did look simply gorgeous coming out of the oven though.
And then I flipped out!
I put another pizza pan over the top of the pizza and then in one quick motion, flipped the pizza over.
Using an offset spatula I detached the outside crust from the baking dish, then carefully removed it.
It was miraculous!
The Gluten Free Deep Dish Pizza was incredible! Filled to perfection with gooey cheese.
YUM!!!
Here's the recipe for Gluten Free Deep Dish Pizza
As with most Kosher Everyday recipes, you can adapt this recipe to make it your own. I used the fillings that our family likes, but feel free to use your favorites. Just make sure that the vegetables are thoroughly drained or the pizza will be runny.
Print
Gluten Free Deep Dish Pizza
Author:

Prep Time:

30 minutes

Cook Time:

40 minutes

Total Time:

70 minutes

Yield:

1

Gluten Free Deep Dish Pizza

1

x

Category:

Main Dish

Method:

Baking

Cuisine:

Gluten Free

Diet:

Kosher
---
Description
Gluten Free Deep Dish Pizza is the perfect, easy to make gluten free deep dish pizza you've been craving! The crust is only three simple ingredients, made crispy by baking it on top of the fillings! Stuffed with your favorite veggies, plant based meats and cheese, it's a gluten free pizza lover's dream come true! Especially if you're a #Chicagogirl like me!
This recipe is roughly based upon the one by Cooklikeimbook.
---
For the Pizza Dough
1 2/3

cups

(210g) Gluten Free 1:1 flour

300

g

Nonfat Greek Yogurt

1 tablespoon

baking powder
For the Filling
1

–

2

tablespoons butter, softened
nonstick spray

16

ounces

fresh mozzarella cheese, divided

4

breakfast sausage links, browned and sliced

10

ounces

frozen broccoli, cooked and thoroughly drained

1

large red pepper, diced

1

cup

pizza or marinara sauce
---
Instructions
For the Pizza Dough
In a large bowl knead together the flour, yogurt and baking powder.
Form into a ball and wrap in plastic wrap. Set aside.
For the Filling
Preheat oven to 375°F.
Grease a 10-inch x 2-inch round quiche pan with butter. Make sure to grease half way up the outside of the pan as well. Spray the inside of the pan with nonstick spray.
Spread half of the mozzarella over the bottom of the pan, then layer the sausage links, broccoli, red pepper and sauce over it. Finish with the remaining cheese.
To Finish
On a greased sheet of parchment paper, roll out the dough to 13-inches in diameter. You can sprinkle the top of the dough with 1:1 flour if necessary to help rolling the dough out.
Flip the dough over the filling, having around an inch and a half overhang.
Evenly adjust the dough around the edge of the pan, leaving the overhang.
Spray the top of the dough with nonstick spray.
Place the pizza onto a 12-inch pizza pan to bake, then bake for 35-40 minutes until golden brown on top.
Allow the pizza to rest for 10 minutes.
Place a pizza pan over the top of the pizza crust, then in one fluid motion, flip the pizza over onto the pizza pan.
Run an offset spatula or knife around the edge of the crust to detach it from the pan.
Carefully lift the quiche pan from the pizza, then cut into six slices.
---
---
Notes
This is one of those recipes that is better dairy. Theoretically, you could use plant based Greek yogurt, butter and cheese if you must make it dairy free. It might actually work well because I've found that dairy free cheese melts best when covered/steamed. Please let me know if you try it!
This pizza dough is pretty versatile. You can roll it out onto a large pizza pan for a traditional pizza as well.
As with most of the Kosher Everyday recipes, feel free to use your own fillings in this pizza.
Make sure there is at least an inch overhang when covering the pizza fillings with the dough.
It's essential to grease the outside of the quiche pan. This facilitates removal of the crust from the pan, otherwise it will stick.
Make sure to thoroughly drain any vegetables you put into the pizza. Failure to do so will result in a runny pizza.
Fresh mozzarella works best!
Nutrition
Serving Size:
Calories:

369

Sugar:

5.2 g

Sodium:

846.1 mg

Fat:

6.7 g

Saturated Fat:

2.5 g

Carbohydrates:

40.9 g

Fiber:

4.5 g

Protein:

37 g

Cholesterol:

39.8 mg
Keywords: Gluten Free Pizza, Gluten Free Deep Dish Pizza, Deep Dish Pizza, Gluten Free, Meat Free, Kosher
Recipe Card powered by
Here's how I made it on Instagram @koshereveryday!
View this post on Instagram
More Perfect Gluten Free Pizza Recipes
CHECK OUT THE KOSHER EVERYDAY AMAZON INFLUENCER STOREFRONT!
I'm excited to announce the launch of my brand, spankin' new, Amazon Influencer storefront. The purpose of this store is to share with you all of my favorite tools, ingredients and accessories that I use on Kosher Everyday. If there's something you'd like to see please let me know and I'll make sure to add it. I'm updating the storefront all the time.
You can find all my Cookware and Bakeware including ones like the simply elegant Sur La Table Porcelain Quiche Dish.
I've even made a Thanksgiving Essentials page to help with your Thanksgiving prep. Make sure to check it out!
I've put together a complete Gluten Free Challah Storefront with everything you need to make fabulous Gluten Free Challah!
Additionally there is a Small Appliance Storefront with many awesome small appliances that I recommend for your kitchen…even if you have a small space!
I'd love to hear what you think!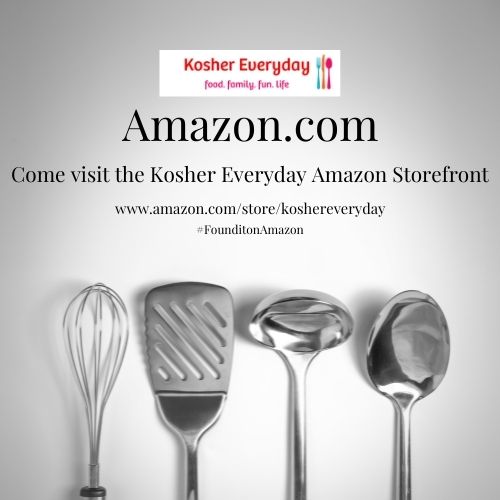 FOLLOW ME!
Don't forget to follow Kosher Everyday on Instagram @koshereveryday! and on Facebook You don't want to miss all the fun and interesting posts and reels that can be found nowhere else!
You can find reels showing how to make most of my recipes on Instagram!
Also, make sure to tag @koshereveryday when you make Kosher Everyday recipes! I LOVE to see your creations!!!
Please note that this post contains affiliate links. Thanks for your ongoing support!