The Tale of the Golden Beet
I'm really not sure how this story begins, however I can tell you how it ends.
Lots of golden beets.
Healthy, colorful, sweet golden beets.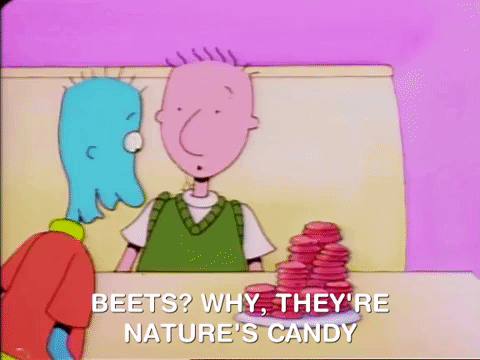 I get produce from many sources. Some from weekly delivery services, some from produce stores. Along the way I came across golden beets.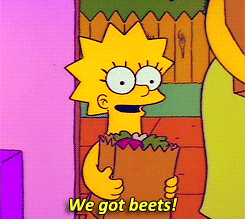 The first thing I did was cook them the same way I would traditional red beets. In my Electric Pressure Cooker (EPC), otherwise known as my Instant Pot. As with red beets, the golden beets were extremely simple to peel after being cooked in my EPC.
The Taste of the Golden Beet
I wasn't sure how the golden beets were going to taste. I figured that regardless, I was going to be one of the only ones eating them. Dear Husband is not a fan of red beets. They are way too earthy tasting for him.
The rest of the family…no beets.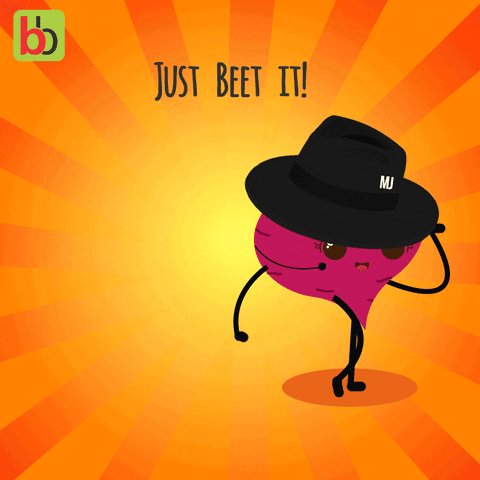 With the exception of Dear Daughter in Law.
I was pleasantly surprised that the golden beets were sweeter and less earthy tasting than the red ones. It was a huge bonus, because it meant that there was a small chance that the rest of the family might actually eat them.
Golden Beets with Mandarin Oranges…the rest of the story
I knew that I needed to add something to the beets that would make them more appealing to the eaters at my table. I wanted something that was similar in flavor, and also sweet.
Recently my late night snacking includes those cute little mandarin/clementine oranges. I grab two, peel them and eat them slowly…segment by segment. It takes a while to eat them which is perfect, especially when you know there isn't more coming after.
I love those little guys.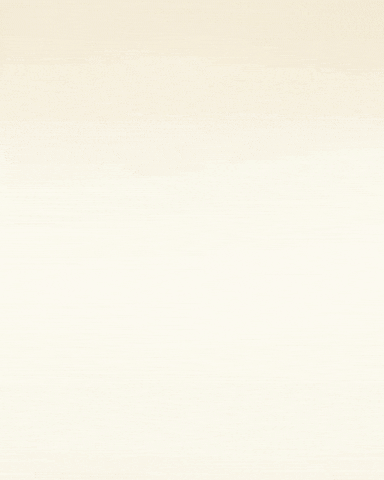 When I thought about it, the flavor was perfect for the golden beets. The beets needed a little something sweet and slightly acidic to offset the minimal earthiness that still remained.
Mandarin oranges in light syrup were exactly what I was looking for. After the beets marinated for a while they absorbed the orange flavor and were remarkable! I added some standard ingredients like salt and a little canola oil to boost the texture and flavor, and some green onion for color and taste.
I made it with both fresh green onion and dehydrated in different batches. I used the dehydrated when I wasn't immediately serving the dish. If I left in the fresh green onion, the onion flavor became overpowering.
Golden Beets with Mandarin Oranges for Rosh Hashanah
I actually developed this recipe more than a month ago. I've made it for Shabbat nearly every week since because I love it so much, and snack on the leftovers during the week.
I feel no guilt at all when eating it! Woot!
I saved it to post now because, although it's hard to believe, Rosh Hashanah is next month!
Gasp.
The symbolism of the beet
Beets are part of the symbolic blessings that we say at our Rosh Hashanah meal. These blessings are meant to be "wishes" for our upcoming year.
According to mazornet.com
"Beets in Hebrew are known as "silka", related to the word "siluk", meaning removal. The adversaries referred to in the prayer before eating the beet are the spiritual roadblocks created by the past year's missteps that must be removed before a sweet New Year is granted."
Additionally, incorporating beets into the Rosh Hashanah meal expresses the desire for the actual enemies of the Jews to go away and leave us be.
It's a tall order for the simple beet.
Here's the Yehi-Ratzon blessing that is said before eating beets at the Rosh Hashanah meal:
Yehi ratzon milfanecha Adonai Eloheinu sheh-ye-stal-ku oy-vay-nu
May it be your will Eternal God that our adversaries will be removed.
Here's the recipe
Feel free to use red beets if you can't find golden ones. If you do, be prepared for the mandarin oranges to change color. Cool.
Print
Golden Beets with Mandarin Oranges
Author:

Prep Time:

10 minutes

Beet Pressure Cooking Time including natural pressure Release:

25 minutes

Total Time:

35 minutes

Yield:

4 cups

1

x

Category:

Vegetables

Method:

Pressure Cook

Cuisine:

Plant Based

Diet:

Kosher
---
Description
Golden Beets with Mandarin Oranges are a beautiful, healthy, sweet, flavorful addition to any meal. If there are any leftovers, I nosh on them during the week as a nutritious snack!
---
3

pounds golden beets, cooked, peeled and cut into

1/2

-inch pieces

2

(15-ounce) cans mandarin oranges in light syrup

1 tablespoon

dried green onion/chives

1/2 teaspoon

kosher salt

1 tablespoon

canola oil
Additional green onion for garnish.
---
Instructions
In a large bowl, combine the beets, mandarin oranges including the syrup, green onion, kosher salt and canola oil.
Toss until well blended.
Serve immediately garnished with additional green onion, or refrigerate and serve up to three days later.
---
---
Notes
You can use fresh green onion if serving immediately. Slice one large stalk of green onion as a replacement for the one tablespoon dehydrated green onion.
To cook the beets in an Electric Pressure Cooker (EPC):
Place a basket or rack in the EPC pot. Add one cup of water to the pot, then place the beets in the basket.
Lock the lid and close the pressure valve.
Using manual high pressure, cook the beets for 10 minutes, then naturally release the pressure for 15 minutes.
Nutrition
Serving Size:
Calories:

154

Sugar:

28 g

Sodium:

216.7 mg

Fat:

2.1 g

Carbohydrates:

33.5 g

Protein:

3.2 g

Cholesterol:

0 mg
Keywords: Beets, Golden Beets, Plant Based, Gluten Free, Dairy Free, Vegan, Rosh Hashanah, Rosh Hashana
Recipe Card powered by
View this post on Instagram
Rosh Hashanah Giveaway
While the Rosh Hashanah Giveaway may have ended please make sure to visit the awesome companies that participated!
Here are some extra coupon codes that you can use at these sites:
Sophistiplate – use code KOSHEREVERYDAY 20% OFF
Kids Kippot – use code KOSHEREVERYDAY 10% OFF
More Beet-iful recipes!
Here are some more fabulous recipes including the beet!
What recipes would you like to see for this upcoming Rosh Hashanah? I'd love to get your feedback?
What are you making for the Holiday?
Follow Me!
Don't forget to follow Kosher Everyday on Instagram @koshereveryday! and on Facebook You don't want to miss all the fun and interesting posts and reels that can be found nowhere else!
Also, make sure to tag @koshereveryday when you make Kosher Everyday recipes! I LOVE to see your creations!!!
Please note that this post contains affiliate links. Thanks for your ongoing support!