Sausage and Veggie Kabobs
It's a well known fact that I like to grill year round. I grill in the sun and wind and snow and sleet and rain and hail. Grilling indoor or outdoors, barbecuing over a flame is the way to cook. With Lag Ba'Omer, the bonfire holiday, I pulled out my repertoire of grilled foods that might work over an open, bonfire flame. My favorite idea was Sausage and Veggie Kabobs.
Bonfires and Lag Ba'Omer
It's a custom to light bonfires on Lag Ba'Omer. According to Wikipedia:
The most well-known custom of Lag BaOmer is the lighting of bonfires. The custom symbolises the "spiritual light" brought in to the world by Rabbi Shimon bar Yochai who according to tradition, revealed the mystical secrets found in the Zohar.
It's my kind of holiday.
I figured you could pull out a cooking/BBQ grate and, in no time at all, have a healthy Lag Ba'Omer bonfire dinner. By using plant based sausages, I made it even better for you, although if your a meat eater you can use pure beef sausages instead.
A ROYGBIV Rainbow of Veggies
To make this a healthier Lag Ba'Omer food, the kabobs needed to have a lot of vegetables.
Lots and lots of healthy vegetables. Lots.
I started with a rainbow of vegetables, red tomatoes, multi colored peppers, purple onions, zucchini and mushrooms to cap off the top and bottom of the kabob.
Food always tastes better when it looks good.
It's a fact.
Because I say it is.
When I asked for some advice from Dear Social Media Guy Adam, as to how to order the vegetables, he gave me a "well duh" kind of answer: "Like the rainbow".
There was a "sheesh" implied.
That was when I got all excited because I got to use science again!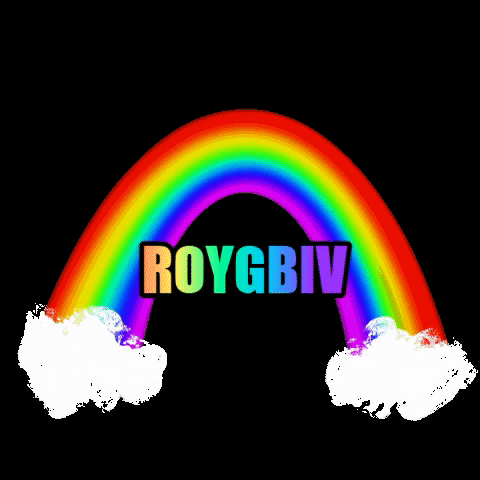 So, I used my ROYGBIV acronym to figure out what order the veggies should go in.
RED, ORANGE, YELLOW, GREEN, BLUE, INDIGO, VIOLET
We've got the Fire, Watch it Burn
In addition to grilling, one of my absolute all time favorite things to do is build fires, which is how my grilling obsession started. Even way back as a camper at Camp Moshava in Wildrose, Wisconsin I was the best fire builder ever. I also was happiest when cooking over said fire, as were the other campers in my group. Being a fairly skilled open flame "chef" meant that my group always ate, as opposed to other groups which usually had charcoal hot dogs for dinner.
Back to the future
We have two fire pits in our backyard. Our first is a traditional wood burning fire pit, where you have to collect logs (or buy them), stack them and then set them ablaze.
SO FUN!
One year the Dear Husband bought me a gas burning fire pit for my birthday. At first I was a little disappointed… I mean, no fire building fire?
What's that about???!!!
Then he wisely pointed out that we could enjoy an outdoor fire without all the smoke. It was a compelling argument. I came around to his way of thinking…as long as he agreed not to get rid of the original fire pit.
Making the Sausage and Veggie Kabobs over the open flames of the bonfire
I was super excited to put three of my favorite things together in one activity: Pyromaniacy, grilling and recipe development!
First came building the appropriate fire. The logs couldn't be in the standard tee pee format, they needed to be in more of a square with a flat surface to hold the grilling rack.
It kind of went a little downhill after that.
I had a few problems with my first batch.
And the first problem goes to…
First, Dear Husband had read that if you soak a cork from an empty wine bottle in rubbing alcohol it makes a good fire starter. Excellent. I soaked our last bottles cork and tossed it in the pile of wood to use as a starter. There was some extra alcohol in the tub so I poured that over the wood in the pit thinking it would be a great way to help start the fire.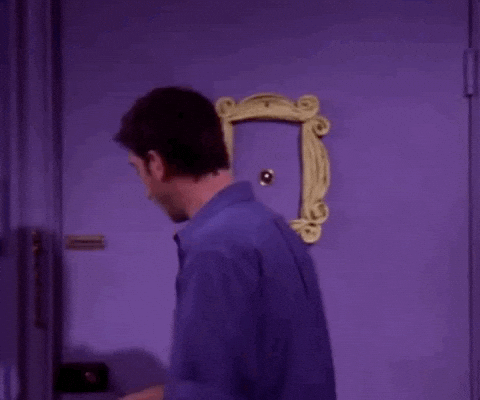 What happens is that it makes everything that you grill on the flames taste subtly like alcohol. It's not a pleasant taste.
And the second problem goes to
PELUSA!
Pelusa, our Grandpuppy, was having a sleepover vacation with us this week. She especially loves our house because we have a fairly large backyard which she loves to explore. She thinks she is a very large dogs and barks at everything, including falling leaves and blowing dandelions. I'm exaggerating but you get the picture.
Pelusa and I absolutely adore each other. However, I was becoming a little frustrated trying to keep Pelusa inside while I went in and out to make the Sausage and Veggie Kabobs, and then trying to keep her away from the fire.
As a result…
They were a little overdone. While the peppers still retained their beautiful color, the rest of the vegetables looked burnt and overdone with the color completely washed out.
They weren't photo worthy.
Sigh.
Except for my super fun, super long kabob that I made out of all the leftover veggies. That turned out great (I learned my lesson and locked an unhappy Pelusa in the house).
SO I remade them
I made a few small changes in the remake, like cutting the plant based sausages into smaller pieces so they would cook a little better, which worked really well. I also used cut up purple onions instead of smaller, purple pearl onions. The pearl purple ones had cooked so quickly they looked burnt after a short time cooking – so I made the switch.
The biggest changes I made were not using alcohol over my fire (duh!) and watching the kabobs way more closely.
The result was perfect!!!
I even made my own homemade plant based Tzatziki sauce – which is a fancy way to say plant based yogurt, dill, shredded cucumber and few other ingredients. It really topped off the Sausage and Veggie Kabobs nicely.
Bonus
As a bonus, I threw a few ears of corn on the fire to make fire pit corn. It's the best ever.
Really.
I also tossed the rest of the vegetables that didn't fit on the long skewer onto the mat as well. Those turned out incredibly and I ended up eating those with a little bit of tofu pasta tonight for dinner. It was most excellent and very healthy feeling.
Here's the Recipe
Print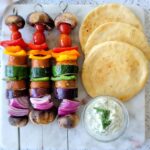 Sausage and Veggie Kabobs (Plant Based)
Author:

Prep Time:

30 mintues

Cook Time:

5-10 minutes

Total Time:

40 minutes

Yield:

10

Skewers

1

x

Category:

Main

Method:

Grilling

Cuisine:

Plant Based

Diet:

Kosher
---
Description
Plant Based Sausage and Veggie Kabobs are a perfect healthy barbecue option. They're made with a rainbow of good-for-you vegetables and plant based sausage and homemade aromatic plant based tzatziki sauce. They taste as good as they look!
---
For the Kabobs
1

large red pepper, seeded and cut into squares

1

large orange pepper, seeded and cut into squares

1

large green pepper, seeded and cut into squares

2

medium zucchinis, sliced into

1/2

-inch disks

1

large Japanese/Asian eggplant, sliced into

1/2

-inch disks

1

pound

white button mushrooms, stems removed

1

large purple onion, cut into chunks

1

pint

cherry tomatoes

1

(14-ounce) package Beyond Meat Beyond Sausage (Hot Italian) sausages, each sausage cut into 6 slices
Garlic oil (spray)
kosher salt
black pepper
dried green onion
Pita or rice for serving
For the Tzatziki Sauce
1

cup

plant based yogurt

1/2

large English Cucumber, grated then squeezed dry

1 tablespoons

fresh lemon juice

1 tablespoon

chopped fresh dill

1

clove freshly minced garlic

2 tablespoons

extra virgin olive oil

1/4 teaspoon

kosher salt
---
Instructions
For the Kabobs
Take a skewer and thread a mushroom cap open side facing the long side of the skewer. Thread on a slice of red pepper, orange pepper, yellow pepper, sausage, zucchini, green pepper, sausage, eggplant then a wedge of onion. Finish with another mushroom cap.
Repeat with the remaining skewers.
Spray/drizzle a generous amount of garlic oil over the skewers. Sprinkle with kosher salt, black pepper and dried green onion.
Grill over the flame until just starting to brown/cooked through. Be careful not to overcook/burn the vegetables.
For the Plant Based Tzatziki Sauce
Combine the plant based yogurt, cucumber, lemon juice, dill, garlic, olive oil and salt in a medium bowl. Stir to combine.
---
---
Notes
Plant Based Sausage and Veggie Kabobs can also be made on the grill or under an oven broiler.
If you're a beef eater, you can substitute meat sausages for the plant based ones.
Keywords: Kabobs, Vegetable Kabobs, Gluten Free, Plant Based, Lag Ba'Omer, Fire Pit, Meat Free, Dairy Free
Recipe Card powered by
Fire Pit Corn Salad
If you're looking for another awesome bonfire recipe, check out Fire Pit Corn Salad. It's super flavorful, made with corn roasted under the flames of a bonfire, and loaded with aromatic herbs and spices.
HERE'S SOMETHING NEW – THE KOSHER EVERYDAY AMAZON INFLUENCER STOREFRONT!
I'm excited to announce the launch of my brand, spankin' new, Amazon Influencer storefront. The purpose of this store is to share with you all of my favorite tools, ingredients and accessories that I use on Kosher Everyday. If there's something you'd like to see please let me know and I'll make sure to add it. I'm updating the storefront all the time.
I'd love to hear what you think!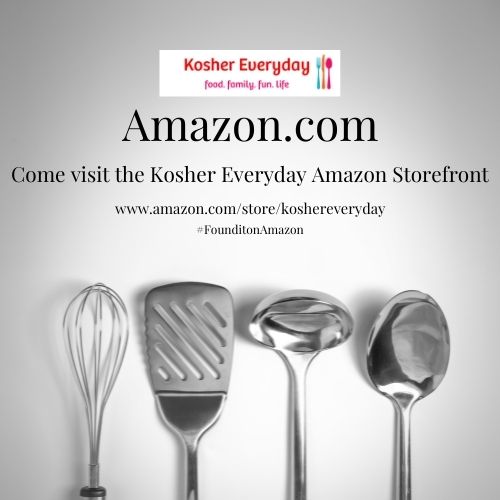 FOLLOW ME!
Don't forget to follow Kosher Everyday on Instagram @koshereveryday! and on Facebook You don't want to miss all the fun and interesting posts and reels that can be found nowhere else!
You can find reels showing how to make most of my recipes on Instagram!
Also, make sure to tag @koshereveryday when you make Kosher Everyday recipes! I LOVE to see your creations!!!
Please note that this post contains affiliate links. Thanks for your ongoing support!