Strawberry Rhubarb Upside Down Cake
Strawberry Rhubarb Upside down cake is perfect for the season. It's that time of year when strawberries are plentiful and rhubarb is just starting to become available. It's one of my favorite times of the year.
Strawberries and rhubarb just go together, like pb & j or coffee and cream.
I Grew up With Strawberries and Rhubarb…
Growing up, strawberries and rhubarb together were a thing.
My parents (z"l) used to grow rhubarb in their backyard. This way it was always accessible as soon as it grew in the spring, and more importantly, it was cheaper than buying it in the store.
My Mother (z"l) used to make a strawberry rhubarb sauce. It was delicious!
Our elderly Cousin Ida (z"l) was a frequent guest for Yom Tov and Shabbat meals at our house. Cousin Ida used to comment, after taking a huge serving of said strawberry rhubarb sauce
"Yetta! This is so good it could be a DESSERT!!"
My Mother didn't love that, and would privately (and not so privately) steam that it was not a dessert but a topping.
Mom was a stickler for foods having a specific purpose. Ice cream could not be eaten without bananas on top and cottage cheese must be paired with canned pineapple. Strawberry rhubarb sauce was meant to be used as a sauce for turkey or cake, not as a bowlful of dessert.
It always cracked us up, and we still use that old European voice repeating Cousin Ida's compliment, especially when I serve the recreation of my Mother's famous strawberry rhubarb sauce.
And it was a compliment.
Mom had a little trouble with compliments.
Strawberry Rhubarb Upside Down Cake – the process of process improvement
The Engineer in me likes to use the scientific method to develop my recipes.
It's true.
I also was an expert in process improvement when I worked in the Engineering Industry.
It's true.
So…when I made my Strawberry Rhubarb Upside Down Cake the first time, I knew there had to be some improvements to the methodology.
I first started with a standard 9-inch round cake pan. It worked. It worked well enough that when I filmed the reel for this recipe I used the 9-inch round pan.
However, it bothered me that the sides of the 9×2-inch pan didn't feel high enough for the cake, and in order for the cake to cook all the way through I had to bake it longer than I wanted to. As a result of the extended baking time, the strawberries and rhubarb didn't retain their beautiful color and structure.
Trying new pans for the Strawberry Rhubarb Upside Down Cake
I decided to try two different springform pans using the same cake and topping recipe. I used a 10-inch and a 9-inch round springform pan. I lined the bottom of each pan with parchment circles, and wrapped the outside of each pan with foil to avoid spillage.
The 10-inch cake baked in exactly one hour, which was the best. While it wasn't quite as tall as the 9-inch cake, it really baked through the best with the fruit staying a beautiful color.
The 9-inch cake baked well also, but due to the height of the cake with the smaller diameter, I had to bake it for an extra 15 minutes. The result was that while the fruit was still pretty it was ever so slightly less vibrant and more well done than the 10-inch.
Size does matter.
Doing the actual math…
The bottom line is that you really can make this cake in any cake pan 9-inches in diameter or larger. You probably could even make it in a square or rectangular pan. I haven't tried either, but here's the math.
I was a math major in college.
It's true.
A 9-inch round cake pan has an area of 63.5 square inches.
A 10-inch round cake pan has an area of 78.54 square inches.
An 8-inch square cake pan has an area of 64 square inches.
A 9-inch square cake pan has an area of 81 square inches.
A 9×13-inch pan has an area of 117 square inches.
However, if you are looking at volume, you'd have to multiply by the height of the pan. That's where a springform pan is better than a traditional cake pan. The height of the springform pan is at least 3-inches, versus the 2-inch height of a traditional cake pan.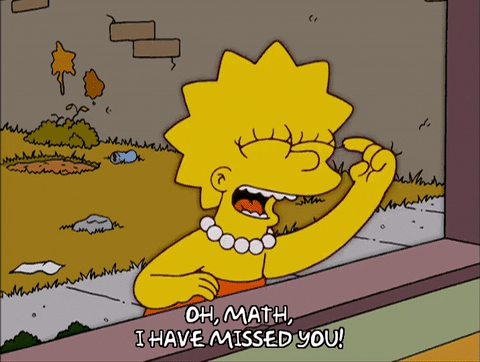 Try to get a leak proof springform pan
While I did wrap both pans with foil on the outside, sadly, both leaked out the bottom. I hadn't wrapped the 9-inch well enough and the strawberry rhubarb topping liquid oozed out onto the foil covered pan.
At least I was prepared.
The springform pans I have are great for making cakes, or cakes with crusts – like cheesecakes. They just aren't designed to hold in upside down cake liquids.
I found one on Amazon that claims to be leakproof and appears to have "leakproof" qualities. I'll include it in the recipe below, but keep in mind I haven't actually tried it.
Next on my list of to-do's is to find a guaranteed leak proof springform pan. If you can recommend one please let me know.
Strawberry Rhubarb Upside Down Cake Recipe
I really like this cake recipe. It's moist, but not too light to hold the fabulous strawberry and rhubarb topping. I also added a teaspoon of strawberry extract to the batter to give it a super strawberry taste. If you don't have strawberry extract don't panic. I made it both ways (of course!) and it was delicious with and without the strawberry extract.
An important thing to remember. Line the bottom of the pan with a parchment circle, it helps keep the topping together and will make removing the cake from the pan easier.
I also cut the strawberries lengthwise into quarters. It allowed the strawberries to be the right size for optimal cooking and presentation.
Print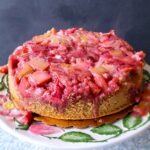 Strawberry Rhubarb Upside Down Cake
Author:

Prep Time:

30 minutes

Cook Time:

60 mintues

Total Time:

90 minutes

Yield:

1

cake

1

x

Category:

Dessert

Method:

Baking

Cuisine:

Gluten Free

Diet:

Kosher
---
Description
What could be better than putting strawberries and rhubarb together in a cake? An Upside Down Cake, where the rhubarb and strawberries blend together to become a sweet and juicy cake topping made right in a single cake pan. A Strawberry Rhubarb Upside Down Cake!!!
---
For the Cake
1

stick (8 tablespoons) plant based margarine

1/2

cup

granulated sugar

1 teaspoon

pure vanilla extract

1 teaspoon

strawberry extract (optional)

3

large eggs

3

cups

flour (gluten free with xanthan gum)

2 teaspoons

baking powder

1 teaspoon

baking soda

1/2 teaspoon

salt

2

cups

unsweetened almond milk
For the Topping
1/2

cup

granulated sugar

1

pound

strawberries, tops removed, cut into 1/4's

2

large stalks rhubarb (around 1/2 pound), sliced in half lengthwise, then cut into 1/2-inch slices (around

2 cups

)

4 tablespoons

plant based margarine, melted then cooled
---
Instructions
For the Cake
Preheat the oven to 350°F.
Spray a 10-inch (leakproof) springform pan with non-stick spray, then line it with a parchment circle. If you're unsure as to whether your springform pan is leakproof, wrap the bottom of the outside of the pan with heavy duty foil
Line a baking pan with foil. Set aside.
In a large mixing bowl, cream together the margarine, sugar and extracts. Add the eggs and mix using medium speed until completely blended, scraping down the sides and bottom.
Add the flour, baking powder, baking soda, salt and almond milk. Mix using medium speed until smooth.
For the Topping
In a large bowl, toss the strawberries and rhubarb with the sugar.
Pour the melted margarine into the bottom of the pan, rotating the pan to evenly distribute.
Spread the strawberries and rhubarb over the margarine.
To Finish
Pour the batter over the strawberries and the rhubarb, using a spatula to even out the top.
Bake for 60 minutes. A toothpick should come out cleanly after this time.
Remove the cake from the oven, and allow it to cool completely.
When cool, run a metal spatula or knife around the edge of the cake.
Place a cake plate or board over the top of the pan. Quickly invert the cake onto the plate.
Release the springform pan latch and carefully remove the sides of the pan from the cake.
Lift the bottom of the springform pan off of the cake, then very slowly remove the parchment paper.
Store in the refrigerator until ready to serve.
---
---
Notes
If you use a 9-inch springform pan, increase the baking time to 75 minutes.
If you don't have a springform pan, you can use a 10-inch round pan.
For a sweeter topping use 3/4 cup granulated sugar tossed with the strawberries and rhubarb instead of 1/2 cup.
If you end up using a 9-inch round traditional cake pan, you may need to bake the cake up to 90 minutes. Test the cake with a toothpick. If it comes out relatively clean then the cake is done. Make sure to put a pan lined with foil underneath the cake as the liquid will definitely overflow onto the pan.
Nutrition
Serving Size:
Calories:

339

Sugar:

18.8 g

Sodium:

363.4 mg

Fat:

12.8 g

Saturated Fat:

5.4 g

Carbohydrates:

51.6 g

Fiber:

2.1 g

Protein:

4.3 g

Cholesterol:

46.5 mg
Keywords: Strawberry, Rhubarb, Gluten Free, Cake, Dairy Free, Gluten Free Recipe, 'Upside Down Cake
Recipe Card powered by
More Captivating Cakes
HERE'S SOMETHING NEW – THE KOSHER EVERYDAY AMAZON INFLUENCER STOREFRONT!
I'm excited to announce the launch of my brand, spankin' new, Amazon Influencer storefront. The purpose of this store is to share with you all of my favorite tools, ingredients and accessories that I use on Kosher Everyday. If there's something you'd like to see please let me know and I'll make sure to add it. I'm updating the storefront all the time.
I'd love to hear what you think!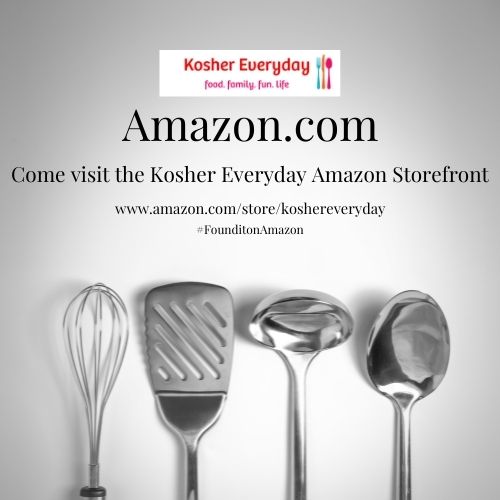 FOLLOW ME!
Don't forget to follow Kosher Everyday on Instagram @koshereveryday! and on Facebook You don't want to miss all the fun and interesting posts and reels that can be found nowhere else!
You can find reels showing how to make most of my recipes on Instagram!
Also, make sure to tag @koshereveryday when you make Kosher Everyday recipes! I LOVE to see your creations!!!
Please note that this post contains affiliate links. Thanks for your ongoing support!