Sabich Bowls and Israeli Salads
Dear Social Media Guy introduced me to an innovative, new way to write blog posts using AI. We had some fun testing it out for the Sabich Bowls post. I was pretty impressed by what it came up with. Here's the ChatGPT AI version of the post. Let me know what you think! Don't worry…I still wrote a whole post after the AI one!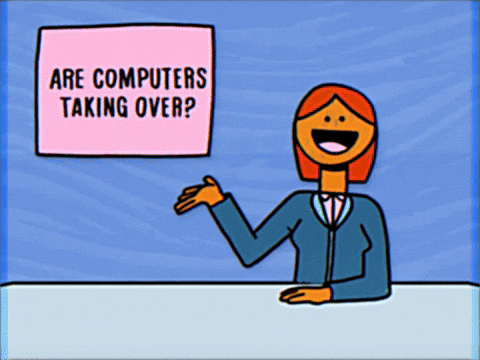 Sabich Bowls and AI
Title: The Sassy Sabich Bowls Chronicles: How This Funky Middle Eastern Staple Found its Way to My Heart (and Tummy)
Greetings, fellow food adventurers! Buckle up your taste buds because I'm about to take you on an exotic flavor expedition to the wild, wonderful world of Sabich Bowls! Trust me, this Middle Eastern mélange is bound to have you dipping and diving in its captivating concoction, all the while dancing to a tune that screams, "Oh baby, Sabich me crazy!"
You might be wondering, "What in the foodie kingdom is a Sabich?" Well, let me unravel this mystical delight for you. Sabich (pronounced sah-beech) is an Iraqi-Israeli creation that's been causing waves and satisfying cravings all over the world. Why, you ask? It's simple: it's a magical medley of warm pita stuffed with scrumptious goodies like fried eggplant, sliced boiled eggs, creamy hummus, crunchy Israeli salad, and the pièce de résistance, amba! A zesty pickled mango sauce that truly ties the whole dish together like a symphony of flavors.
Now, the Sabich Bowl is an ingenious twist on the classic. You take all the ingredients that make a Sabich sandwich delightful and turn it into a colorful, quirky bowl of pure happiness. Yes, you heard me right! It's a bowl that laughs in the face of monotony, and dares to venture into the world of unbridled food enthusiasm.
Assembling a Sabich Bowl is like a tantalizing game of edible Tetris. First, you start with a bed of rice, quinoa or your preferred grain, making sure to give it that well-deserved moment in the spotlight. Next, come the dashing eggplant slices, crisped to perfection, and tender boiled eggs – the dynamic duo of deliciousness. Don't forget to invite your friends, zesty Israeli salad and creamy hummus, to the party, as they add a wonderful contrast of textures and flavors to this already fabulous gathering. And finally, let's all stand up and applaud the grand entrance of our spunky amba sauce! Drizzle that golden goodness generously all over the bowl, letting it get cozy with its scrumptious neighbors.
But wait, there's more! I bet you're already drooling, but let me sprinkle some extra charm. Feel free to jazz up your Sabich Bowl with a little zhug (spicy herb sauce), tahini, or even some crumbled feta. The world is your sabich, my friend!
Sabich Bowls are not just a culinary wonder, but also an intercultural celebration! With roots in both Iraqi and Israeli cuisine, these bowls are a beautiful reminder of how food can truly bridge cultures, creating delightful experiences that transcend geographical boundaries.
So, my fellow epicureans, embark on this taste odyssey and explore the vibrant and whimsical world of Sabich Bowls. It's high time to shake up your usual culinary routine and let your taste buds experience the quirky charm of this extraordinary dish. I promise you won't be disappointed, and you may just find yourself humming, "Sabich me crazy!" as you scrape the bottom of the bowl.
Bon appétit, my sabich-loving compadres! May the funky Middle Eastern flavors be with you!
And Now Back to Sharon Matten & Kosher Everyday Sabich Bowls
While that was totally fun, I think that there's something to be said for the personal touch. I may introduce some of the wacky AI writing in the future. I mean, it's technical, it's engineering, it's fun!
Where I first heard about Sabich
Back in 2018, Dear Husband and I went to visit Dear Daughter while she was in Israel for her Growth Year after high school. At the time we heard about this amazing restaurant on Agripas street right across from the Machane Yehuda Shuk in Jerusalem. Although the weather was absolutely frigid and rainy, we made our way to Sabich, a restaurant that serves Sabich sandwiches.
At the time I asked for everything on a plate due to my being a GFE (Gluten Free Eater) but Dear Husband enjoyed the whole Sabich experience in a pita. Basically, it was the first Sabich Bowl I ever had.
What Sabich is at Sabich restaurant in Israel
I'm seriously interested in food creation, I always have been. When I went to Sabich I was intrigued by how they made the fried eggplant that went into the sandiches/bowls.
It's an interesting process. First they slice the eggplant, then they salt it, then they put it on racks and weigh it down with super heavy buckets to get all the liquid out before frying. It's cool.
They make a bunch of different special sauces, in addition to the traditional tahini and hummus spreads. Similar to an Israeli shawarma or falafel bar, there are different salads and vegetables that can be put into the pita.
They also slow roast eggs in a crock pot and slice them to put into the sandwich. They end up a tanish color, and the slow roasting/cooking is supposed to give them extra flavor.
The Sabich Plate and (based upon Dear Husbands feedback) Sabich Pita were delicious.
And then Dear Social Media Guy pointed out the New York Times Sabich Bowls article to me
I'm always looking for new and creative content and Dear Social Media Guy often directs me to new and exciting trends. When he sent me the NYT Sabich Bowl recipe I knew it was something I wanted to try.
While I often make eggplant dishes similar to Sabich, this recipe was taking the Sabich experience to a whole new level.
I was definitely intrigued.
Making the NYT Sabich Bowls
The basic recipe for Sabich Bowls calls for roasting eggplant and chickpeas, making a tahini sauce (pronounced techina really), and an Israeli Salad.
That's it.
What you don't realize when you start the recipe New York Times recipes, is that it "recommends" adding some additional "Israeli Salads" to the bowl.
B
Being prepared to make the recipe
I really thought I was prepared. I had gone to the produce store, bought eggplant, gorgeous multi colored cherry/grape tomatoes, tahini sauce, canned chickpeas and any other basic ingredients needed for the original recipe.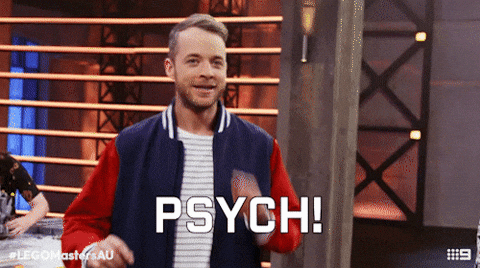 While I found the recipe a little challenging to follow based upon how it was written, I soon realized that I had only scratched the surface of the recipe.
Of course you can eat the Sabich Bowls with just rice, roasted eggplant and chickpeas, Israeli Salad and the special tahini sauce, but for the sake of this post that just wasn't going to cut it.
Making more Israeli Salads to go with the Sabich Bowls
It was really important to me that the Sabich Bowls be authentic, especially since I had had bona fide Sabich in Israel. I knew what genuine Sabich Bowls were supposed to be.
I think of Sabich as a falafel or shawarma pita/bowl with fried/roasted eggplant instead of the falafel or shawarma. There are so many things that go into an authentic Falafel/Shawarma, like marinated vegetables, cole slaw, Israeli Carrot Salad, chips (read:french fries) hummus, charif (read: schug) and other foods.
I took a field trip to local Kol Tuv Kosher Grocery Store to see what I could find.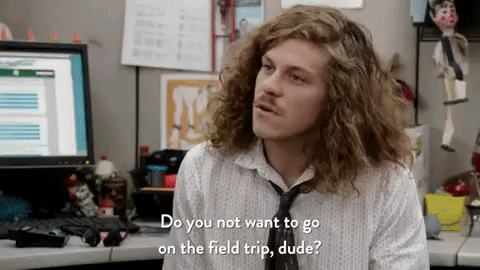 Ingredients for the Israeli Salads
I ended up finding frozen french fries, Israeli pickles, canned carrots, washed dill and green/red schug.
It would have to do.
There also was a corner of green cabbage in my fridge along with some fresh carrots. I'm always stocked with diffrerent herbs and spices so I was good to go.
I whipped up (really, it was pretty quick) a slaw and carrot salad, and Dear Husband had made Shabbos Under Pressure Matbucha for Pesach and it was still perfectly good. While the eggplant was roasting in the oven, I hard boiled some eggs.
It was a little stressful, but really worth it in the end (see picture at the bottom of the post). I'll share the salad recipes with you in the recipe section. Feel free to make as many as you like…or not.
Sabich Bowls were Ready to go!
Once everything was made, the Sabich Bowls were ready to assemble. I was super pleased with how the whole thing turned out and there were even leftovers for another Sabich Bowls meal this week!
Here's the Recipe for Sabich Bowls and Israeli Salads
I can't iterate this enough: You are the Executive Chef in your kitchen.
If you just want to make some rice, roast some eggplant and chickpeas (or leave out the chickpeas), toss together an Israeli Salad (or not), use some store bought tahini and/or chummus and/or schug.
GO FOR IT!
I will not be coming to your house to check to see how you made it.
Unless you're a Dear Daughter In Law or Margo.
Print
Sabich Bowls and Israeli Salads
Author:

Prep Time:

60 minutes

Extra Salad Prep (not included in total time):

30 minutes

Cook Time:

30 minutes

Total Time:

90 minutes

Yield:

4

Sabich Bowls

1

x

Category:

Main Dish

Method:

Baking

Cuisine:

Plant Based

Diet:

Kosher
---
Description
Sabich is a traditional Israeli Pita Sandwich that features fried eggplant, Israeli Salads and pickles, chips (french fries) as well as other assorted condiments. Instead of frying, the Sabich Bowls recipe bakes the eggplant at a high temperature for a lighter, weeknight dinner. I add in all kinds of wonderful healthy Israeli Salads like the ones I've tasted on my many trips to Israel. It's a wonderful flavor filled bowl of pure happiness!
This recipe is roughly based upon the NYT recipe by Kay Chun for Sabich Bowls.
---
Sabich Bowls
For the Roasted Eggplant and Chickpeas
non-stick spray

1 1/2

pounds

purple eggplant (1 large), cut into 1-inch cubes (8 cups)

1/4

cup

extra virgin olive oil, divided

1

(15-ounce) can chickpeas, rinsed and divided

1/2 teaspoon

Kosher salt

1/4 teaspoon

freshly ground black pepper
For the Tahini Sauce
1/4

cup

tahini

2 tablespoons

freshly squeezed lemon juice

1

clove fresh garlic, minced

1 teaspoon

soy sauce

1/4

cup

water

1/4

cup

extra virgin olive oil

1/4 teaspoon

Kosher Salt

1/4 teaspoon

freshly ground black pepper
For the Israeli Salad
8

ounces

grape or cherry tomatoes, quartered (1/2 cup)

1

Persian Cucumber or 2 small salad cucumbers, cut into 1/4-inch cubes (

1/2 cup

)

2 tablespoons

coarsley chopped parsley, plus more for garnish

1 tablespoon

lemon juice

1/8 teaspoon

Kosher salt

1/8 teaspoon

freshly ground black pepper
To Finish
4

cups

cooked rice or grains, divided into 4 portions.
Shredded cabbage, pickles (preferably Israeli), hot sauce (schug), hard boiled or fried eggs, french fries, and/or hummus for topping (optional)
Israeli Cabbage Slaw
5

cups

shredded cabbage

1

large carrot julienned

2 tablespoons

white vinegar

2 tablespoons

extra virgin olive oil

1 teaspoon

Kosher salt

1/4 teaspoon

freshly ground black pepper

2 tablespoons

fresh dill, chopped
Israeli Carrot Salad
1

(14.5-ounce) can sliced carrots, drained

1

green onion, thinly sliced

1 teaspoon

dried cilantro or

1 tablespoon

fresh cilantro, chopped

1

clove garlic, minced

1 tablespoon

extra virgin olive oil

1/8 teaspoon

ground cumin
dash freshly ground black pepper
---
Instructions
Sabich Bowls
For the Roasted Eggplant and Chickpeas
Preheat oven to 425°F. Line a large (half sheet) baking pan with foil. Spray with non-stick spray.
Place the eggplant cubes on the tray and drizzle with 3 tablespoons olive oil. Sprinkle the salt and pepper over the eggplant and toss to coat.
Move the eggplant to one side of the tray, and put one cup of the chickpeas on the empty part of the tray. Drizzle with

1 tablespoon

olive oil and toss to coat.
Mix the chickpeas and eggplant together and spread evenly on the tray.
Bake until eggplant is tender and slightly browned, and the chickpeas are golden and crispy, stirring after 15 minutes, baking an additional 15 minutes after stirring for a total of 30 minutes.
Remove from oven and allow to cool completely.
For the Tahini Sauce
In the bowl of a food processor, combine the remaining chickpeas, tahini, lemon juice, garlic, soy sauce and water. Pulse to blend.
With the machine running, slowly pour in the olive oil until smooth. Season with the salt and pepper.
For the Israeli Salad
In a medium bowl toss together the tomatoes, cucumber, parsley, lemon juice, salt and pepper.
Cover and chill until ready to serve.
To Finish
In four bowls, place a portion of rice, a quarter of the roasted eggplant and chickpeas, Israeli Salad, hard boiled eggs, Israeli pickles, Israeli Cole Slaw, Israeli Carrot Salad and schug. Top with the tahini sauce.
Each of the salads and other ingredients can be prepared a day in advance stored refrigerated in an airtight container to be assembled at a later date.
Israeli Cabbage Slaw
In a medium bowl toss together the cabbage, carrot, vinegar, olive oil, salt, pepper and dill.
Allow the salad to rest for 30 minutes before serving in order for the flavors to properly blend and the cabbage to soften slightly.
Store in refrigerated in an airtight container.
Israeli Carrot Salad
In a medium bowl gently stir together the carrots, green onion, cilantro, garlic, olive oil, cumin and black pepper.
Store in the refrigerator in an airtight container.
This recipe can be doubled or tripled for larger portions.
---
Equipment
---
Notes
You can customize Sabich Bowls according to your personal preference.
Not a chickpea fan? Leave them out.
The original recipe states that this recipe makes four portions. I found that if you add additional hard boiled eggs, Israeli pickles and salads there is more than enough for six servings.
All of the ingredients can be stored in airtight containers for at least one day, possibly two with the exception of the Israeli Salad. The tomatoes don't like to be stored for more than a day, if that long.
If making this recipe completely plant based omit the eggs from the bowl.
Nutrition
Serving Size:
Calories:

730

Sugar:

8.1 g

Sodium:

632.4 mg

Fat:

39 g

Saturated Fat:

5.5 g

Carbohydrates:

85.8 g

Fiber:

11.7 g

Protein:

15.1 g

Cholesterol:

0 mg
Keywords: Sabich, Sabich Bowl, Sabich Bowls, Eggplant, Chickpeas, Israeli food, Kosher, Salads, Gluten Free, Dairy Free, Meat Free, Plant Based, Pareve, appetizer
Recipe Card powered by
Sabich Bowls all mixed up are really really good!
Here's how I made Sabich Bowls on Instagram @koshereveryday
View this post on Instagram
What do you like to put in your Sabich Bowls?
More Bowl, Eggplant and Dinner Salad Recipes
You can find the recipe for Matbucha, and lots more recipes in my Cookbook Shabbos Under Pressure!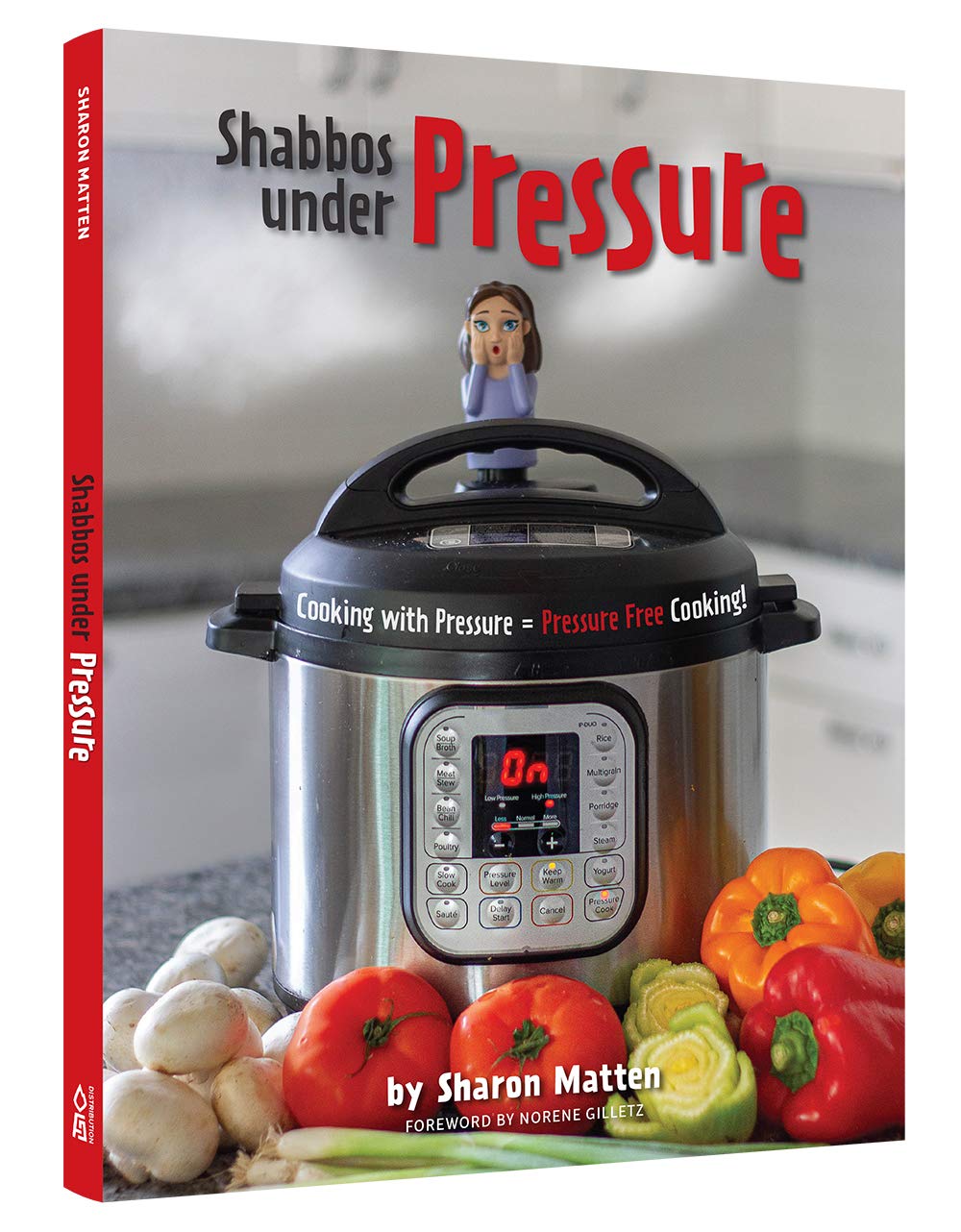 The recipes in Shabbos Under Pressure offer a tantalizing blend of traditional and not so traditional, written with easy to follow, step-by-step language. Each recipe is paired with beautiful, full-color photographs of completed dishes. Sprinkled throughout, you'll find welcome time saving ideas, personal stories and delightful anecdotes.
While Shabbos Under Pressure is not specifically a gluten free cookbook, nearly every recipe in the book has a method for making it gluten free. The recipes and tips in Shabbos Under Pressure work for every brand of Electric Pressure Cookers.
Over 70 time saving recipes and full-color photos
Suggestions and advice for using your Electric Pressure Cooker
Clear instructions with highlighted portions, so you don't miss an important step
Comprehensive terms and tools in super-useful sections for all users
Lay-flat pages for easy reading and use
"Shabbos Under Pressure" is your solution for pressure-less meal preps for Shabbos, holidays, and everyday!
You can find "Shabbos Under Pressure" on Amazon.
Make sure to follow Kosher Everyday on Facebook and Instagram so you don't miss the latest and greatest Passover recipes and fun from Kosher Everyday!