I love hot dogs!!
If you ask my kids what their mom's favorite food is, they will probably roll their eyes with the "Everyone knows the answer to that" look and tell you "Easy – hot dogs". I love every kind of hot dog – especially grilled!!!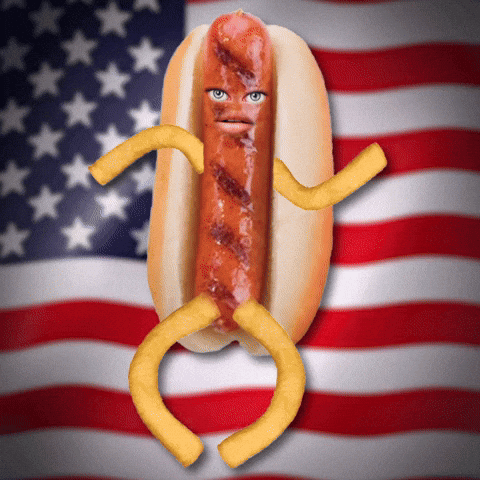 Sadly, there is a down side to my love of a good dog, I can't eat too many of them. They are really high in fat and calories. Unfortunately if I eat more than one or maybe two…you don't want to know…really, you don't.
Anyway, I usually end up buying the much healthier chicken hot dogs (better tasting than the turkey ones I think) and then grilling those. I try to find the ones with the least amount of fat and sodium so that I can eat more than one!
Hooray for Romainian Kosher Sausage! Hooray for Chicago!
We have the good fortune of having the place that makes the absolute best hot dogs in the world (really, in the world!) right here in Chicago – Romanian Kosher! When my cousins come in from NY one of the "must-go-to" places is Romanian. We like to tease them a lot about that – what…no butchers in NEW YORK??
Well, Romanian is that good!! I was in Romanian the other day getting hot dogs for our upcoming barbecue and was very excited that they had not only their classic, outstanding hot dogs but the big fat garlic ones as well…YUM!!
Kosherfest Inspiration
Now when I was at Kosherfest, I had the opportunity to sample a lot of different types of sausages and hot dogs. The key word here is sample. Since I have a pretty good selection of hot dogs and sausages for our barbecue this weekend, and I really, really, really want to eat them all without getting too ill.
The thought came to me: What if instead of eating a whole dog of each variety, I ate a sample of each one like at Kosherfest? So, the lightbulb moment occurred, and the concept of HOT DOG KABOBS was born! With a Hot Dog Kabob, you could put different varieties of hot dogs and sausages together, get a taste of each one, and not have dog overload.
Hot Dog Kabobs are born
Dog gone it – what a great idea! I also figured that you could do some more exotic type kabobs – I even made one with apple sausages and pineapple chunks! The only regret I had was not soaking the skewers before grilling the kabobs…did you know that wood burns when exposed to fire? Not one of my better moments – but easily rectified the next time…
Fourth of July Patriotic Cookies
Wave your flag and eat some
Patriotic Chocolate Chip Cookies!
I also wanted to make an easy, but patriotic dessert for our 4th of July barbecue. Something simple – but with red, white and blue colors. I had some great chocolate chip cookies in the freezer and had an epiphany! Chocolate chip cookies are an excellent dessert, but chocolate chip cookies half dipped in chocolate are way better!
What if I took my frozen chocolate chip cookies and dipped them in red, white and blue chocolate – like the American Flag?!! And so…PATRIOTIC CHOCOLATE CHIP COOKIES came into existence. Since the cookies are already frozen, it will expedite the setting of the chocolate between colors, shortening the prep time.
I also took some of the cookies and chocolate and simply drizzled the remaining colored chocolate over them for an additional decorated dessert…so deliciously patriotic!! They came out great – and it was so easy to do! You could even do it with store bought cookies (gasp!) but I like my cookies the best J.
I'm really excited for our barbecue this weekend! I'm also thrilled to be able to share some more 4th of July recipes in my latest aish.com article A July 4th Barbecue. Hope you have a great 4th too
Here's how to make Hot Dog Kabobs
Slice them into 1/4 inch disks and soak skewers in warm water for 30 minutes so they don't burn!
Place the hot dog disks on the pre-soaked skewers. Mix and match the flavors for your own Hot Dog Sampler!!
One word…YUM!!!!
Here's how to make Patriotic Chocolate chip Cookies
Frozen Chocolate Chip Cookies & melted red, white and blue chocolate…it's all good!
First dip in blue chocolate, then refrigerate until set.
Then dip in white chocolate leaving a blue stripe. Refrigerate again…
Dip one more time in red chocolate, refrigerate again….
Drizzle remaining cookies with leftover chocolate!
Happy Birthday America…
we made you some cookies!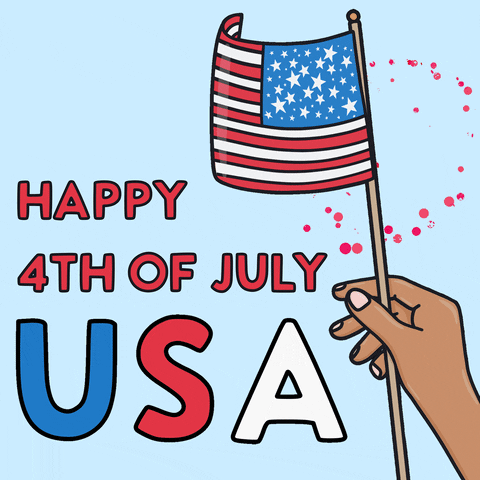 More Summer Recipes
Follow Me!
Don't forget to follow Kosher Everyday on Instagram @koshereveryday! You don't want to miss all the fun and interesting posts and reels that can be found nowhere else!
Please note that this post contains affiliate links. Thanks for your ongoing support!