After the Almond Cream Cheesecake I'm kind of feeling like…drop the mic.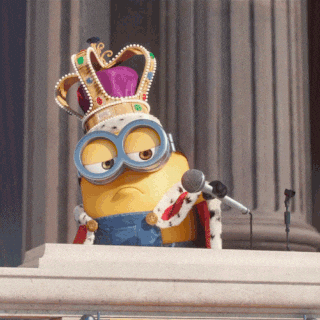 Really.
So to make your life easier, I'm sharing some more recipes for fabulous Kosher for Passover desserts and treats that I've posted on other forums in the past. Now they're all here…easy peasy.
I'm nuts about these recipes.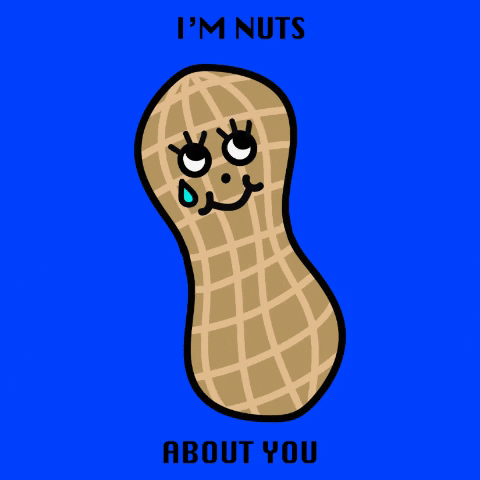 I'm even throwing in one new and fantastic original recipe that I'm sure you haven't seen before (maybe)!
SO exciting!!!
Let's get started!
Insanely Addictive Almond Pie Bars
The Insanely Addictive Almond Pie Bars are INSANE. Seriously.
I'm not even sure I can possibly make them this year because I would eat them ALL!!!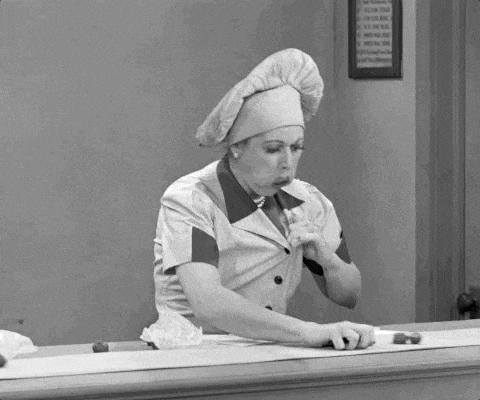 Cinnamon Almond Cookies
The Cinnamon Almond Cookies are based off a recipe I got on atkins.com. They are the perfect light grab an I-need-a-cookie treat. On the healthy side, they rank "not too bad". A bonus during a holiday when everything seems heavy and mostly unhealthy.
Rocky Road Chocolate Treats
I'm including my super fun Rocky Road Chocolate Treats too. There are walnuts in these, which adds some crunchy sweet nuttiness to them. Kind of like me.
Lotus Root Chips
The biggest fabulous surprising treat are Lotus Root Chips. Lotus roots are the roots of the beautiful lotus flower. The roots are peeled, thinly sliced and fried for a cool looking crispy, crunchy, slightly sweet potato like chip. I've found that you can't dehydrate these chips. I tried and it was an epic fail, they taste like uncooked potatoes or something similar. Dear Husband declared his love for me by eating them with various seasonings anyway.
Here are the recipes!
Print
Insanely Addictive Almond Pie Bars
---
Description
The gluten free Almond Pie bars are incredibly sweet, crunchy, chewy, caramely, and addictive. You're going to want to make double, no triple, no quadruple the recipe. They. Are. That. Good.
---
10 ounces

almond macaroons, crumbled

¼ cup

+

1 tablespoon

olive or safflower oil

1 cup

brown sugar

2 tablespoons

heavy whipping cream

⅓ cup

honey

2 cups

whole, raw almonds, coarsley chopped
---
Instructions
Preheat oven to 350°F.
Spray a 9"x13" pan with non-stick vegetable spray or cover the bottom with parchment paper, leaving some of the paper to come up 2 sides of the pan. Set aside.
For the crust
Press the macaroons evenly onto the bottom of the pan. Bake for 10 minutes until the sides of the crust start to brown.
For the filling
While the crust is baking, place the oil, sugar, cream and honey into a 2-3 quart saucepan. Cook over medium heat, whisking constantly, until the mixture starts to bubble. Add the almonds and stir to combine.
To finish
Pour the filling over the baked crust. Smooth the almonds so that they are evenly distributed over the crust. Bake for 20 minutes. Remove from oven and cool completely before slicing into bars.
---
Notes
You can use pecans or toasted pumpkin seeds instead of almonds.
You can drizzle chocolate over these. As if they weren't crazy enough already!
Recipe Card powered by
Print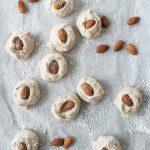 ---
Description
These are the perfect light, pop-in-your-mouth treat.
---
1/2 cup

, whole almonds

1/3 cup

favorite sweetener

3

large egg whites room temperature

2 tablespoons

favorite sweetener

1/8 teaspoon

salt

1/2 teaspoon

Pure Almond Extract

1/2 teaspoon

Cinnamon

15

whole almonds
Powdered sugar for finishing
---
Instructions
Heat oven to 200°F. Line a baking sheet with parchment or silicone mat. Set aside.
In a food processor, chop nuts with 1/3 cup sweetener until nuts are finely ground.
In a large bowl, with electric mixer at high speed, beat egg whites until foamy. Add the salt and two tablespoons sweetener until soft peaks form. Add the almond extract and cinnamon beating until stiff peaks form. Gently fold in nut mixture.
With a spoon, drop 15 evenly spaced mounds. Press a whole almond into the top of each mound onto the prepared baking sheet.
Bake meringues on center oven rack 1½ hours, until golden and very dry. Turn off oven and let meringues dry in oven until cool. Carefully peel meringues off parchment. Sprinkle powdered sugar over the cookies.
Store in an airtight container.
---
Notes
You can use sugar, stevia or any powdered sweetener. If using sweetener packets the Atkins site recommends using 10 packets of sucralose type sweetener.
I've made this recipe with three and four egg whites. The recipe with four ends up with the cookies being slightly flatter.
You can also use 1/2 cup ground almonds instead of grinding whole almonds.
Recipe Card powered by
Print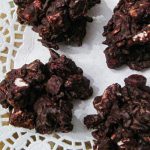 Rocky Road Chocolate Treats
---
Description
With all the time consuming Pesach preparations, it's nice to have a super-zippy-quick treat recipe to fall back on. These treats are sweet and crunchy, and best of all chocolaty!!
---
5 ounces

mini marshmallows

2 cups

matzoh farfel

2 cups

chopped walnuts

12 ounces

chocolate chips, melted

1 tablespoon

oil
---
Instructions
Line a large baking sheet with foil. Set aside.
In a large bowl, toss together the mini-marshmallows, matzoh farfel, and walnuts. Set aside.
Combine the oil with the melted chocolate and stir until smooth. Pour the melted chocolate over the marshmallow-farfel-walnut mix. Stir until all the ingredients are completely coated with chocolate. Drop a spoonful at a time on the prepared cookie sheet. Refrigerate until set.
Alternative method: Spread the entire mixture on the baking sheet in an even layer. Refrigerate until set, then break into bite size pieces.
---
Recipe Card powered by
Print
---
Description
Crazy crispy and delicious. Easy to make too!
---
2

lotus roots, peeled and very thinly sliced
Avocado oil for frying
salt to finish
---
Instructions
Line a baking sheet with paper towels.
Heat oil in a large skillet or Dutch oven over medium/high heat.
Carefully add the lotus root slices to the oil. Do not overcrowd.
As the slices begin to brown, quickly turn them over to brown on the second side. When the slices are lightly browned, quickly remove them from the oil using a slotted spoon or spatula and transfer them to the prepared baking sheet.
Repeat with the remaining slices.
Sprinkle with salt. Serve.
Store in a paper bag so the chips remain crispy.
---
Notes
Be careful not to let the chips overbrown or burn.
Recipe Card powered by
Please let me know what your favorite Passover foods are. I'd love to hear from you!
I'm sure you're looking for Passover recipes…
Here are a ton! Click on the image!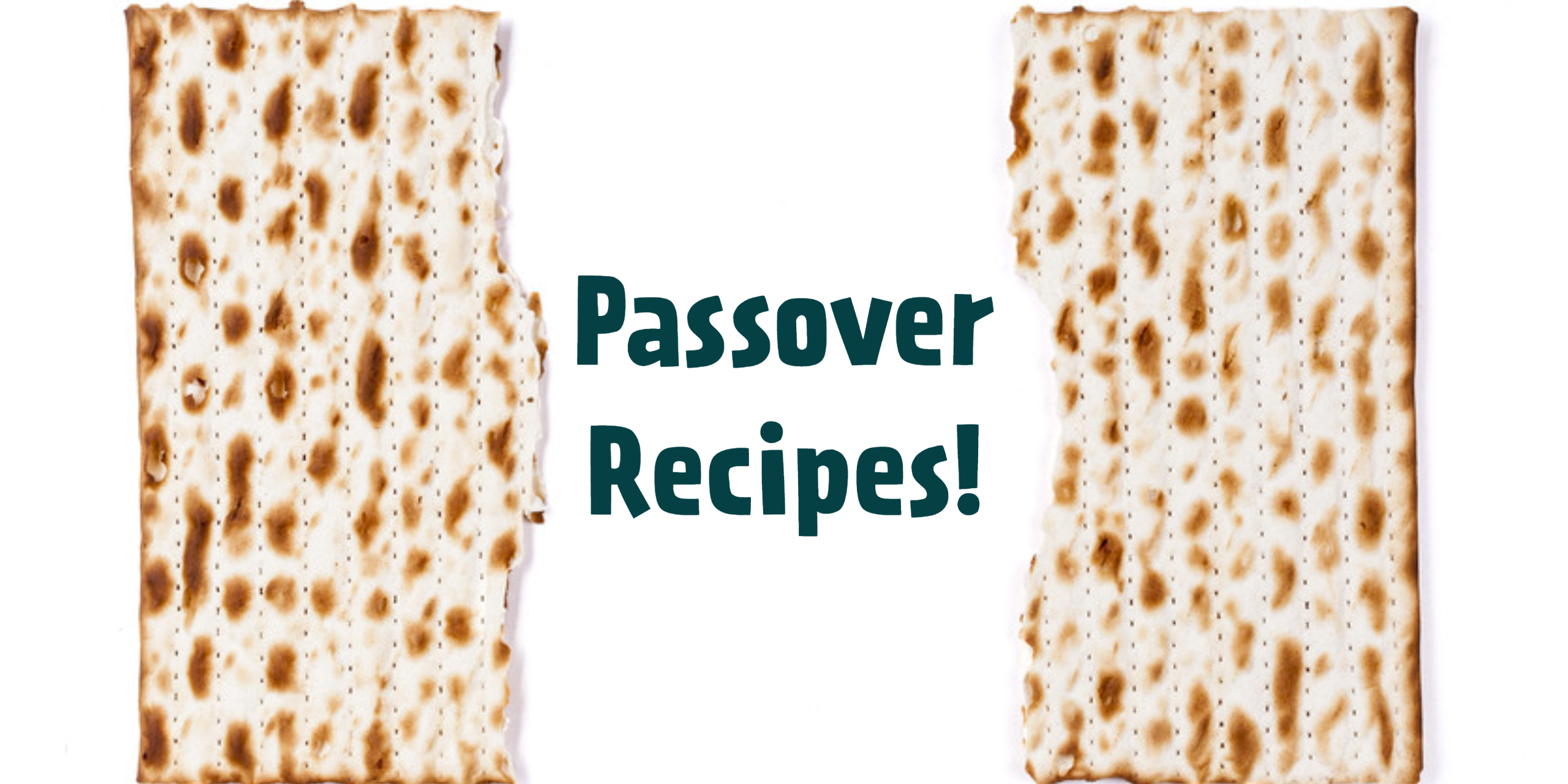 FYI: I'm here to help make it way easier for you and reduce your pressure with my book "Shabbos Under Pressure". I've found that using my electric pressure cooker to prepare for Passover, makes the cooking way easier and more efficient. For example, instead of cooking a huge pot of chicken soup on the stove for three hours, taking up valuable space on my stovetop, I can make even better soup in just an hour/hour and a half in my Instant Pot. I've even put together a Shabbos Under Pressure Passover Recipe Guide to help you convert the recipes in the book to Passover friendly recipes. If you don't already have "Shabbos Under Pressure" now would be a great time to order it to ensure that you receive it with enough time to plan and cook your Passover meals.
You can order it here: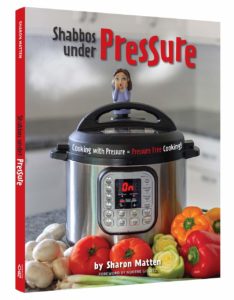 Here's the Passover Under Pressure – The Shabbos Under Pressure Passover Guide: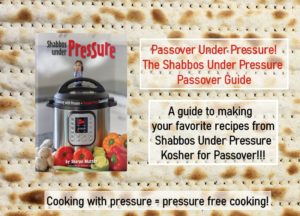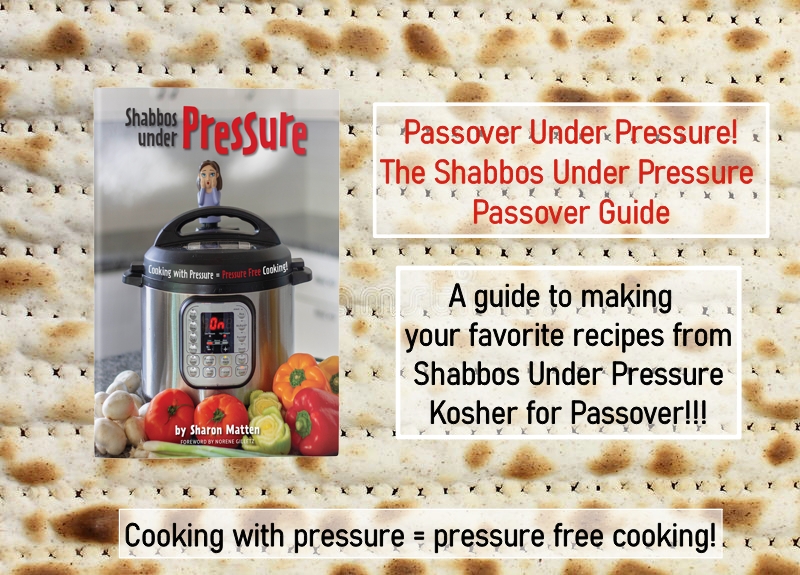 Make sure to follow Kosher Everyday on Facebook and Instagram so you don't miss the latest and greatest Passover recipes and fun from Kosher Everyday!