The world needs more nuttiness. Coco-nuts to be specific.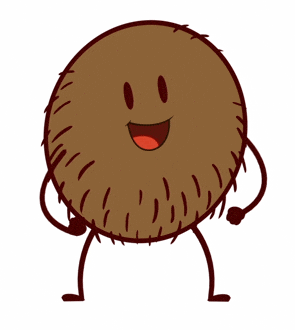 On Passover, we are limited in what ingredients we can use for cooking and baking because we don't utilize "chametz". Jews of Ashkenazi descent who don't include grains like rice or legumes/beans in Passover diets… a.k.a. kitniyot are especially limited. Kitniyot make great binders in year round gluten free/grain free dishes. So…we need something to hold it all together.
Trust me when I tell you I'm having trouble holding it all together.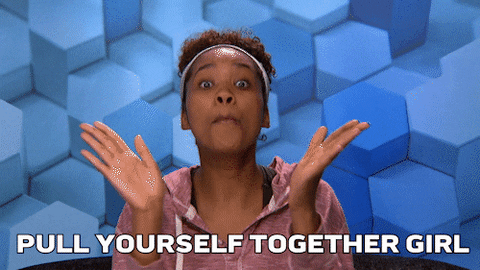 Moving on…
Aside from tree nuts – like almonds, walnuts and cashews, another "binder" that's often used in Passover cooking and baking is coconut. If you are ok with the "coconut's" coconuttiness, then using coconut flour, flakes, oil and crumbs is for you.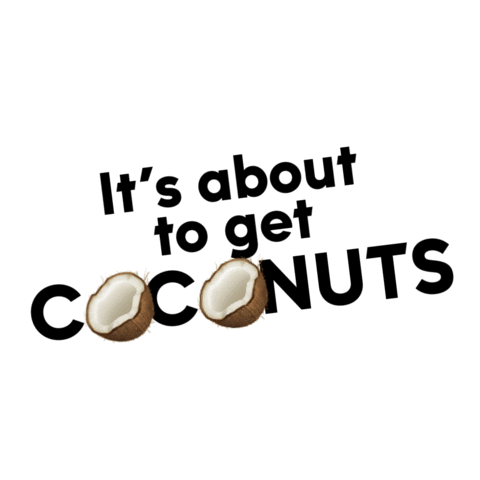 The most ubiquitous coconut food eaten on Passover is the Coconut Macaroon. I'll share a simple recipe for those that's originally from Martha Stewart from way back in 1995!
I originally published the following recipes on Everyday Gluten Free – my Chicago Tribune/Chicago Now web page (except for the macaroons), but figured I'd share them with you here because I can.
And wait…because everyone LOVES chocolate!!!
Here's another recipe that you can make for a dessert or just for breakfast. While this recipe actually has coconut macaroons included for some extra coconut flavor and coconut chewy surprise, you could make them without the macaroons. I wouldn't skip the chocolate though…because…only crazy people skip chocolate. Just saying.
And…smile for a closeup!!!
Here are the recipes!
Print
---
Description
The traditional version of the classic Passover treat.
---
3/4 cup

sugar

2 1/2 cups

unsweetened shredded coconut

2

large egg whites

1 teaspoon

pure vanilla extract
Pinch of salt
---
Instructions
Heat oven to 350 degrees. Line a baking sheet with parchment paper. In a large bowl, combine sugar, coconut, egg whites, vanilla, and salt. Use your hands to mix well, completely combining ingredients.
Dampen hands with cold water. Form 1/2 tablespoons of mixture into a loose haystack shape, and place on prepared baking sheet. Repeat with remaining mixture, placing macaroons about 1 inch apart.
Bake until golden brown, 15 to 20 minutes. Remove baking sheet from oven to a wire rack, and let macaroons cool slightly on baking sheet. These are best served warm from the oven, but can be stored in an airtight container for up to 3 days.
---
Recipe Card powered by
Print
Coconut Cream Pie with Coconut Macaroon Crust
---
Description
This creamy, rich, coconutty pie is super simple to make. Using canned coconut macaroons for the crust adds great coconut flavor to this yummy dessert.
---
For the Crust
Nonstick olive oil spray

10 ounce

can coconut macaroons
For the Filling
3/4 cup

granulated sugar

1/4 cup

potato starch

2

14-ounce cans coconut milk

6

egg yolks

1 1/2 cups

shredded coconut

1 teaspoon

pure vanilla extract
For the Topping
1/2 cup

shredded coconut

1

to

2

cups whipping cream (

2 cups

makes is really creamy!)
---
Instructions
Preheat oven to 350°F.
For the Crust
Spray a pie dish with nonstick spray. Crumble the macaroons into the pie dish. You can crumble the macaroons by hand or use a food processor.
Evenly press the macaroon crumbs up the sides of the pie dish and on the bottom. You can use a coffee tamper or glass to firmly press the crumbs.
Bake for 20 minutes until golden brown.
For the Filling
In a large pot, whisk together the sugar and potato starch making sure to remove any clumps.
Whisk in the coconut milk until smooth. Blend in the egg yolks.
Heat the filling mixture over medium heat, whisking continuously, making sure to scrape the bottom of the pan.
Cook until the filling is thickened and bubbling. Heat for an additional minute, scraping the bottom with a spatula.
Blend in the vanilla and shredded coconut.
Pour the filling into the prepared crust. Cover the filling with plastic wrap and chill until set, at least 2 hours.
For the Topping
Cover a baking sheet with foil, parchment or a silicone mat. Evenly sprinkle the 1/2 cup shredded coconut on the baking sheet. Bake for 3-4 minutes until the coconut is toasted. Be careful not to burn the coconut. Allow the coconut to cool.
Whip the cream until thick and stiff peaks appear. Spread the topping over the set filling and sprinkle with the toasted coconut.
Serve chilled.
---
Notes
You can also make an alternate meringue topping using the remaining six egg whites. In a large mixing bowl slowly whip the egg whites until foamy. Gradually add the sugar a few tablespoons at a time. Whip the egg whites until they are firm but not dry. Spread the whipped whites over the pie. Brown the meringue topping with a blow torch or under a broiler. You can use pasteurized egg whites for safety.
---
Recipe Card powered by
Print
Chocolate Cream Pie with Double Chocolate Macaroon Crust
---
Description
A super chocolately, super rich, super creamy dessert. Perfect for Passover for the GFE (Gluten Free Eater) and everyone else too!!!
---
For the Crust
10 ounce

can Double Chocolate Macaroons, crumbled
For the Filling
3/4 cup

sugar

1/3 cup

cocoa

1/4 cup

potato starch

1/4 teaspoon

salt

13.5 ounce

can coconut cream

2

egg yolks

1 teaspoon

vanilla extract
For the Topping
13.5 ounce

can coconut cream, chilled in the refrigerator for

1

hour
OR

2 cups

non-dairy whipping cream
---
Instructions
Preheat oven to 350°F.
For the Crust
Spray an 8″ or 9″ pie plate with non-stick spray or grease with oil Set aside.
Press the macaroons into the bottom and up the side of the pie plate. I use a coffee tamper to make sure the crust is even. Bake the crust for 10 minutes. Remove from oven and allow to cool.
For the Filling
In a medium/large pot, whisk together the sugar, cocoa, starch and salt. Add the cocoa cream and egg yolks. Whisk until smooth. Cook the filling over medium/low heat, whisking the entire time. Make sure that you "scrape" the bottom and sides of the pot so the filling doesn't scorch. Continue cooking until the filling begins to bubble and thicken. Remove the filling from the heat and whisk the vanilla into the filling.
Pour the filling into the prepared pie crust. Chill the pie for at least an hour.
For the Topping
Whip the cream until medium stiff peaks form. Spread over chilled pie. Serve.
---
Notes
It's important to chill the coconut cream and DO NOT FREEZE IT. There are some things I've learned the hard way.
The filling is excellent on it's own topped with cream, or eaten straight out of the pot. Try to save some for the rest of your family and guests.
---
Recipe Card powered by
Print
Chocolate Chip Coconut Plantain Pancakes
---
Description
I frequently make Plantain Pancakes year round, and made them a lot last Passover. They are hugely popular, super simple to make, and quite frankly a perfect Passover breakfast dish!
---
2

ripe plantains

½ cup

potato starch

1 tablespoon

baking powder

⅛ teaspoon

salt

2

large eggs

1 cup

vanilla coconut canned macaroons, crumbled into fine crumbs.

½ cup

chocolate chips
Oil, butter, or non-stick vegetable spray for frying.
---
Instructions
Blend the plantains in a food processor or blender until smooth. Add the potato starch, baking powder, salt and eggs. Blend until smooth.
Transfer the plantain mixture to a large bowl. Stir in the macaroons and the chocolate chips.
Preheat a large skillet or griddle over medium/high heat. Spray with non-stick vegetable spray or lightly coat with oil/butter. Using a large spoon or ladle, pour pancake sized portions of batter onto the prepared skillet. Cook the pancakes on each side until browned. Repeat with remaining batter. Serve hot or warm.
---
Notes
If you don't have a food processor or blender, place the plantains in a large zipper bag. Press out the air then seal tightly. Smush the plantains until they are as smooth as possible. Follow the remaining directions above.
If you can't find plantains you can substitute 3 ripe bananas. This recipe will be very sweet if bananas are substituted. Cut the amount of macaroons to ½ cup.
You can serve these with whipped cream or chocolate sauce.
If making this recipe during the year you can substitute ⅓-½ cup of gluten free flour blend.
There is no law that says that these delicious pancakes must be eaten only for breakfast. If you decide to eat them for lunch, or shnuker them out of the fridge for a midnight snack, the Plantain Pancake police will not come and arrest you. It's true. My only advice is to warm them before eating them. They are way better that way.
If you are not a huge coconut fan (gasp!) you can also leave the coconut macaroons out of the recipe.
Recipe Card powered by
I'd love to hear what types of coconut dishes you make!!! Let me know!!
Please let me know what your favorite Passover foods are. I'd love to hear from you!
I'm sure you're looking for Passover recipes…
Here are a ton! Click on the image!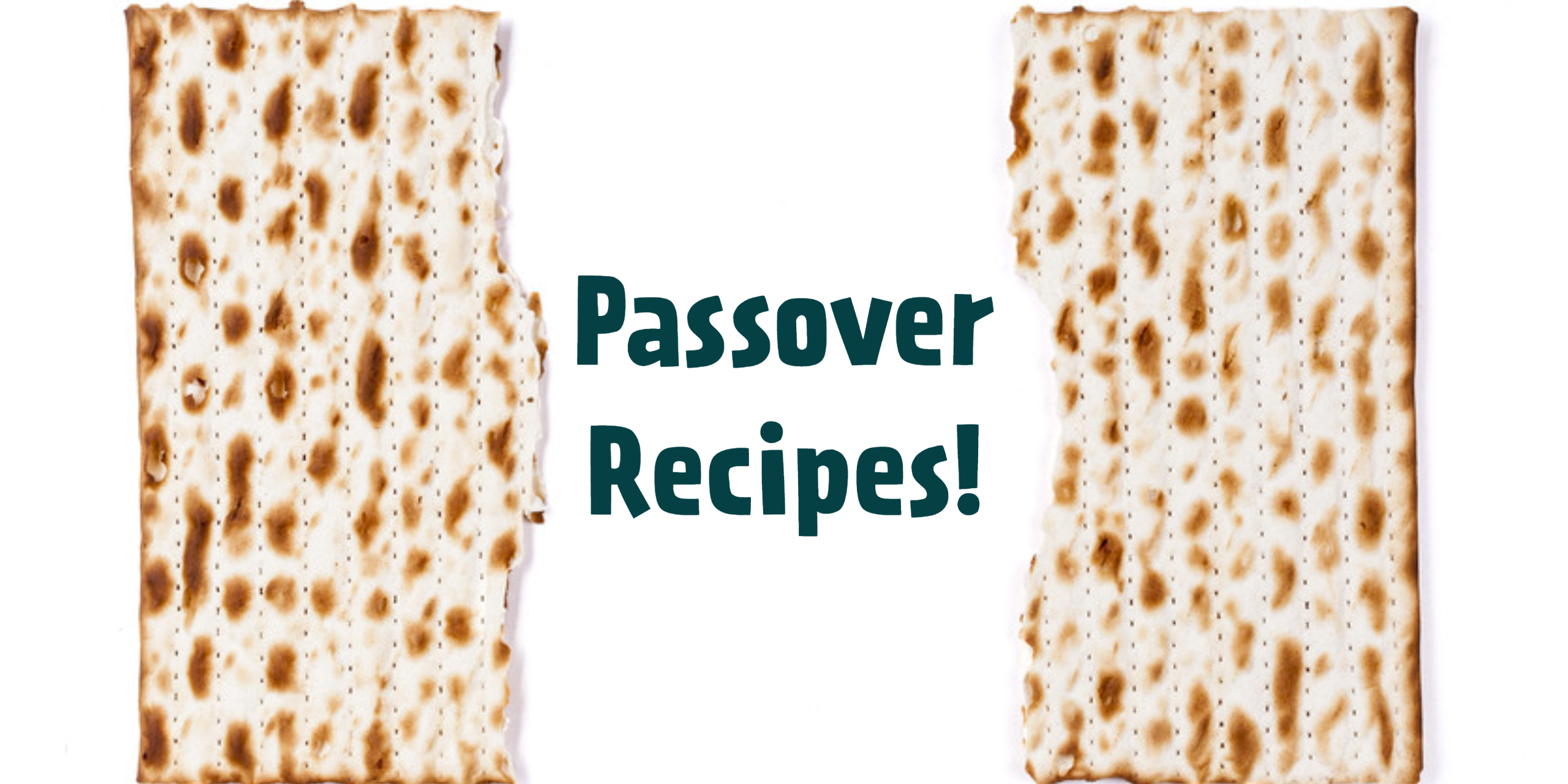 FYI: I'm here to help make it way easier for you and reduce your pressure with my book "Shabbos Under Pressure". I've found that using my electric pressure cooker to prepare for Passover, makes the cooking way easier and more efficient. For example, instead of cooking a huge pot of chicken soup on the stove for three hours, taking up valuable space on my stovetop, I can make even better soup in just an hour/hour and a half in my Instant Pot. I've even put together a Shabbos Under Pressure Passover Recipe Guide to help you convert the recipes in the book to Passover friendly recipes. If you don't already have "Shabbos Under Pressure" now would be a great time to order it to ensure that you receive it with enough time to plan and cook your Passover meals.
You can order it here: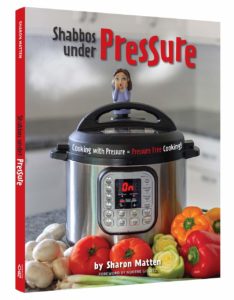 Here's the Passover Under Pressure – The Shabbos Under Pressure Passover Guide: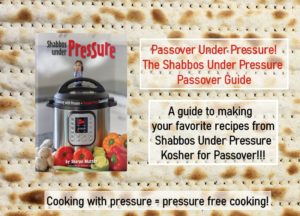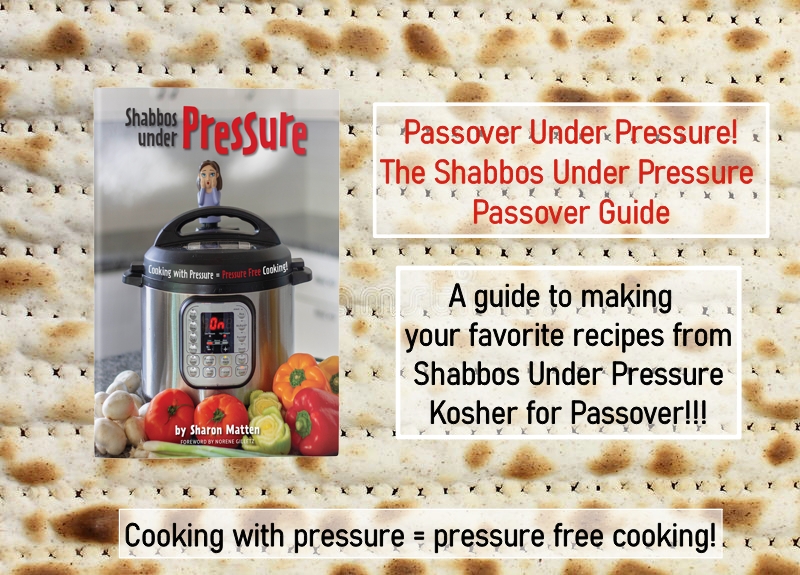 Make sure to follow Kosher Everyday on Facebook and Instagram so you don't miss the latest and greatest Passover recipes and fun from Kosher Everyday!