*** Contributed Post ***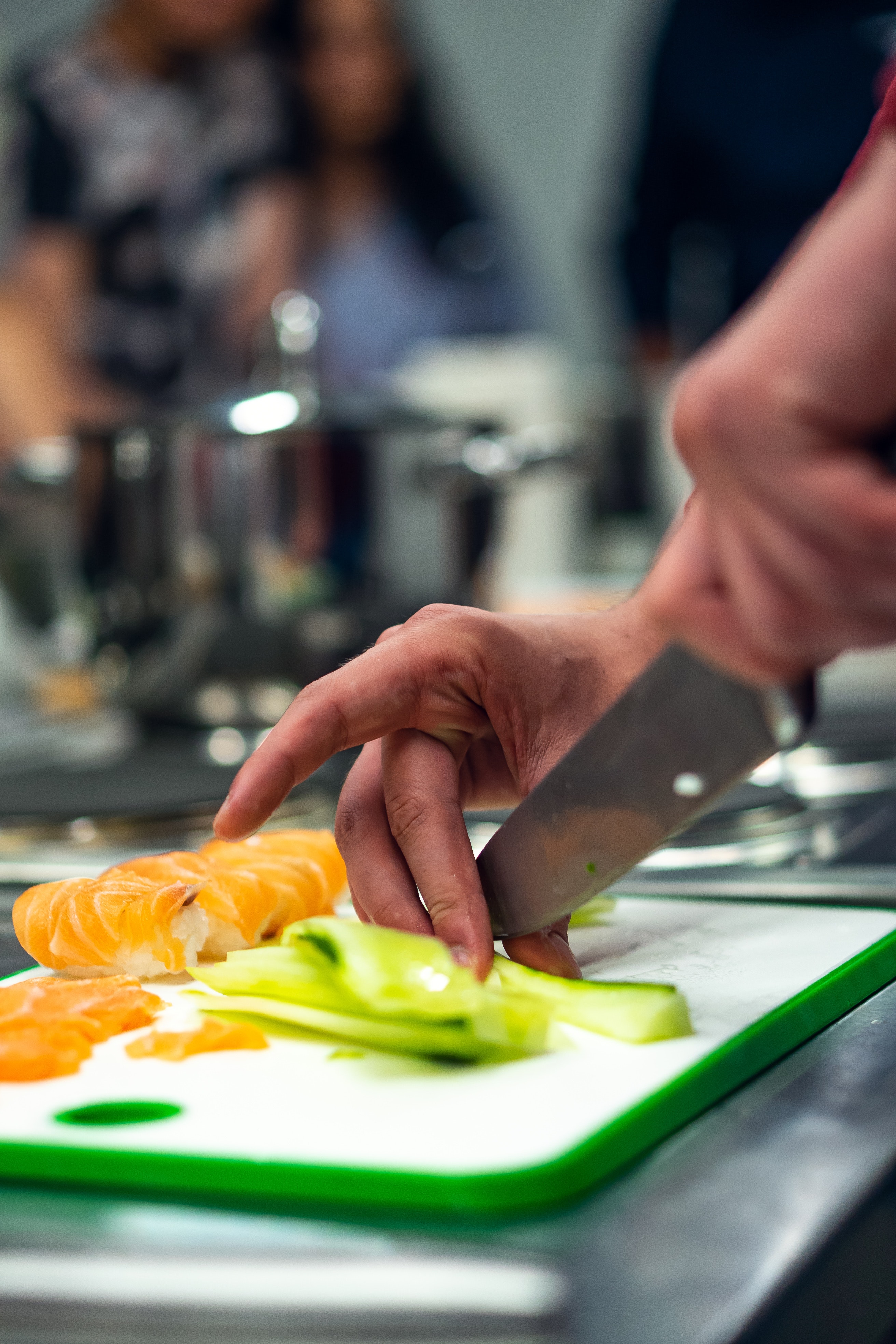 As a cook, you like to focus on making the most of your ingredients and creating meals that are deep and full of flavor. The Gordon Ramsay-style isn't up your street. You don't care what the dish looks like as long as it eats well!
Most home cooks would agree because top chefs can get a little pretentious. However, the truth is that a few basic cooking techniques will take your skills to the next level, and your dishes will benefit massively.
If you're still unsure, here are the things you'll see when you learn how to dice ingredients finely and layer a frying pan.
More Depth
Sometimes, amateur cooks aren't able to create strong flavor profiles because the ingredients get lost in the dish. Usually, this happens when you throw everything into a pan and cook it down. While it's easier and less hassle, this doesn't let the individual flavors build and pull through. By sweating onions and garlic down and putting them into a bowl while the meat sears, you can combine the amazing profiles so that they are strong and robust. It takes a little longer, but it's well worth the effort when you taste the final product.
Healthier Meals
Everybody is trying to be healthier, it seems, and for good reason. Overeating is indulgent, so even if you love to cook, you should attempt to reduce calories and eliminate the unhealthy ingredients. Learning certain cooking methods enables you to do it in a pinch. If you normally fry foods, you should opt for braising as the process is gentler and doesn't involve saturated or trans-fats. Or, you can learn how to sous vide ingredients to keep them soft and moist without imbibing them with oil and butter. You don't need a water bath as a pan filled with water and a ziplock bag will suffice.
Improved Variety
Part of what makes cooking incredible is the novelty element. The first time you make a dish from scratch, you can't believe you did it without help and it turned out to be delicious. You want to maintain this sensation, yet it's tough if you only know a few techniques. After all, eating artichokes is out of the question because you won't understand how to prepare them properly. Researching and trying out new techniques will broaden your horizons to ensure your meals are varied and exciting, and never lose their edge.
Less Hassle
Learning cooking methods also means learning the hacks that accompany them. For instance, if you roast or bake, you'll understand how to deglaze a pan. Aside from bringing a new dimension to your food, this will also make cooking less stressful. With fewer pots and pans to scrub, you can focus on the cooking element rather than the maintenance and admin. It's not unusual for people to lean on microwave meals or takeout because they can't be bothered to cook.
Thankfully, you won't fall into this category if you understand how to eliminate the hassle.