It's really cold here in home town Chicago.
Really really cold.
In fact, it's so cold that they're cancelling school tomorrow.
It's supposed to get down to -26°F … without wind chill. And there's always wind chill in Chicago.
That's cold.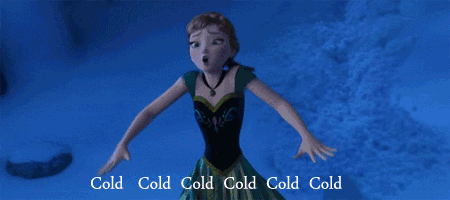 Here, in home town Chicago we need warmth. Crackling fireplace fires. Layers of clothing. Hot stew.
Lots of hot stew.
A few weeks back I was in our local kosher grocery store, Hungarian Kosher, and found oxtails. I've never made oxtail, and they intrigued me. Cell phones are awesome for doing quick searches for recipes involving unique ingredients. Quite a few recipes for Oxtail Stew came up. Enough that I purchased a few packages. In my defense they weren't expensive. Maybe it was because not many people buy oxtails. But I digress…
I ended up making oxtail stew in my electric pressure cooker. It was the perfect cooking medium for making the stew. The meat was soft, buttery and delicious. I (of course) changed the recipe and used chickpeas instead of butter beans. They were a perfect substitution.
While the oxtails were delicious, they didn't seem particularly healthy. I loved the stew flavors though. I decided to prepare the stew substituting tofu for the oxtail. I kept most of the recipe the same. It was SO delicious I wanted to eat the whole pot. It was that good!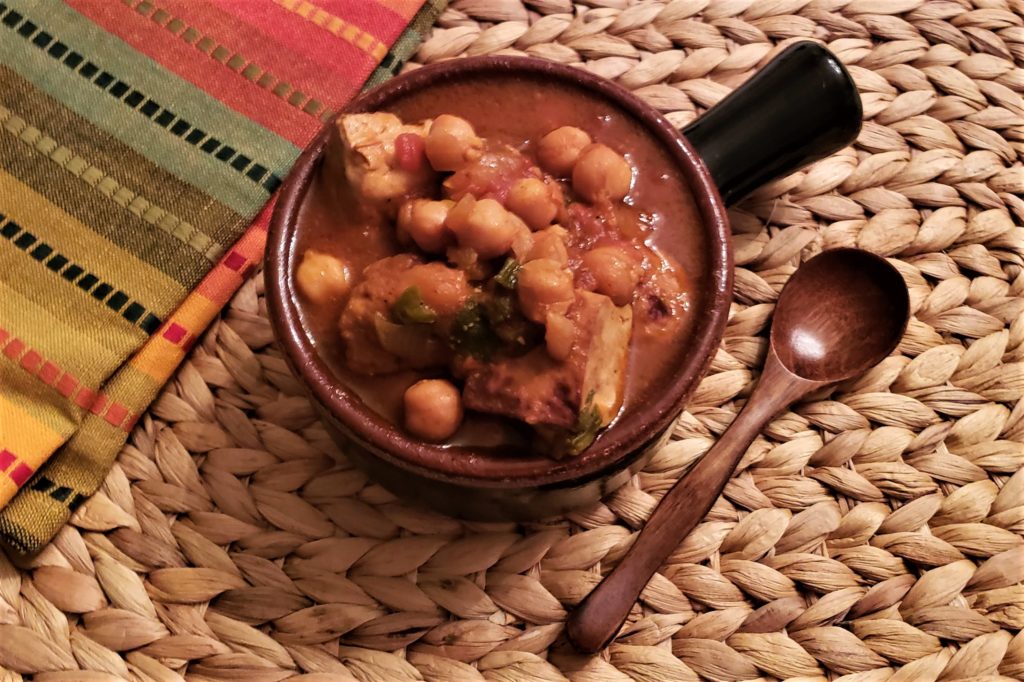 Guess what I'm making tonight. Hot MOCKstail Stew to warm us up from the cold Chicago weather.
Print
MOCKstail Stew EPC
Author:

Prep Time:

5

Cook Time:

30

Total Time:

35 minutes
---
Description
Filled with hearty ingredients like chickpeas, fresh tomatoes, firm tofu and fragrant spices, this mock oxtail stew is perfect for a cold winter night. Using an electric pressure cooker melds all the flavors and makes the cooking of this stew super fast.
---
16 ounces

extra-firm tofu, cubed and patted dry with paper towels

2 teaspoons

molasses

2 teaspoons

kosher salt

1 teaspoon

garlic powder

1 teaspoon

onion powder

1/2 teaspoon

freshly ground black pepper

1/2 teaspoon

paprika

2 tablespoons

canola or avocado oil

1

large white onion, chopped

4

garlic cloves, minced

1 cup

vegetable stock

1

(15-ounce) can chickpeas, drained

1

(6-ounce) can tomato paste

1

medium tomato, diced

3

green onions, chopped

1

bay leaf

1 tablespoon

dried thyme leaves

1/4 teaspoon

crushed red pepper
---
Instructions
Set the EPC (Electric Pressure Cooker) to sauté/brown mode.
In a medium bowl coat the tofu with the molasses, salt ,onion powder, garlic powder, freshly ground black pepper and paprika.
Add the oil to the EPC pot. Sauté the coated tofu in the hot oil until browned.
Add the chopped onion and crushed garlic to the browned tofu. Sauté until the onions are clear.
Change the mode on the EPC to manual high pressure.
Place the vegetable stock, chickpeas, tomato paste, green onions, bay leaf, dried thyme leaves, and crushed red pepper to the EPC pot.
Lock the lid of the EPC and close the pressure valve.
Cook for 30 minutes. Manually release the pressure.
Serve hot.
---
---
Now…does someone want to send me a hot water bottle?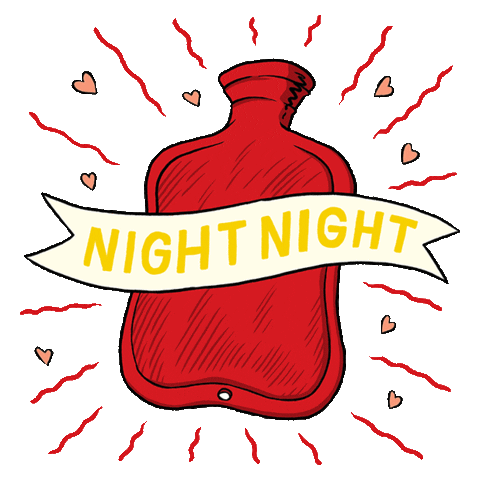 Don't worry, we Chicagoan's are made of tough stuff.