What in the world are Meatball Matzoh Balls???
As much as I love Matzoh Balls, this year I wanted Matzoh Balls that were fun! I wasn't interested in adding vegetables to turn them different colors, that's just vegetable Matzoh Balls. I thought what if you could find a little surprise inside when you cut into it? What if there was another little ball inside? Like a meatball surprise??? You could have Meatball Matzoh Balls!!!
And so, Meatball Matzoh Balls were born.
How to make Meatball Matzoh Balls
It all starts with Sharon's Famous Matzoh Ball recipe.
The recipe originated many years ago when my then freshman in high school son came home two days before Pesach saying that his Rebbe decided to have the students put together a last minute Pesach cookbook for the class.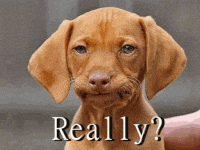 Considering that I had nothing better to do than start searching for a great recipe two days before Pesach, then typing it up so that it was acceptable, I decided I was going to come up with some of my more "creative wise guy" recipes for the book. I pulled out my Passover cookbooks and came up with recipes for Tongue Polonaise (we are not big tongue fans here), Passover Cholent, and Sharon Matten's Famous Matzoh Ball Recipe (they come out great every time!). Well the joke was on me, because I ended up making the cholent recipe for Pesach that year and it was fabulous (who knew?!!).
People came up to me and commented on how great the Tongue recipe was (really, they did), and they loved my Matzoh ball recipe because it was SO easy and they loved the fact even a foodie sometimes takes the easy way out.
Start with the Matzoh Balls
My motto: If it ain't broke don't fix it!
Here's my Famous Matzoh Ball recipe.
FYI – I share my Famous Matzoh Ball Recipe with anyone that wants it. True Story.
If you are not gluten free I can suggest an alternative recipe that is equally as complicated.
For the Meatballs
I ended up using just 1/2 pound of ground beef for the surprise meatballs, but added lots of spices! I even added a small amount of crushed red pepper to give them a little kick. Perfect for your Seder chicken soup!
I did end up with a few extra meatballs after stuffing the matzoh balls, but I added those to the matzoh ball cooking pot to cook. They are super cute added to the bowls of Seder chicken soup with Meatball Matzoh Balls.
Forming the Meatball Matzoh Balls
I first formed a whole plate of matzoh balls using a cookie scoop.
Then I flattened a matzoh ball and filled it with a small seasoned meatball.
The next thing is to wrap the matzoh ball around the meatball and roll it into a ball.
Cooking the Meatball Matzoh Balls and Extra Meatballs
I cooked the Meatball Matzoh Balls and extra meatballs all in one pot. It gave the Meatball Matzoh balls extra flavor, and avoided making another pot dirty.
Here's the Recipe for Meatball Matzoh Balls
I made my Meatball Matzoh Balls gluten free, but you can use a glutenous matzoh ball mix just as easily.
Print
Meatball Matzoh Balls
Author:

Prep Time:

20 minutes

Rest Time:

20 minutes

Cook Time:

20 minutes

Total Time:

60 minutes

Yield:

1

8

1

x

Category:

Passover

Method:

Cooking

Cuisine:

Gluten Free

Diet:

Kosher
---
Description
Meatball Matzoh Balls are Sharon's Famous Matzoh Balls surrounding a flavorful little meatball surprise. I made mine gluten free but you can make yours the traditional way if you like.
---
For the Matzoh Balls
1

package matzoh ball mix (glu

ten

free) with two pouches inside
Additional ingredients to prepare the matzoh balls according to package directions.
For the Meatballs
1/2

pound

ground beef

1

large egg

1 tablespoon

granulated onion powder

1 tablespoon

granulated garlic powder

1/4 teaspoon

freshly ground black pepper

1/8 teaspoon

crushed red pepper
---
Instructions
For the Matzoh Balls
Prepare both envelopes of the matzoh ball mix. Refrigerate for 20 minutes.
For the Meatballs
In a large bowl combine the ground beef, onion powder, garlic powder, black pepper and crushed red pepper. Set aside.
To Form the Meatball Matzoh Balls
Using a cookie scoop, scoop 18 matzoh balls from the prepared mix.
Flatten a matzoh ball into a thin disk. Scoop a small meatball from the meat mixture and place it on top of the flattened disk.
Bring the edges of the disk together to completely cover the meatball. Repeat with the remaining matzoh balls and meat mixture.
If there is extra meat mixture, form it into small meatballs until all the meat is used.
To Finish
Fill a large 6-8 quart stockpot 2/3 full of water. Bring the water to a boil over high heat, then reduce the heat to low to bring the water to simmering.
Place the Meatball Matzoh Balls in the simmering water, carefully, one at a time. Add the extra meatballs.
Bring the water to a boil, then reduce to a simmer.
Cover and cook for 20 minutes.
Serve immediately in hot chicken soup.
---
Equipment
---
Keywords: Matzoh Balls, Meatballs, Matzoh Ball, Meatball, Passover, Non Gebroks, Dairy Free, Gluten Free Passover, Pesach
Recipe Card powered by
View this post on Instagram
MORE PASSOVER RECIPES
Please let me know what your favorite Passover foods are. I'd love to hear from you!
I'm sure you're looking for Passover recipes…
Here are a ton! Click on the image!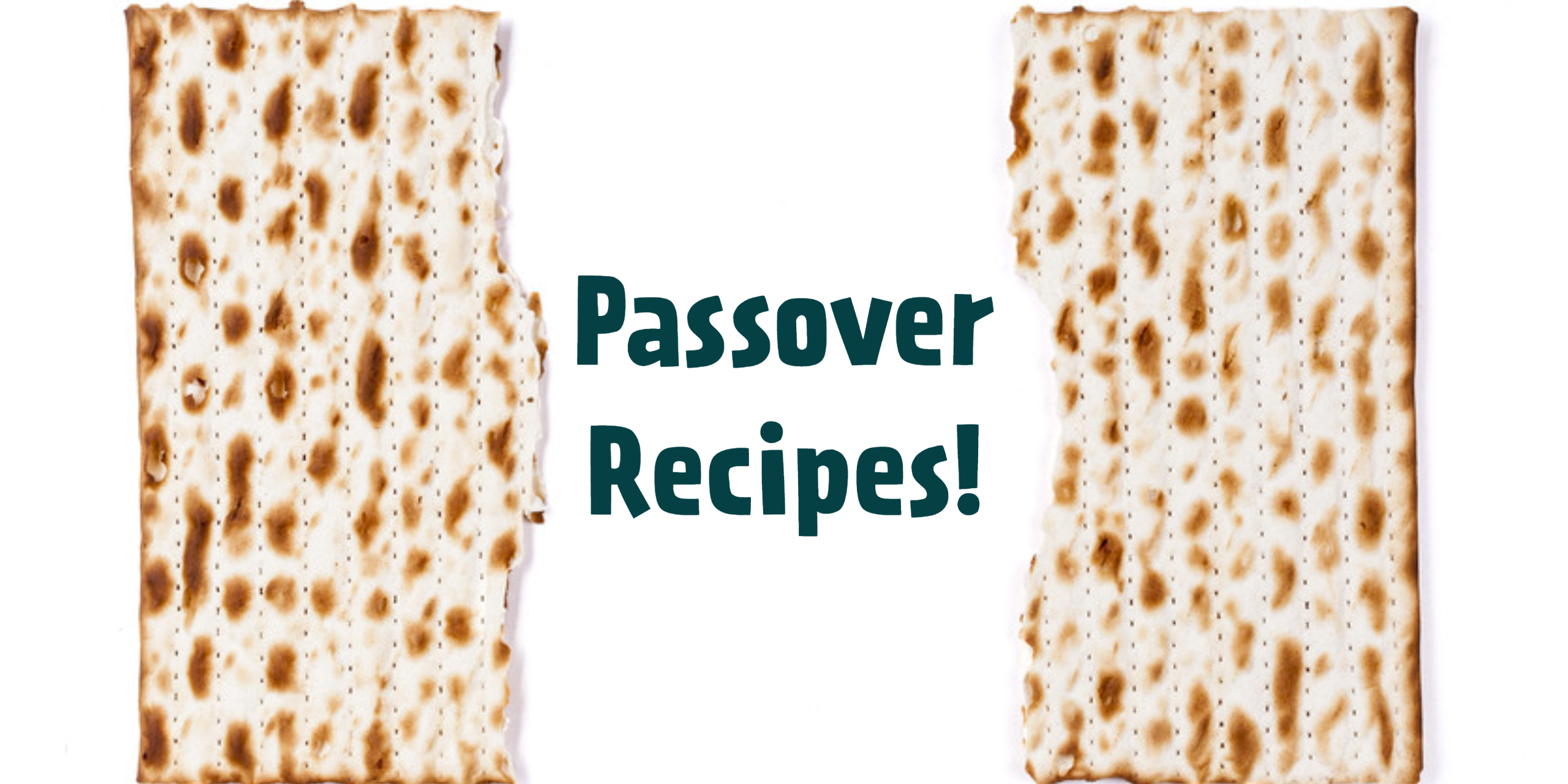 SHABBOS UNDER PRESSURE MEANS PRESSURE FREE PASSOVER!
FYI: I'm here to help make it way easier for you and reduce your pressure with my book "Shabbos Under Pressure". I've found that using my electric pressure cooker to prepare for Passover, makes the cooking way easier and more efficient. For example, instead of cooking a huge pot of chicken soup on the stove for three hours, taking up valuable space on my stovetop, I can make even better soup in just an hour/hour and a half in my Instant Pot. I've even put together a Shabbos Under Pressure Passover Recipe Guide to help you convert the recipes in the book to Passover friendly recipes. If you don't already have "Shabbos Under Pressure" now would be a great time to order it to ensure that you receive it with enough time to plan and cook your Passover meals.
You can order it here: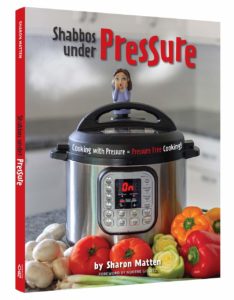 Here's the Passover Under Pressure – The Shabbos Under Pressure Passover Guide: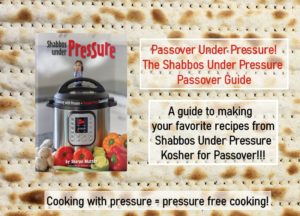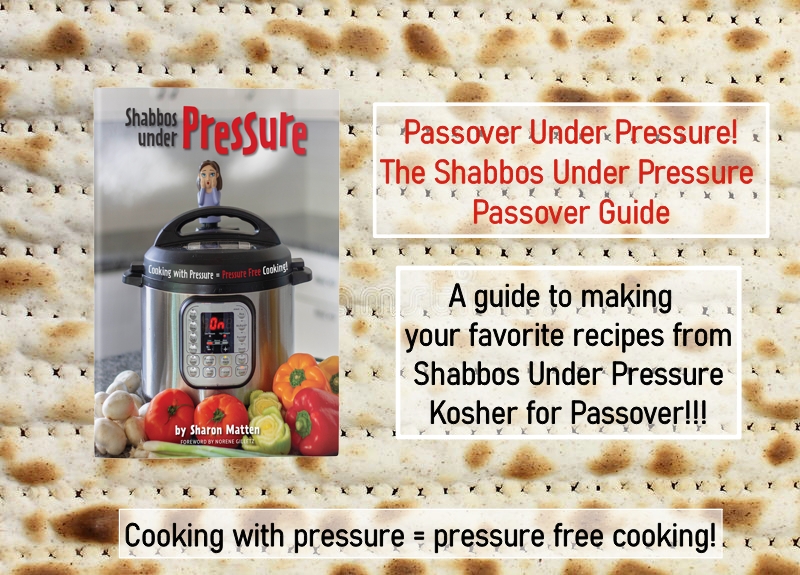 MAKE SURE TO CHECK OUT MY "I CAN'T BELIEVE THEY'RE PASSOVER BAGELS"!!
PASSOVER IDEA LIST ON AMAZON
I also put a Passover Idea List on Amazon.
These are item's I recommend to help make your Passover even more wonderful.
FOLLOW ME!
Don't forget to follow Kosher Everyday on Instagram @koshereveryday! and on Facebook You don't want to miss all the fun and interesting posts and reels that can be found nowhere else!
You can find reels showing how to make most of my recipes on Instagram!
Also, make sure to tag @koshereveryday when you make Kosher Everyday recipes! I LOVE to see your creations!!!
Please note that this post contains affiliate links. Thanks for your ongoing support!