Gluten Free Pastry Dough and Deli Roll
Gluten Free Pastry Dough is a fabulously versatile dough. It's extremely similar to puff pastry dough, but ever so slightly different. It's close enough that in some recipes you won't even be able to tell the difference. I use this dough to make palmier cookies/elephant ears, deli rolls, salmon rolls and Fishy Fish.
How to make Gluten Free Pastry Dough
Many years ago I took a class with the famous pastry chef, Nick Malgieri. It was one of the most memorable classes I have ever taken.
I have a distinct recollection of raising my hand in class and asking if it was possible to substitute a good quality plant based butter instead of butter. The answer was classic pastry chef, with the snooty tone and everything.
"Nothing replaces butter."
And then I hid under my desk.
I bought almost all of Nick Malgieri's books
I learned so much in that class that I purchased a bunch of Nick Malgieri's books. In one of his books there is a recipe for quick chocolate puff pastry. As a glutenous recipe it worked really really well.
I wondered if he had a similar non-chocolate recipe, so I did a Google search and found that there was one that he posted with Martha Stewart! It's a great recipe and I used it with traditional flour for many years.
And then I became a GFE (Gluten Free Eater)
It's common knowledge that for many years I worked as a Personal Pastry Chef, so I have experience working with different doughs and batters. I figured it couldn't hurt to try making one of my favorite puff pastry dough recipes gluten free.
It worked.
Mostly.
Gluten Free Pastry Dough
The dough is a little more finicky than traditional puff pastry. You need to handle it with more care, and it works better when cut into smaller pieces before baking. I've made things like salmon roll using the whole sheet rather than cutting it into individual rolls, and it doesn't work quite as well.
Following the instructions for making Gluten Free Pastry Dough
It's also really important to follow the instructions exactly. I know it seems a big ridiculous, pulse for a second, pulse for three seconds, add half the water – only half, pulse a second etc.
There's a method to the madness.
When puff pastry dough is made it's normally folded and folded and folded with lots of (plant based) butter inside. When the butter melts it creates steam, which then creates air pockets, which then creates light and fluffy puff pastry.
By not over processing the dough, you get a similar (but obviously not exactly the same) puff pastry dough.
It works.
Here's the recipe for Gluten Free Pastry Dough and Deli Roll
I call the recipe Gluten Free Pastry Dough rather than Gluten Free Puff Pastry Dough because, quite frankly, I don't want to get those emails/comments saying
"It's not exactly the same as puff pastry dough. How dare you call it "puff pastry" when it's not exactly the same."
So basically…
I covered my tushy.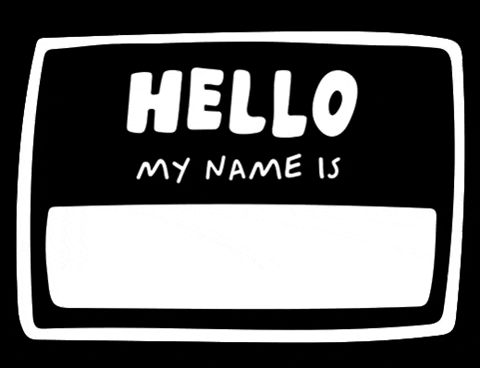 The Gluten Free Flour
I really can't understand why, at this point, Bob's Red Mill isn't paying me. I certainly recommend their gluten free flour enough.
But that's a discussion for another time…
I love the Bob's Red Mill 1:1 blue bag gluten free flour.
It is an awesome replacer for traditional glutenous all-purpose-flour.
It already contains xanthan gum, in obviously the correct proportion, so I don't need to add it. It's a cost, time and headache saving addition.
Is it exactly like glutenous flour? No. But it's really good.
That's my story and I'm sticking to it.
The Plant Based Butter
Please please please don't use tub margarine for this recipe. Use a good quality stick plant based butter.
It matters.
I like to use Fleischmann's Unsalted, Country Crock Avocado Oil, or even on occasion Imperial brand sticks.
When you go down in quality you get more water and other weird ingredients in the sticks and, seriously, no one wants those. There are enough interesting ingredients in plant based butter to last a lifetime without adding more.
Cold Water
You might think it's a little silly to have a whole section on water. I mean, water is water is water, right?
Theoretically.
Another important thing to consider when making this recipe is that you want the fat in the recipe to be cold. That keeps it from blending in too much with the flour and allow the dough to create those lovely air pockets.
To facilitate keeping the recipe water super cold, I fill a large measuring cup with lots of ice and water. When it's time to use cold water for the recipe, I pour water from the ice water cup into another measuring cup to ensure that I'm using really cold water.
It works.
The Gluten Free Pastry Dough Deli Roll
While you can still make a long, log like deli roll using this dough, it works way better if you pre-slice the roll into individual pinwheels. The rolls stay circular, and the dough seems to puff a little better.
If you are so determined, you can still make the big log. I promise I won't come into your kitchen to check.
Print
Gluten Free Pastry Dough and Deli Roll
Author:

Prep Time:

60 minutes

Chill Time:

24 hours

Cook Time:

30 minutes

Total Time:

25.5 hours

Yield:

18

servings

1

x

Category:

Dough

Method:

Food Processor

Cuisine:

Gluten Free

Diet:

Kosher
---
Description
Gluten Free Pastry Dough and Deli Roll are made using a quick pastry dough method. Gluten Free Pastry Dough is super similar to actual puff pastry, and is delicious when rolled into a Gluten Free Deli Roll. Your family and friends won't be able to tell it's gluten free. It's. That. Good.
---
For the Gluten Free Pastry Dough
For the Deli Roll
1/2

cup

mustard of choice

1/2

pound

bologna or salami, sliced

1/2

pound

of roasted turkey breast, sliced

2

large eggs (for egg wash)
everything bagel seasoning, optional
additional mustard for dipping.
---
Instructions
For the Gluten Free Pastry Dough
From https://www.marthastewart.com/319099/food-processor-quick-puff-pastry
Cut 1 cup (2 sticks) butter into 1/4-inch cubes. Place in an even layer on a plate and transfer to refrigerator to chill.
Place flour and salt in the bowl of a food processor and pulse to combine. Cut remaining 1/4 cup (1/2 stick) butter into thin slices and add to food processor; pulse to combine. Add 1 cup chilled butter; pulse 3 times, 1 second each pulse. Add half of the water and pulse once; add remaining water and pulse twice. Dough will not form a ball.
Remove blade from processor by lifting up with the handle. Scrape dough from bowl onto a lightly floured work surface. Lightly flour dough and, using your hands, squeeze and shape dough into a cylinder. Press down to flatten into a rectangle.
Starting at the narrow end furthest away from you, use a rolling pin to press the dough firmly in parallel strokes close to one another. If there are sticky pieces of butter on the surface, cover with a large pinch of flour and press with the rolling pin to combine. Clean off the rolling pin as you go to make sure nothing sticks to the dough. Continue pressing with the rolling pin, working towards the narrow end closest to you.
Roll dough into a 10-by 20-inch rectangle. Fold the 10-inch ends over the middle (like a letter) to make three layers. Position one of the (about) 6-inch ends to face you and roll up dough like a jelly roll. Place dough on a lightly floured work surface, seam-side down. Sprinkle top of dough lightly with flour and press down using your hand to form a rectangle.
Wrap dough in plastic wrap and transfer to refrigerator for at least 3 hours and up to 3 days before using.
For the Gluten Free Deli Roll
Cover a large baking sheet (possibly two) with aluminum foil. Spray with non-stick spray. Set aside.
Preheat oven to 400°F bake or 375°F Convection.
Sprinkle a healthy amount of flour on a large pastry board.
Unwrap the Gluten Free Pastry Dough and place on the flour. Sprinkle additional flour over the pastry square.
Carefully roll out the dough into a large 10×14 inch rectangle, adding additional flour on top as necessary. Don't worry if the dough is a little longer.
Mark around an inch to inch and a half along the long edge of one side – the "safety inch". This mark is to prevent extra filling from spilling out of the rolls.
Evenly spread the mustard over the dough avoiding the "safety inch".
Lay the salami/bologna over the mustard, then cover with the turkey.
Carefully roll the dough from the long side opposite the "safety inch". If the dough sticks to the surface, use a very sharp knife to ease it off of the board.
Roll the dough into a large log, sealing/pinching to seal.
Using a very sharp knife, carefully cut 1-inch slices of the log. Lay each slice on the prepared baking sheet(s).
In a large measuring cup, whisk the eggs to make an egg wash.
Brush the rolls with the egg wash completely covering the rolls.
Sprinkle with everything bagel seasoning if desired.
Place in the oven and bake for 30 minutes until golden brown and puffed.
Serve with additional mustard for dipping.
This deli roll is excellent hot or cold. If reheating, make sure to reheat uncovered.
---
---
Notes
I use Bob's Red Mill 1:1 blue bag flour. You can also use traditional glutenous flour if you're not a GFE (Gluten Free Eater).
Make sure the water is super cold.
You can top the rolls with sesame seeds, dried onion, or your favorite savory topping, or leave the seasoning off all together. I made both and they're equally fabulous.
Make sure to use stick plant based butter. Tubs contain too much moisture for this recipe.
I try to refrigerate the dough at least overnight. I find that it works best that way.
Nutrition
Serving Size:
Calories:

182

Sugar:

0.4 g

Sodium:

251.8 mg

Fat:

14.4 g

Saturated Fat:

5.6 g

Carbohydrates:

2.2 g

Fiber:

0.4 g

Protein:

1.8 g

Cholesterol:

0 mg
Keywords: Gluten Free Pastry Dough, Gluten Free Dough, Gluten Free Deli Roll, Dairy Free, Deli Roll, Kosher
Recipe Card powered by
View this post on Instagram


More Marvelous Rosh Hashanah Mains
Sign up for the Epic Gluten Free Challah Class
Learn how to make Gluten Free Challah Dough, braid, mold and make challah birds! I'll give you additional tips about making gluten free challah along with recommendations for the best tools and ingredients to use.
Click here to register or click on the image below.
CHECK OUT THE KOSHER EVERYDAY AMAZON INFLUENCER STOREFRONT!
I'm excited to announce the launch of my brand, spankin' new, Amazon Influencer storefront. The purpose of this store is to share with you all of my favorite tools, ingredients and accessories that I use on Kosher Everyday. If there's something you'd like to see please let me know and I'll make sure to add it. I'm updating the storefront all the time.
You can find all the cool serving pieces that were shown above as well as other fabulous pieces in my Decorative Serving and Kitchen Items section.
I'd love to hear what you think!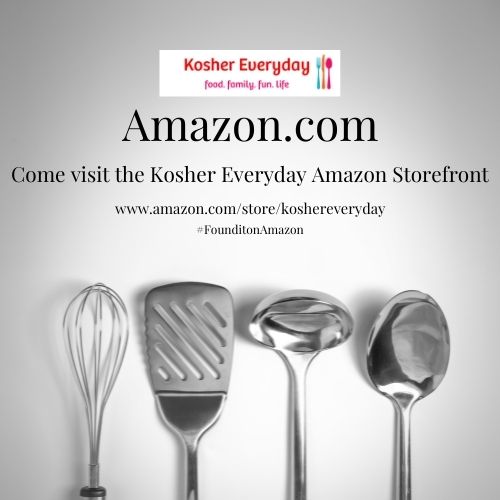 FOLLOW ME!
Don't forget to follow Kosher Everyday on Instagram @koshereveryday! and on Facebook You don't want to miss all the fun and interesting posts and reels that can be found nowhere else!
You can find reels showing how to make most of my recipes on Instagram!
Also, make sure to tag @koshereveryday when you make Kosher Everyday recipes! I LOVE to see your creations!!!
Please note that this post contains affiliate links. Thanks for your ongoing support!
As a final gift to you, I found this .gif when I was looking for something else and had to share it with you. It's just insane.
You're welcome!