Overnight Brisket
Every time I go to the butcher, make a roast, pressure cook meat or cook a brisket, I learn more and more about how to best prepare meat. One Shabbat a few weeks ago, during my first run of the Overnight Brisket sauce testing, I was rushing to make a frozen brisket that was conveniently in my freezer waiting to be cooked. I plugged my trusty oven thermometer into the beast and waited until it hit 145°F. It was a tough disaster that was barely edible. I learned that it's really important to cook brisket low and slow, and so…Overnight Brisket was created.
It Started with a Pastrami
Many years ago, I was in hometown Romanian Kosher buying meat for Passover. I ran into my friend Esti, who told me about Overnight Pastrami. Basically, you buy a whole Romanian pastrami (OMG! My mouth is watering just thinking about it), wrap it tightly, and bake it overnight at a very low temperature.
It was like butter I tell you. Butter.
I make one nearly every Holiday now.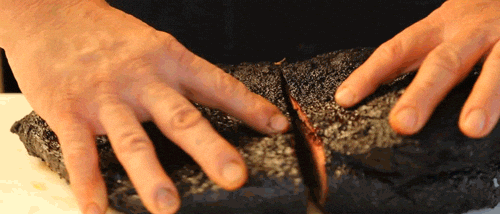 Next Step: Overnight Brisket
I get a bunch of requests for brisket recipes from my readers and friends this time of year every year. Brisket is a Seder/Holiday staple, and a big brisket can feed a lot of people.
Keeping in mind my Brisket Disaster of 2022, I decided to make a new and better brisket based upon the Overnight Pastrami premise.
The Sauce
Part of what makes a brisket taste so awesome is an awesome sauce.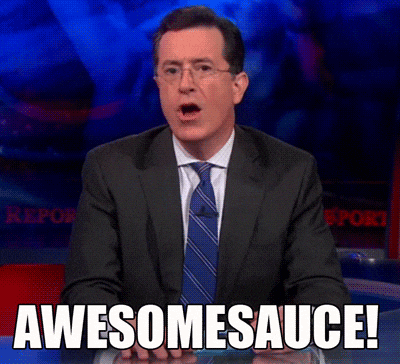 I went to the store and started looking at the ingredients in my favorite sauces. I find that's one of the best places to start when developing a recipe. I like this method because it's a framework – use tomato paste, onion, garlic etc. but I get to decide how much of which ingredients. My second step is looking online for best practices. Finally I take all that information and compile it into what I know.
The process works.
I've been told I'm the Queen of Process Improvements.
Trust the Queen.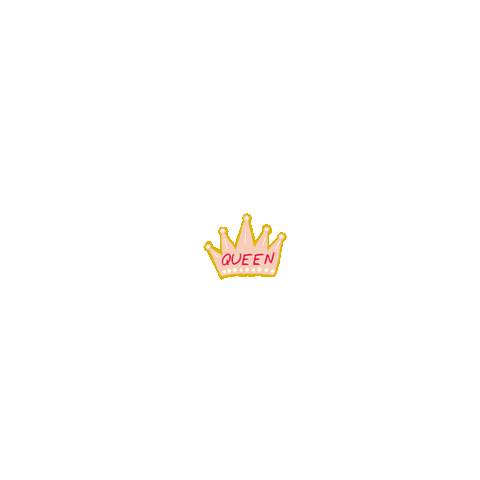 The rest of the Overnight Brisket stuff (besides the meat)
Every time I go into Romanian and talk to Rich, he tells me to put mushrooms under the roasts for the best flavor.
Every. Single. Time.
So I did.
I sliced up a boatload of Cremini/Baby Bella mushrooms and made a bed for the meat to rest upon.
I also added a bunch of sliced green onions. You can use sliced sweet onions. Onions don't agree with me so I use green ones. Up to you.
Remember, you are the Executive Chef in Your Kitchen!
Most important is THE MEAT!
Yes, the quality of the meat does matter. When making a really important meal, like a Passover Seder, the meat must be great quality. In the past I've bought my best meat locally at Romanian Kosher. Their meat is always outstanding. What can I say I'm a Chicago Girl at heart and love my Chicago Romanian Kosher. We shopped there when I was a little girl, and I still do. They always give me amazing advice and I always really appreciate it.
Recently, I saw some posts on Facebook and received numerous emails from different sources about a brand, spankin' new, very high quality, Kosher meat source called Prairie Street Prime. I was curious. Would there really be such a big difference in how the Prairie Street Prime beef tasted in comparison to what I usually bought?
I contacted the company and they sent me two briskets (plus a meat thermometer and trivet). One larger and one small. In exchange, I posted the opening of the package on Instagram, am baking the larger of the two briskets as I write this post and will let you know how it turns out.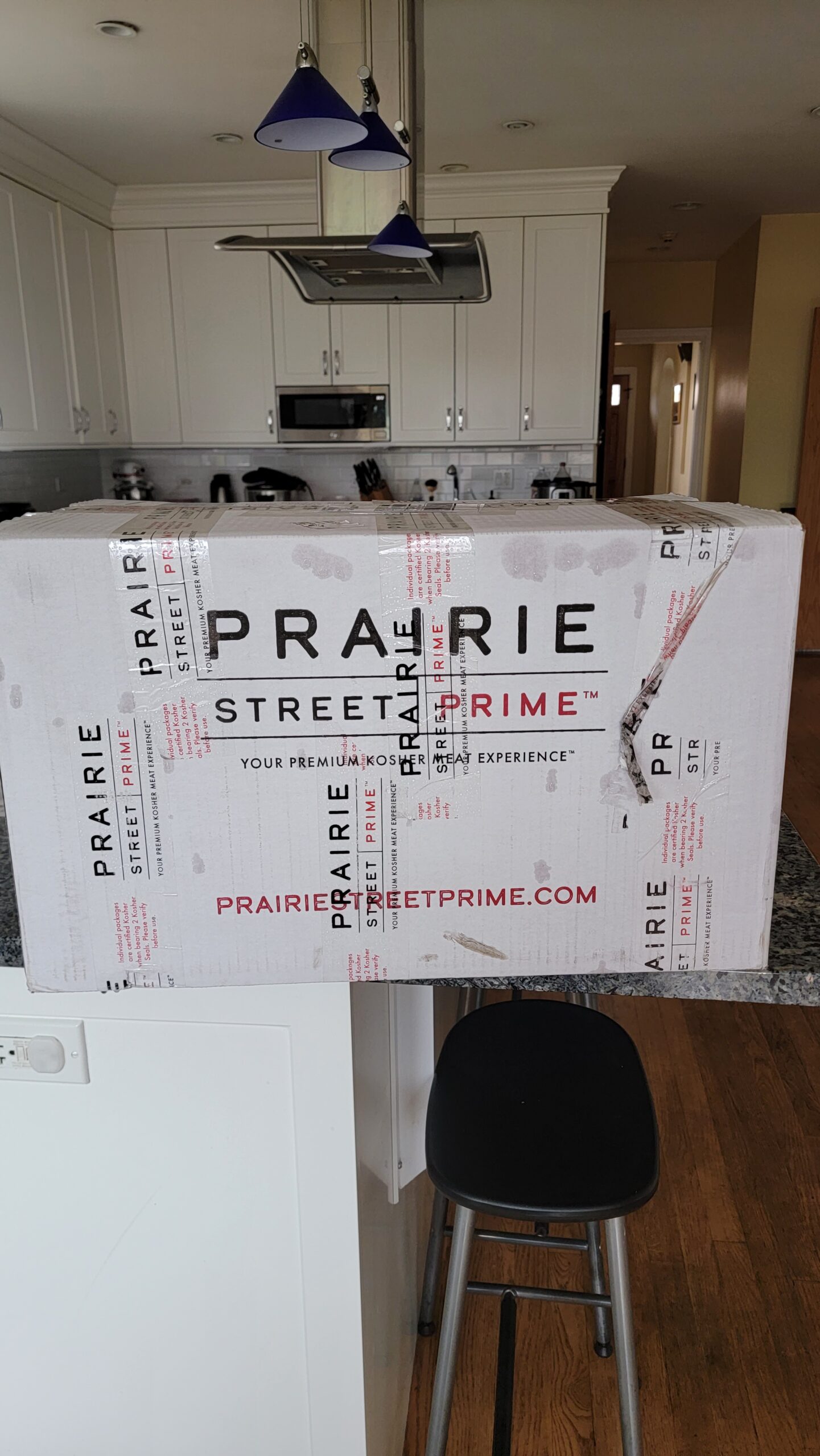 This is how it all arrived.
I will tell you this. The meat is gorgeous. The color, the thickness, the marbling are all on the outstanding side. I'm impressed.
I asked for 2nd cut because when making an Overnight Brisket, I wanted there to be a little more fat to keep the Brisket moist. Here is what the Prairie Street Prime brisket looked like before I covered it in sauce and put it in the oven.
Here's the Overnight Brisket Recipe
I spoke to the Experts at Prairie Street Prime and here is exactly what they said (copied directly from the email):
1. 90 min/ pound of meat is about 7.5 hours for a 5lb slab.
You should weigh it after it is defrosted then calculate the weight times 90 mins (that's the least amount of time). So if it is a 5lb piece, you would check it at 7.5 hours for doneness… if you think it needs more time, then you can adjust from there.
2. I do recommend defrosting the meat fully in the refrigerator before preparing/cooking it.
Our brisket is laced with beautiful fat so I do not worry about it drying out.
So…there you have it! Directly from the source. I found that even if you have a small brisket, at the low temperature it will still be fine. A bigger brisket will deliver the best results.
Print
Overnight Brisket
Author:

Prep Time:

30 minutes

Cook Time:

8 hours

Total Time:

8 hours 30 minutes

Yield:

1

brisket

1

x

Category:

Meat

Method:

Baking

Cuisine:

Gluten Free

Diet:

Kosher
---
Description
Overnight Brisket is tender, succulent, mushroomy, and super easy to make. Overnight Brisket is cooked tightly wrapped, at a low temperature overnight. The result is out of this world! Make sure to use a 2nd cut brisket for best results.
This recipe is for a 2-3 pound brisket. For a larger brisket simply double the recipe without changing the time.
---
For the Brisket
oil for greasing the pan

1

(2-3 pound) 2nd cut brisket

1

pound

cremini/baby bella mushrooms, sliced

1

bunch green onions or

1

large sweet onion, sliced
For the Sauce
1

(6-ounce) can tomato paste

2 tablespoons

light brown sugar

1 tablespoon

paprika

1 teaspoon

freshly ground black pepper

1/2 teaspoon

salt

1

cup

dry red wine
---
Instructions
For the Brisket
Preheat oven to 200°F.
Grease a large roasting pan. Spread the mushrooms and onions evenly over the bottom of the pan.
Place the brisket on top of the mushrooms and onions. Set aside.
For the Sauce
In a medium bowl whisk together the tomato paste, light brown sugar, paprika, black pepper, salt and wine. Blend until smooth.
Evenly pour the sauce over the brisket.
To Finish
Tightly double wrap the pan in aluminum foil.
Place the pan in the oven and bake for 7-9 hours.
Remove the brisket from the oven and let it rest for at least 15 minutes before slicing.
Slice the brisket against the grain and return to the pan juices.
Serve immediately covered in pan juices and mushrooms/onions.
You can also refrigerate the brisket for up to 2 days. Reheat at 250 for 30 minutes.
---
---
Keywords: Brisket, Overnight Brisket, Jewish Holiday, Jewish Recipe, Passover, Pesach, Non-Gebroks
Recipe Card powered by
Here's how I made Overnight Brisket on Instagram
View this post on Instagram
Here's a link to more Passover Recipes!
Make Sure to check out my "I Can't Believe They're Passover Bagels"!!
PASSOVER IDEA LIST ON AMAZON
I also put a Passover Idea List on Amazon.
These are item's I recommend to help make your Passover even more wonderful.
FOLLOW ME!
Don't forget to follow Kosher Everyday on Instagram @koshereveryday! and on Facebook You don't want to miss all the fun and interesting posts and reels that can be found nowhere else!
You can find reels showing how to make most of my recipes on Instagram!
Also, make sure to tag @koshereveryday when you make Kosher Everyday recipes! I LOVE to see your creations!!!
Please note that this post contains affiliate links. Thanks for your ongoing support!