For the past 2 years I haven't baked. Not even for Shabbat. Ok…I did bake for Dear Son's & Dear Daughter In Law's L'Chaim and Uf Ruf, but that was the exception. A huge exception.
I was SO burned out from baking until 4:30 AM, and then coming to bed sobbing from exhaustion, that I completely stopped baking. Not even for Shabbat. At all. My Dear Girls luckily picked up the slack and started doing an excellent job of baking desserts for Shabbat, but guests would stare in shock at the lack of "Dessert Appetizers" at the end of the meal. No cake pops. No Devil Dogs. No fancy pastries…at all. They were pretty freaked out. I was very, very happy. I really needed a break!!
My personal trial
About a month ago, Baker's Choice NY posted a call for entries for their Purim Baking Contest. I was intrigued. After so long away from baking and anything related to it…did I still have the skills???
I decided to go to my local grocery stores and buy whatever Baker's Choice products interested me. I spent some time planning out my strategy (I have always and will always be an Engineer at heart!). Then I got to work.
The WINNER!
In the end I set up my kitchen as a display and took a LOT of pictures of what I had done. I was pretty proud of what I had accomplished – regardless of the outcome of the contest. I had overcome my severe burnout (no I'm not going to sell pastries – sorry) and was able to still make a fairly respectable showing. I told Dear Husband "Not sure what will happen. I'm sure there are outstanding bakers out there, but whatever happens I'm proud of what I did." True Story.
You already know the ending….I WON!!!! HOORAY!! I guess the moral of the story is
"Burnout isn't good for pastries and you can make a lot of stuff using Baker's Choice products."
Drop the Mike.
Here are pictures of what I sent in.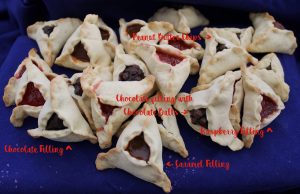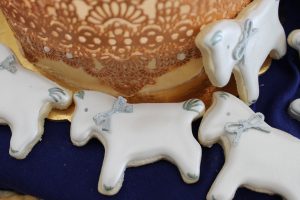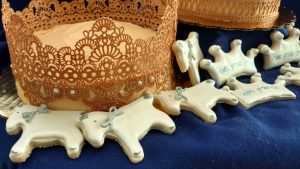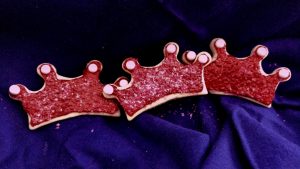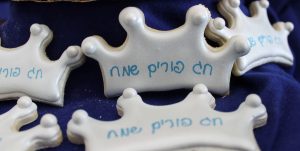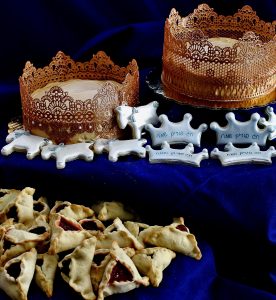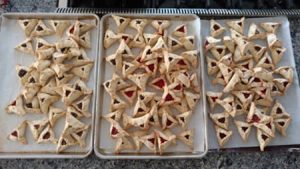 So thank you to Baker's Choice NY for giving me this opportunity. I really appreciate it!
Happy Purim!!!