There's something about really old cookbooks. A sense of history, tradition, and continuity. A very old cookbook represents both complexity and simplicity. How is that possible?? The cooks of the past had no fancy tools or gadgets, no powerful food processor or high speed mixer. To create something fabulous often required complex skills- great competency with a knife, tremendous proficiency at whipping anything by hand. And yet, the ingredients themselves were often simple. Vanilla. Flour. Eggs. Yeast. Butter. The creativity involved in combining simple ingredients defined the skill of the chef. I find that old cookbooks make me feel a sense of awe.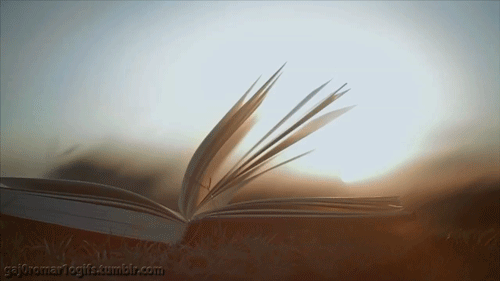 I used to have an amazing old cookbook collection. The operative words are "used to". One Passover we had to move all my cookbooks down to the basement to make room for our Passover paraphernalia. WARNING: If you are afraid of calamities and tragedies…don't read any further.
That year we had a lot of rain and the basement flooded. While I was able to save a few of my favorite books, most were completely destroyed. Sad day. Very sad day.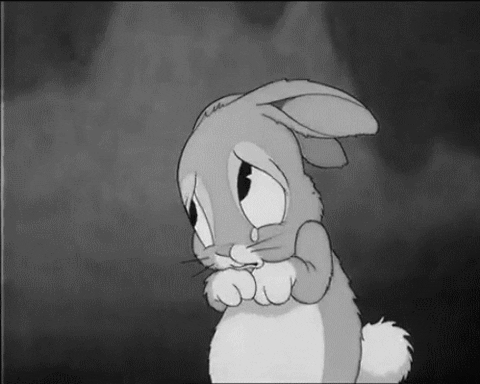 Since then, I've been trying to rebuild my library. One of the most amazing cookbooks that I've added was my Mother's (KIH) favorite that she used when she was a young mother and in the years following. When I was asking her about some of the traditional recipes that she and my grandmother used to make, I was surprised that she referred to that book. I thought many of them were originally handed down from my grandmother (a"h), who was purported to be an excellent baker and cook. I went online to find my own copy of "Jewish Cookery" by Leah W. Leonard**. Originally published in 1949, the copy I received was slightly different from my mother's. It may have been a different printing edition. The book is fascinating. There are historical accounts and explanations of the origins of many of the recipes. One of the recipes in particular, Gefilte Fish, gives a detailed description of where the term "Gefilte" comes from (I already knew because my Mom told me…but that's beside the point isn't it). My mother and grandmother had taken this recipe, transcribed it onto an index card and modified it to their taste. Before Rosh Hashanah, they used to chop the fish with a "fish chopper" in something which was basically a hollowed out tree made into a long bowl. Really. They also used to make farfel in it from scratch. (Mom says "Farfel is round so you have to have it on Rosh Hashanah.")
Right before Rosh Hashanah last year was my first attempt at making "Bubbies Gefilte Fish", and to say it was not successful would be an understatement. While I had extremely good intentions, I didn't purchase the perfect fish, and didn't sufficiently season the recipe. It was a hard lesson to experience – especially when the result didn't get the rave reviews I was hoping for. Then again, in my defense I really don't know where to get the "sucker fish" that my mother insists must be one of the fish (she also claims that it's cheap!).
This year I was more optimistic. I worked with my local fish expert and did some online research, to try to get the correct combination of fish for the recipe. I in addition to my regular fish store, I also called Robert's Fish Market – a Kosher fish market that has been around forever and is known for high quality fish. I asked if they had "sucker" and the guy basically laughed his head off, and said "No, but it's a really cheap fish" (no kidding!). I then asked why no one sells it anymore. His response – "It's a really cheap fish"! (I don't make this stuff up. Really.) In the end I ended up ordering enough fish for a double recipe. If you're going to do it do it big. I ordered 2 ½ pounds of whitefish, 2 ½ pounds of pike, and 1 pound of carp. I also asked for the bones for the fish stock. When asked if I wanted the fish heads (EWW!!) I initially said no, but then I thought it would be super cool to actually have my own real fish heads on the Rosh Hashanah table this year (as opposed to a fish head in a vacuum sealed package). Then he asked if I wanted the eyes taken out!!! (EWW!!) I said whatever you think – it was too much to deal with at this point. He said he would take the eyes out because quote: "You want to look at the fish, you don't want the fish looking at you".
AAAAAAAAAAAAAAAAAAAAAAAAAAAAAAAAAAAAAAAAAAAAA!!!!! In the end the "eye's" have it – they are out!
Because we really haven't talked enough about "sucker fish", here's an fascinating factoid. It turns out that the buffalo fish is in the same genera as the sucker. Who knew?
Fishgate update: It turns out that when I was supposed to pick up the fish, there was absolutely no carp. Even though I had ordered carp. No. Carp. Being the completely chill person that I am (HA!!!) I calmly asked for a suggestion for a replacement. I ended up getting 1 pound of ground trout. Since I really didn't know the difference it was all good. Really. All good.
Print
Bubbie Gefilte Fish
Author:

Prep Time:

30

Cook Time:

120

Total Time:

2 hours 30 minutes

Yield:

2

0

1

x
---
Description
Growing up my Mother (kih) and Bubbie (a"h) used to make this fish every year from scratch. I've updated it a little from their recipe. It's important to season to taste!
---
3

pounds fish, ground (any firm-fleshed fish, whitefish, pike, carp/trout), reserve the bones

2

medium sweet onions, quartered

3

carrots, cut into

2

" pieces

1 teaspoon

black pepper

2 teaspoons

kosher salt

1/2 teaspoon

sugar

2 tablespoons

matzo meal (regular or glu

ten

free)

2

eggs, lightly beaten

1/2 cup

ice water
FOR THE STOCK

1 teaspoon

kosher salt (to taste)

1 teaspoon

black pepper

1/2 cup

sugar (optional)

3

large carrots cut into

1/4

inch discs

1

large onion, cut into

four

ths
reserved fish bones

3 quarts

water
additional salt and pepper to taste
---
Instructions
FOR THE STOCK
Place the bones in mesh bags (to avoid having any bones in the fish).
In a large stock pot, add the water, fish bones, salt, pepper, sugar, carrots, and onion. Bring the water to a boil and then reduce to simmer. Continue to simmer while preparing the fish.
FOR THE FISH
Place the fish in a large bowl.
Grind the onions in a food processor until coarsely ground. Add the onions to the fish. Without cleaning the processor bowl, grind the carrots until coarsely ground. Add to the fish and onions.
Mix in the black pepper, salt, sugar, matzo meal and eggs. If the mixture seems dry, add up to 1/2 cup ice water. Mix until thoroughly combined.
Using a large ice cream scoop, scoop out fish mixture then shape into "football" shaped fish portions. Place each piece of shaped fish into the prepared stock.
Bring the fish to a boil, then immediately reduce heat to low. Lightly cover the pot, leaving a steam vent. Cook the fish for 1 1/2 hours, then taste a cooked piece to determine if additional seasoning is required in the stock. Add necessary seasoning, then cook fish for an additional 1/2 hour.
Remove fish, carrots and onions from the stock, and place in a large container or aluminum pans. Continue to simmer the stock until it is reduced by half. Pour the remaining stock over the fish.
Allow the fish to cool, then refrigerate for at least 24 hours.
Serve the chilled fish garnished with lettuce and fish carrots.
---
Notes
Gefilte Fish in German/Yiddish means "filled fish" or stuffed fish. The fish flesh and bones used to be removed from the fish, leaving the outer "skin" of the fish. Once the fish was chopped with additional ingredients, the fish skin was re-stuffed with the chopped fish. Gefilte. Fish. It was then placed in the a deep pot with vegetables & water, and cooked with the removed head and bones. Yup. The fish head. Yum!
Recipe Card powered by
In the end the new gefilte fish was considered a success! Dear Youngest Daughters high praise was "It's way better than last years!". High praise indeed. I feel very fulfilled.
Have a happy and healthy New Year! Shana Tova from me and my entire family!!
Please leave comments letting me know what your favorite Rosh Hashanah dishes were this year!!!
**Here is an interesting review of Jewish Cookery, originally published on May 1, 1950, when the book was $3.00. The review can now be found on the Commentary website. According to Agnes McCrea Davis, the author of the review: "All in all, Jewish Cookery is a book Brillat-Savarin would not have scorned." Fabulous. Here is a link to the review: Jewish Cookery by Leah W. Leonard: Cookery Without Frippery It's a "must-read".
And Now the Fish "Tale"…
Bubbie would be proud!