When you think of "traditional" Thanksgiving dinner what are the top foods that come to mind?
Turkey (duh)

Stuffing

Cranberry sauce

GREEN BEAN CASSEROLE
I'll talk about the top three later but for now we're going to focus specifically on the ubiquitous Green Bean Casserole.
According to History.com:
"A home economist named Dorcas Reilly worked at the Campbell's kitchen, and in 1955 she successfully devised and tested the infamous green bean casserole recipe. In numerous interviews Reilly gave years later about the invention of the casserole, she professed to not remember exactly how she came up with that specific dish. Campbell's Cream of Mushroom variety had been around since 1934. It was widely used as casserole filler in the Midwest, popping up in enough Minnesotan hotdish recipes that it was sometimes referred to as "Lutheran binder." But no one thought to add frozen green beans to the mix until Reilly came along. The fried onions on top were an easy way to add texture and brighten the color of a grey-green dish, and to add a certain festive touch to the proceedings."
I bet you did not know that.
The recipe developed by Dorcas Reilly might be a staple in most US households, however in a Kosher-keeping Jewish home, Kosher dietary restrictions prevent the eating of non-Kosher Campbells Cream of Mushroom soup. Kosher consuming Thanksgiving celebrants, for decades, have been forced to enjoy the Thanksgiving classic by putting their faces up to their televisions during visually enticing Campbell Cream of Mushroom Soup holiday advertisements.
While some enterprising Kosher cooks have been able to come up with creative ways to create a reasonable facsimile of the original, especially since the mouth watering French Fried Onions are currently certified Kosher Pareve, there is still a group that is left starving for Traditional Green Bean Casserole every Thanksgiving.
The GFE's (Gluten Free Eaters).
The poor GFE's. Forced to settle for those sad, plain, uninspired green beans. Every Thanksgiving, they eye with envy the delectable green beans that everyone else is eating .
No more, I say.
NO MORE!
Here's a step by step recipe for Traditional Green Bean Casserole from Scratch – for the GFE's.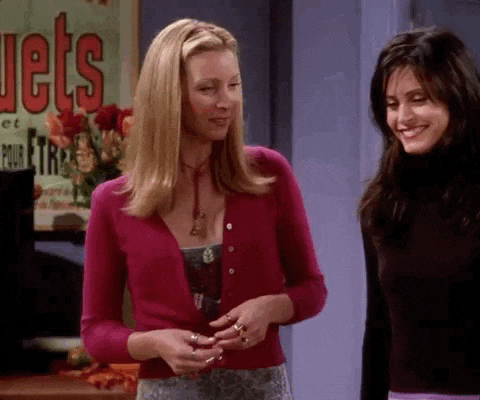 Considering that most of us consider Thanksgiving dinner about as difficult to make as a regular Shabbat dinner, this should be a breeze.
Yes, that was a little snark. Sorry.
I developed the recipe by conglomerating a bunch of recipes from other food developers. I am officially giving credit to them here along with links to their original recipes. As this is a developed recipe that combines a bunch of recipes, I'll post the final recipe below as well.
For the Gluten Free French Fried Onions:
Onion Strings – The Pioneer Woman
The Ultimate Crispy Baked Homemade Onion Rings – Cooks with Cocktails
For the Dairy Free Cream of Mushroom Sauce
Homemade Gluten Free Dairy Free Cream of Mushroom Soup – Kristi, Once a Month Meals
Easy Mushroom Gravy Recipe – Natasha's Kitchen
Thanks so much to these posters for all their hard work!!!
Here are the recipes I developed:
Print
French Fried Onions (Gluten Free)
---
Description
No need to drool over the glutenous French Fried Onions any longer. These crispy morsels are simple to make and as good as the originals.
---
1

large Vidalia (or sweet) onion, peeled and cut in half

2 cups

almond/soy milk

2 tablespoons

white vinegar

1 1/2 cups

flour (glu

ten

free

one

to one)

1 teaspoon

kosher salt

1/4

teaspoon cayenne pepper
peanut or canola oil for frying, 1/2 way up the sides of the dutch oven
---
Instructions
Line a baking sheet with paper towels. Place a cooling rack over the baking sheet. Set aside.
Using a sharp knife or mandolin, thinly cut the onion into 1/4-inch strips. Place into a medium sized bowl.
In a large measuring cup, combine the almond milk and the white vinegar. Allow to rest for a minute until the liquid begins to curdle. Pour over the onions, stir to coat.
Cover the bowl with a lid or plastic wrap. Allow the onions to rest for at least an hour.
In a shallow casserole dish, whisk together the flour, salt and cayenne pepper. Set aside.
AFTER AN HOUR
In a shallow casserole dish, combine the flour, salt, and cayenne pepper. Set aside.
Place the oil in a large dutch oven Clip a candy thermometer to the side of the pot. Heat the oil to 350 degrees F over medium heat.
Working with around a cup of onions at a time, remove the onions from the liquid shaking off extra liquid.
Place the onions in the flour mixture and toss to coat.
Shake off the excess flour and carefully drop into the hot oil. Use a heat resistant spoon or spatula to separate the onions.
Fry until golden brown, then place the fried onions on the prepared cooling rack. Allow the onions to cool completely.
Store in an airtight container for up to one week.
---
Notes
I tried a variety of different flour blends. The other blend that worked quite well was a mixture of 1 cup flour combined with 1/2 cup arrowroot flour. Using plain potato starch was acceptable, but not great.
If you have a very large onion, increase the flour to 2 cups.
I used peanut oil. You can use another oil like avocado or canola if you prefer.
The Pioneer Woman made onion strings. I actually preferred them a little thicker than that and found they came out closer to the more traditional variety.
Recipe Card powered by
Print
Traditional Green Bean Casserole From Scratch – GF, Dairy Free
---
Description
This recipe takes the traditional non-Kosher version of the Thanksgiving classic, and turns it into an amazing, updated, new Thanksgiving must-have for Kosher and Gluten Free eaters alike!
---
FOR THE GREEN BEANS

2

pounds fresh green beans, tips removed

2 tablespoons

canola/avocado oil

2

gloves fresh garlic, finely chopped

1

large sweet onion, finely chopped

8 ounces

Baby Bella/Crimini mushrooms, diced
FOR THE SAUCE

4 tablespoons

dairy-free margarine

1/4 cup

all purpose flour (can be Glu

ten

Free)

1/2 cup

vegetable stock

1 cup

almond/soy milk

1 teaspoon

kosher salt

1/2 teaspoon

freshly ground black pepper
TO FINISH
nonstick vegetable spray
French Fried Onions
---
Instructions
Spray a 9×13-inch casserole with nonstick vegetable spray. Set aside.
Preheat oven to 350 degrees F.
Fill a large stock pot around 2/3 full with water. Bring to a boil.
Fill a very large bowl 1/2 filled with ice water. Set aside.
Submerge the green beans in the boiling water. Cook for 2-3 minutes until bright green. Immediately transfer the green beans to the ice water bath. You can do this step in batches if your pot is not large enough to accommodate all the green beans in one batch.
Once the green beans are completely cooled, thoroughly drain and return to the bowl.
Heat the oil n a large skillet (10 to 12-inches). Add the garlic and onion and sauté until the onion is slightly caramelized.
Add the mushrooms to the skillet and sauté until the mushrooms are soft.
Transfer the mushroom mixture to the bowl with the green beans. Toss to evenly coat the green beans.
FOR THE SAUCE
In a large measuring cup, combine the stock and almond milk. Set aside.
In the same skillet that was used for the mushroom mixture, melt the margarine over low heat.
Add the flour all at once, whisking constantly, until the mixture is dry.
Slowly, whisking constantly, pour the liquid into the skillet. Whisk to remove any lumps and cook until the mixture is thickened.
Off the heat and whisk in the salt and pepper.
Pour the sauce over the green beans. Stir to combine.
TO FINISH
Place the green beans in the prepared casserole. Top with French Fried Onions.
Bake for 30 minutes until the onions are crisp and the green bean mixture is bubbling.
Serve hot.
---
Notes
Be sure to make extra green beans for people to "shnuker" while preparing your meal!
While the original recipe is always the best, I'm including some tips to make prep even faster.
TIME SAVING TIPS
You can use frozen, defrosted green beans for this recipe as well. You can even use the cut up variety.
There are non-dairy cream of mushroom soups available in grocery stores such as Tabatchnick and Imagine brands. I've used them for this recipe in the past. The Tabatchnick one is probably the best of the options.
If you can find them, you can use store bought French Fried Onions. I've found gluten free ones at Aldi.
I used my Hindy Chopper (a.k.a. Vidalia Onion Chopper) to dice the onions and mushrooms.
Recipe Card powered by
Here's a super quick video of how it's done!
Gluten Free Eaters…suffer no longer!!
I just wanted to let you know that you can still order Shabbos Under Pressure in time for Thanksgiving! There are a bunch of recipes that are perfect for the holiday including No Bird Needed Stuffing, Margo's Smokey Red Lentil Soup, Succulent Turkey Breast roast, Apple Pecan Squash with Goji Berries, Pie Pumpkin Pumpkin Pie and Mulled Cranberry Apple Cider. Just to name a few!
I'm sure you're looking for more fabulous recipes for Thanksgiving and Chanukah! Make sure to check out Shabbos Under Pressure, Cooking with Pressure = Pressure Free Cooking on Amazon!! There are tons of hearty, warm, savory and sweet recipes that you can make in the new Instant Pot you're going to buy on Black Friday, get as a Chanukah gift, and that you might already have.
Ok… and I had to include one of my all time favorites: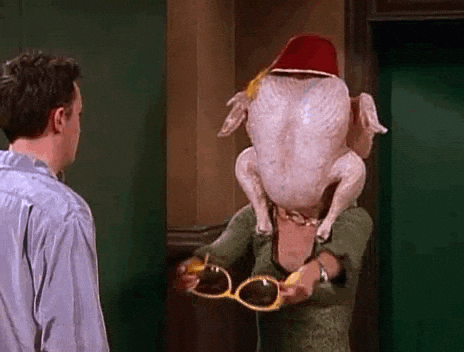 What are YOUR favorite Thanksgiving dishes???!!! I'd love to hear from you!