It's not really a latke.
However, I do believe that these cute little tater tots have been fried before they were packaged and placed right next to their friends, the frozen hash browns, on the frozen potato section shelf.
It all started when I had a brilliant idea. After ordering all the display paraphernalia for my Shabbos Under Pressure Amit Boutique booth, I received a notice that I could get 4 magazines completely free for a year!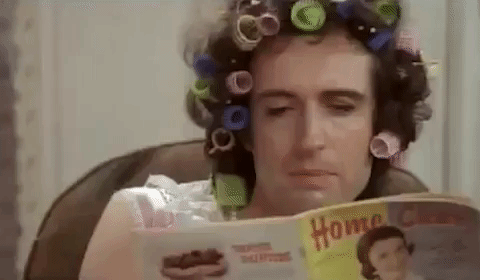 A whole year!
Yes, I had to pay $2 each, and yes…I'm sure at the end of the year they'll hound me to renew. But in the meantime….
The truth is, with everything going on in my life (see previous posts), I've felt a little out of touch.
Reclusive.
I figured that by ordering a few cooking magazines I'd be able to get back in touch with the everyday food trends.
Anyone need a stack of magazines?
I have found it extremely illuminating. I didn't go for the flashy magazines. I went for the ones that you see at the grocery checkout line, that seem to have wholesome, fun, creative, simple, meals that you really want to try.
The first magazine to arrive was Family Circle. It had a gorgeous looking Turkey on the front, and headlines that read:
"Simple One-Dish Meals" all week long
"Easy makeovers: Living Room Looks Any Budget & Style"
"You only do the Bird – Delegate the Rest"
Jackpot! This was exactly the kind of magazine I was looking for. I'm not looking for fancy, necessarily. I want some ideas that speak to all of us.
I found inside this gorgeous recipe for "Potato Puff Casserole" (November 2019, p. 42). My first thoughts were: Beautiful, simple, Chanukah! I didn't really take a hard look at the ingredients or nutrition information. When I did, I saw that it was supposed to serve 8 (HA!) and had 10 eggs. 10.
That's a LOT of eggs.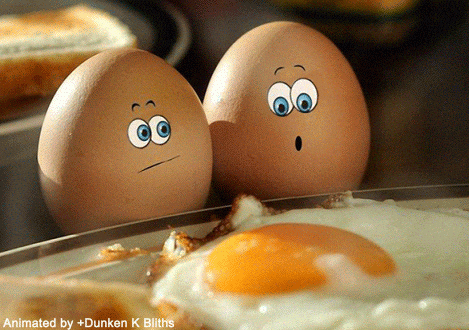 And lots of cheese, and potato puffs (tater tots), which aren't necessarily known for their weight reducing attributes.
PERFECT!
This was exactly the kind of (Chanukah) recipe I was looking for. Something that I could get ideas from but then make my own. And so, I did.
My first version kind of followed the steps shown in the magazine. I used a casserole dish because, quite frankly, all the tater tots and other ingredients wouldn't have fit in any of my skillets. I also significantly cut the eggs. Instead of using smoked Gouda, I used The Cheese Guys regular Gouda and shredded it myself. The first version used a LOT of spinach as well.
By the time it was done, it looked like a spinach topped something resembling a kugel. It tasted like a kugel. Delicious. Kind of spinach topped potato kugel like.
It was an idea for the future, but the finished product didn't even come close to resembling the magazine version. You know how that goes.
The bigger problem was that it was SO delicious that Dear Husband and I ate the whole thing…except for a small slice that I ate for lunch the next day.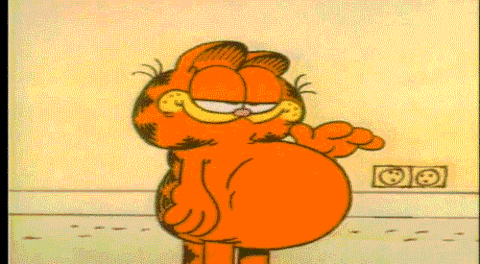 I had to wait a week to try again. I couldn't bring myself to eat half a tater tot kugel again so soon.
This time I used less spinach, placed the spinach mixture on the bottom, and pressed those cute little potato puffs into the spinach mixture.
TA DA!
The potatoes were pretty and browned. It was still cheesy (but not too cheesy) and I felt sort of healthy eating all that spinach as I consumed (again) nearly half the dish.
SO…bottom line…
If you're looking for a fairly simple dish for Chanukah that will feed between 2 and 8, here's just the thing!
Print
---
Description
A crispy, cheesy, spinachy dish that's super simple to make and completely, addictingly delicious!
---
Nonstick Vegetable Spray

4

large eggs, lightly beaten

20 ounces

frozen spinach, defrosted and squeezed dry

8 ounces

shredded Gouda (I used a The Cheese Guy triangle and shredded it)

4

green onions, thinly sliced

1/4 teaspoon

freshly ground black pepper

28 ounce

bag Potato Puffs/Tater Tots, frozen
---
Instructions
Spray a large lasagna or casserole dish with nonstick vegetable spray. Set aside.
Preheat the oven to 425°F.
In a large bowl, combine the eggs, spinach, Gouda, green onions and black pepper. Mix until combined.
Spread the spinach/cheese mixture on the bottom of the prepared lasagna pan.
Press the Tater Tots into the spinach mixture in concentric circles.
Bake for 45 minutes until the Tater Tots are browned and crispy.
Serve hot.
---
Notes
For a more kugel like experience, place the potato puffs in rows under the spinach mixture. Bake as directed.
Recipe Card powered by
Happy Chanukah!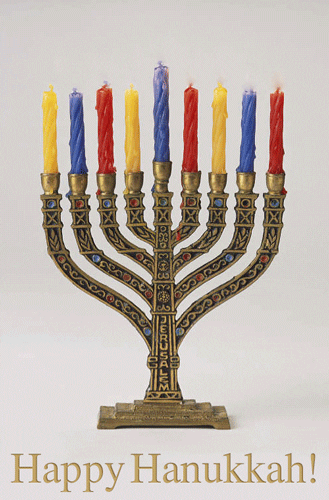 Oh…and don't forget…
PLEASE CLICK THE PICTURE TO ORDER!!! THANKS!!!