It all started with Dear Husband's Extended Family Cruise to Alaska
The middle of June, nearly all of Dear Husband's extended family packed up to go on a huge cruise to Alaska, courtesy of the generosity of Dear Husband's Father (KIH), a.k.a Dear Father-In-Law. We all met in Seattle and boarded the biggest boat I have ever seen. We all were required to take mandatory, visually supervised covid tests within 72 hours of embarking, so with that reassurance we packed up the family and boarded the Royal Caribbean Quantum of the Seas.
I've never been on a cruise before
I consider myself part of the simple folk, and usually plan driving trips to Midwest locations that are within 3-4 hours max of Hometown Chicago. With the exception of our December Snowbird Trips and NY trips I consider myself a reclusive homebody.
It's true.
The thought of a cruise had me very anxious. What do I bring? What do I eat? What do we do on the boat? What do we do off the boat?
It was a lot.
I don't want to seem spoiled, but this was the "trip-of-a-lifetime" and I wanted to make sure that everything was as perfect as it could be.
What I learned about Cruising after all is said and done
Before I tell you all about our cruise experience, here are some things I learned about cruising. Feel free to skip if you're a frequent cruiser or just don't care.
Upgrade to a balcony
Dear FIL treated us to standard rooms but told us that if we wanted to upgrade to a balcony room we'd have to pay the difference. It was the best thing we did. I'm a fairly claustrophobic person, and having the open balcony was a game changer. I was able to also take a ton of amazing pictures from the balcony at any time of day or night.
It just make the whole experience better.
Talk to people who have been on cruises and make friends with the head Chef.
While it's critical to order Kosher food in advance, talk to people who have gone on cruises and find out how they managed. Dear Cousins were a great source of information and gave us a plethora of advice, and making friends with the Head Chef was great advice. The Head Chef is able to accommodate any specific requests you might have and will make sure that the food you get is Kosher.
ASK YOUR PERSONAL POSEK AS TO HOW TO PROCEED.
I'm not going to go into a lot of detail because everyone has their standard of Kashrut. We were fine with having the chef double wrap salmon, vegetables and potatoes – which we ate nearly every night. It was incredible, super fresh, Alaskan Salmon but after a week of salmon at every dinner, we're done with salmon for a little while.
Excursions will make you crazy
Having never gone on a cruise I was super frantic about not wanting to miss anything. The cruise line offers something called excursions, where you pay the cruise line to set up activities in the places you stop.
They're expensive and the cruise line reserves the right to cancel them when they choose.
Which they do. A lot. Especially those that are weather contingent, like kayaking, helicopter riding, boating, and others.
We signed up for two excursions. We didn't want to schedule a lot of expensive tours, especially when we were told we could book some before through other venues or once we disembarked. That was good planning and mostly it worked.
The first was horseback riding in Skagway, Alaska with Dear Husband and Dear Youngest Daughter. It was amazing. Horses are pretty robust and the excursion didn't get canceled as a result.
The second excursion we had booked had something to do with dog sled puppies, and we booked it to do with our grandsons KIH. Sadly they basically chopped off the lower half of the registration list and we were canceled from the excursion – which we were notified of once we got on the ship. Bummer.
The only excursion that I wish I had signed up for what whale watching. While I do have some great whale pics, I would have liked to have seen them closer up and bigger.
When you come to a port it will be insanely crowded
I seriously did not realize that when you come to a port, you are not the only ship to dock. There are usually at least two more giant cruise ships docking at the same time.
It's a LOT of people.
The shops are crowded.
Going through the little towns is like going through your local tourist trap town that's completely packed during tourist season. Imagine Wisconsin Dells at it's peak busy time.
You can spend some time going through the stores and finding some cute little tchotchkes to bring home, but I strongly recommend planning something else to do along with that.
I guarantee not everyone is as careful about covid as you are.
This is the kicker. While everyone on our ship may have been tested for covid before they embarked, there is no guarantee that it won't show up later. Additionally, I don't know what the policies are in other places or on other ships.
IT'S A BIG PROBLEM
I basically missed the last 2 1/2 days of the cruise because I was running 102 degree fever and was crazy sick. I stayed in my room away from everyone, however in the end, nearly everyone from our entire group came down with covid – which we didn't test for until we came home.
Alaska in July is Cold and Wet
Bring an umbrella, warm hat, a rainproof coat and lots of layers. It's gross weather.
Beautiful, but gross.
Here's what we saw in Alaska
The ship
A lot of the time was spent on the ship doing ship type things like walking on the super windy deck, walking around the ship, playing trivia games and doing nothing. It's exactly what you should be doing on a vacation in a beautiful environment to do it.
The ship TV is bad. Be prepared.
There are a lot of interesting things to see in the shops on the boat and there are some activities. If you're a gambler (I am SO NOT a gambler) there is a casino on board.
Sitka, Alaska
The first time we docked was in Sitka, Alaska. Dear Husband committed to babysitting for the Dear Grandchildren and I went with Dear FIL and Dear Aunt Laura through the Sitka National Historic Park and the Raptor Center. We passed by some amazing totem poles, and got a great demo of Bald Eagles at the Raptor Center.
It's also the place that I bought dried salmon jerky with a Kosher Certification. Woot.
Here are some amazing pics.
Skagway, Alaska
In Skagway there are some trails you can take, a train ride where you basically sit in the train and see the scenery, bike tours and horseback riding – as well as other activities that you'd have to look up.
We walked through the town and went horseback riding. It was awesome – I highly recommend it.
Here are some amazing pics.
This is one of my favorite purchases in Skagway. It's a "pooping" bear keychain.
Juneau, Alaska
I think the weather was the absolute worst in Juneau. It was raining and cold, but we were undaunted by the weather. We walked along a trail that has salmon runs when the salmon are there, and warned of bears. We were kind of sad that we didn't see either. We would have liked to have seen a bear from a safe distance.
I had no idea what to expect.
Then we took an fun bus ride to the Mendenhall Glacier and Tongass National Forest.
Tongass National Forest
The Tongass National Forest is the area around the glacier. There are paths and foliage you can see, as well as rocks that were compressed by the glacier and then revealed as the glacier melted. Super cool.
Here are some amazing pics.
The Glaciers are Melting!
We all have heard about global warming and the fact that the glaciers are melting. For me it was kind of an imaginary thing where you know it's bad, but simply can't envision what it means.
I also really had no idea what a glacier actually looked like. Ice? Snow?
No idea.
This was probably the coolest experience of the trip.
The glacier is this amazingly large body of packed ice. It's so packed that it actually looks blue. It takes hundreds of years for layers of glaciers to form. Due to global warming the glaciers are melting at an alarming rate – you can see from the above picture what that means.
Basically, the part you see of the Mendenhall Glacier is just The Tip of the Iceberg! Behind it is a vast area of more glacier. It's breathtakingly astounding.
I took some pictures with a boat for perspective.
Here are some amazing pics.
Walking around Juneau, Alaska
After taking the bus ride back to the Juneau main tourist area, the weather was rainy and cold. I bought some coffee to warm me up and bought some last minute souvenirs, like a whale tail necklace!
And then I got Sick
I just thought I had the flu or something, and stayed in bed until we left the ship. Bummer, but I did get some great shots from bed.
Once we got home the extended family started to talk about how they heard that a lot of people on the ship got covid.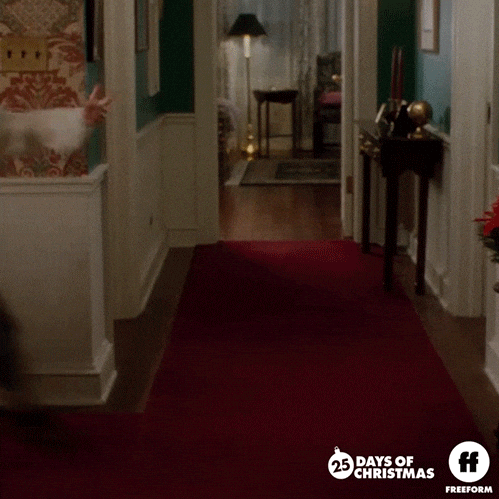 We tested.
We were positive.
I started Paxlovid – which maybe helped maybe it didn't. It didn't hurt.
I've basically been in bed ever since we got back.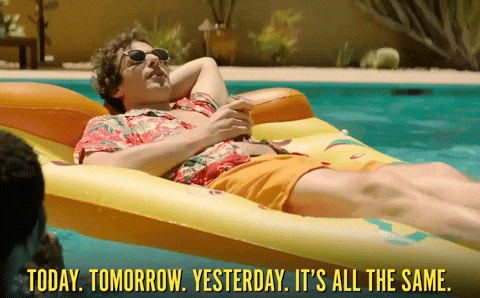 What I learned about Covid
It's the worst.
Everyone can get covid differently. I was blessed to basically get the worst case in our family. We weren't shocked by that, as I tend to get things more readily that others. It's why I'm boosted and vaccinated.
I would like to just make one statement.
I firmly believe that my case would have been so severe without vaccination/boosting that I would have (Chas V'shalom) ended up in the hospital on a ventilator or worse. Before vaccines I personally knew unvaccinated people who died from Covid. Covid is not always completely stopped by the vaccine but it has been medically proven to reduce the magnitude of symptoms and the possibility of catching many strains altogether.
Covid is adapting and constantly changing. Vaccines are not foolproof but in my humble opinion only a fool wouldn't follow medical proof.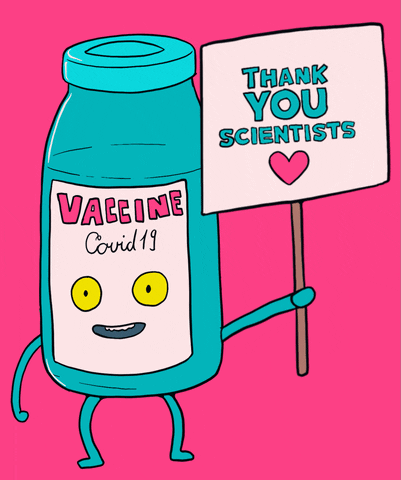 Back to Alaska…
Here are some more awesome pictures from our trip, and a recipe for Salmon Jerky.
Enjoy!
Print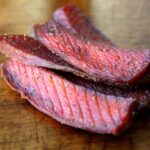 Salmon Jerky
Author:

Prep Time:

30 minutes

Freeze & FridgeTime:

4 hours

Cook Time:

4 hours

Total Time:

8 1/2 hours

Category:

Fish

Method:

Dehydrating

Cuisine:

Gluten Free

Diet:

Kosher
---
Description
Here is a real Alaska Salmon Jerky recipe from Alaskafromscratch.com. You can find the link to the recipe here: https://www.alaskafromscratch.com/2012/03/27/salmon-jerky/
---
1 1/4

pound

side of salmon, skin and pin bones removed

1/2

c

soy sauce

1

T molasses

1

T freshly squeezed lemon juice

2

t freshly ground black pepper

1

t liquid smoke
---
Instructions
Place salmon filets in freezer for 30 minutes (this makes them easier to slice).
Meanwhile, mix soy, molasses, lemon, pepper, and liquid smoke together in a small bowl. Set aside.
Remove salmon from the freezer and slice the salmon in 1/4 inch thick slices length-wise. Then, slice the lengths in 3-4 inch long pieces, depending on the size of your filet.
Place the salmon in a one-gallon zipper bag and pour marinade over salmon. Seal bag and refrigerate 3-4 hours.
Strain salmon well in colander. Pat salmon dry with paper towels. Lay salmon slices on dehydrator trays in rows, making sure pieces are not touching.
Place trays in dehydrator at 145 degrees for 3-4 hours (time will vary depending on your dehydrator; see manufacturers instructions). Salmon jerky is done when salmon is dry and chewy, but not crunchy.
---
---
Notes
I think that the smoke is probably optional.
Keywords: Salmon Jerky, Dehydrated Salmon, kosher, gluten free, dairy free, meat free
Recipe Card powered by
Did you take a trip or cruise to Alaska? Anywhere else? I'd love to hear about your experience!
I'm going to try to update with new recipes starting next week. If there is something you'd like to see please let me know.
At this point taking it a little at a time and doing a lot of resting. I have no choice.
Covid stinks.
CHECK OUT THE KOSHER EVERYDAY AMAZON INFLUENCER STOREFRONT!
I'm excited to announce the launch of my brand, spankin' new, Amazon Influencer storefront. The purpose of this store is to share with you all of my favorite tools, ingredients and accessories that I use on Kosher Everyday. If there's something you'd like to see please let me know and I'll make sure to add it. I'm updating the storefront all the time.
FOLLOW ME!
Don't forget to follow Kosher Everyday on Instagram @koshereveryday! and on Facebook You don't want to miss all the fun and interesting posts and reels that can be found nowhere else!
You can find reels showing how to make most of my recipes on Instagram!
Also, make sure to tag @koshereveryday when you make Kosher Everyday recipes! I LOVE to see your creations!!!
Please note that this post contains affiliate links. Thanks for your ongoing support!