Every year I freak out before Passover. It's not a huge freak out, maybe just a mild panic, or small terror. Dear Husband is a gem, and spends some time calming my nerves and helping me come up with ways to make life easier before and during the holiday. He's very logical at a time when logic hasn't quite caught up with me yet.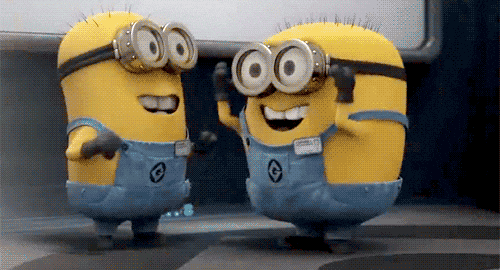 Our family, extended family, "adopted" family, and additional guests have been coming to our Passover Seders for more than 20 years. That's a really long time. We once calculated that we serve over 150 guests over the Passover holiday most years. When we first started hosting (and preparing) the Seder I was determined to make it very special – real porcelain dishes, glass glassware, and silver silverware. I was slightly insane. Why? Because it meant that I (and Dear Husband) were up until 4 am washing the dishes, glassware, and silverware so they would be ready to use for the next meal. We found that we spent more time washing dishes than just about anything else! Not OK. We were in desperate need of a process improvement. Now process improvements are right up my alley, a holdover from my stint in corporate America. I reluctantly agreed/suggested that we switch to disposable plates (gasp!) but they had to be super nice disposable plates that looked like real plates, so they didn't take away from the special beauty of our Seder table. The change transformed our lives – really!!! Although my Dear Mother (KIH) had a lot of trouble throwing such nice disposable plates away, she suddenly acquiesced when we offered for her to wash them.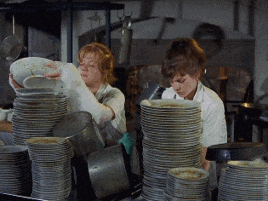 A few weeks ago, at the International Home and Housewares show in my hometown Chicago (YAY!), I came across an incredible display of disposable dinnerware. The display was gorgeous and my first thought was (it really was) "OMG! These would be incredible for Passover. The table would look fabulous and everyone would be completely impressed with my hosting and table setting skills." So…which company was responsible for my fantastic revelation? Sophistiplate.com . Each table display was nicer than the next. I had to actually pick up the plates to make sure that they weren't the dreaded real china. There were so many adorable and elegant styles – including chargers, napkins, dinner plates, appetizer plates, soup bowls and more. The sets were designed to be stacked for super coordinated and elegant place settings. Here are the displays I found at the show:
Awesome, right? They simply took my breath away. When I recovered, and could breathe normally once again, I thought of you, my dear readers! If this display caused the angels to start harmonizing around me, then this might be heaven sent for my dear readers as well. You can buy them in already grouped sets of service for 8 or 10, or single-sized packages. SO convenient. Here are some photos that Sophistiplate sent me. They are inspirational – and if you want to see even more marvelous displays you can go to the actual website, and can order the sets from there as well.
Now please keep in mind, that although this is a sponsored post – I really, really, love this product. You can tell by the number of photos I took at the show and the expedited manner in which I called the rep, Gary, after the show. As an additional bonus, Sophistiplate.com will be offering an 8-serving Sophistiplate set for one lucky reader! Just enter at the end of this post. You can have these awesome place setting for your guests too! For those that want to get additional place settings on the sophistiplate.com website, we have a new coupon code KOSHEREVERYDAY worth 20% off your purchase when purchased through the following link : sophistiplate.com .
I'd love to hear your thoughts and comments after you check out these sets. If you come by my house in Chicago, you'll even get served on them – and that is definitely the best way to make Passover more beautiful and definitely easier! I'd rather spend the holiday with my incredible guests…not my incredible sink full of dishes!!!
And here is the exciting entry form!!!
Thanks to gify.com for the above animation.