Hot Cyber Monday Deals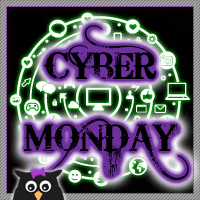 I'm not a huge Cyber Monday shopper – I am a deal sleuth all year long! However…given that I'm happy to share with you my favorite Cyber Monday deals! Happy Shopping!!!!
I'll be adding additional deals as I see them!
(note – the amazon links are affiliate links…thanks!)

Amazon.com
Note: prices are subject to change based upon Amazon's lightening deals.
Nordic Ware Natural Aluminum Commercial Baker's Big Sheet
I'm a huge fan of this type of baking sheet! I have around 10 of them in different genders (pareve, meat, milk) and use them for all my baking, roasting, etc. Nordic Ware is a terrific brand and you save over $8 each pan. $11.51 each and prime.
Colander Collapsible – Green & Grey – Over the Sink Colander with Handles – Folding Strainer for Kitchen 6-quart Capacity – By Comfify
I have this in green and love the fact that it's dishwasher safe and collapsible for easy storage. I kind of want it in every color! $11
Inflame Butane Cooking Torch with Fuel Gauge for Home and Culinary Chefs. Blowtorch for Soldering, Brazing, Jewelry Making, Crafts, and FREE Creme Brulee Recipe Included!
Because everyone needs a blow torch! $14.39
Kitchen Active Bamboo Cutting Board. Premium Natural Bamboo Boards Are Best For Chopping Brie Cheese, Vegetable, Pastry Lemon, Watermelon, French Bread & More. 15″X12″ With Big Wood One Handed Handle
Because it's SO pretty! Ok. I happen to be a really big fan of bamboo cutting boards for the following reasons – they are sustainable, they don't dull your knives, they clean very easily, they are SO incredibly beautiful. I'd get the bigger one for $9.99 – a real bargain…it's normally $34.99
Full Circle Fresh Air odor-free kitchen compost collector, Green Slate
I kind of always wanted one of these. It's not easy being green! Now you can make your own compost for your summer optimistic garden! $18.55
IEKA Cut Resistant Gloves,Level 5 Protection High Performance Food Grade Certified Kitchen and Work Safety Lightweight Breathable and Extra Comfortable (Small)
Because sometimes we're not quite as careful as we should be with those really sharp knives! $8.79
Wilker Digital Instant Read BBQ Meat Cooking Thermometer
Super Fast Thermometer: Instant digital readout within 4-6 seconds, ºF/ºC switchable, Auto Shut-off and HOLD feature, large LCD display. Easy to carry and store in your kitchen drawer. Perfect for Kitchen, Outdoor Cooking, BBQ, Liquid, Food, Meat, Candy, Coffee, Milk and Bath water temperature. Also, it's really good to have a meat thermometer so you always know when your meat, poultry, fish is safe to eat! $8.48
Grant Howard 50520 3.06-Ounce Cylindrical Clear Glass Spice Jar, Set of 24, Small
How cute are these? I'm thinking Purim Mishloach Manot…what would you use them for? $27.65
Kikkerland Toucan Kitchen Shears
Super cute – I'd want to cut everything in the kitchen!!! $8.08
All-Clad 700492 14 Piece Professional Master Chef 2 Stainless Steel Tri-Ply Bonded Cookware Set, Silver
Was $1,799.99 now $699.99 = you save $1,100! Not bad if you're looking for All-Clad!
Instant Pot IP-DUO60 7-in-1 Multi-Functional Pressure Cooker, 6Qt/1000W
$68.95
Instant Pot IP-LUX50 6-in-1 Programmable Pressure Cooker, 5Qt/900W, Stainless Steel Cooking Pot and Exterior
$49.00
Tervis Star Wars Darth Vader Tumbler with Black Lid, 24-Ounce
May the force be with you! $16.00
DRAGONN (2 Pk) Non-stick Silicone Baking Mat Set, 11-5/8-inch x 16-1/2-inch
$11.80
Cuisinart CI670-30BLW 7 Qt. Casserole
$79.99 (was $250)
Cuisinart Stockpot with Cover, 12Qt.
Stainless Steel – $59.99
Cuisinart 8-piece Ovenware Nonstick Roasting Set, Steel
$67.71
All-Clad 4414 Stainless Steel Tri-Ply Bonded Dishwasher Safe 5-Quart Open Stir Fry Pan / Cookware, Silver
Stainless Steel (regularly $200) $145.45
Wrapables Adjustable Flirty Hostess Apron, Sweet Cherries
Lots of adorable styles! You can be the hottie in your hot kitchen 😉 $16.57
Hyzrz Women's Apron with Pockets, Black and Red
$9.66
Ovente HS685B 6-Speed 500 Watt Immersion Hand Blender with Food Chopper, Beaker and Whisk Attachment, Black
$39.92
Fred & Friends Bear Hands Oven Mitts, Set of 2
$16.99
Kuissential 2-Pound Programmable Bread Machine w/ Auto Fruit and Nut Dispenser, 13 Settings (Bread Maker)
$99.99 (currently)
Checkered Chef Pizza Cutter Sharp Rocker Blade With Cover. Heavy Duty Stainless Steel. Best Way To Cut Pizzas And More. Dishwasher Safe.
$13.95 (currently)
Manley Mango Splitter – Slicer / Pitter Tool
Deal starts at 2:34 pm central time
Tea Pots:
For all those fabulous teas you buy in Machaneh Yehuda!
Chef's Star Premium Glass Tea Pot & Infuser – Stainless Steel, 16 oz
$14.45
Modern Innovations Glass Teapot With Infuser and Cozy, 40oz – Modern Teapot with Infuser and Washable Cozy – An Excellent Heat Resistant Glass Teapot Perfect Serving Loose Leaf Tea
$15.59
Old Dutch Cast Iron Saga Teapot, 52-Ounce, Black
Comes in tons of colors. $29.04
Primula Teapot with Stainless Steel Infuser and Loose Green Tea Packet, 40-Ounce, Blue Floral
$23.98
Glass Teapot with Stainless Steel Infuser and Lid,26oz/750ml Borosilicate Ultralight High Heat Resistance Teapots for Flower Tea and Loose Leaf Tea Pot
$13.59
Tea Infuser Strainer + Spoon by Bar Brat / Premium Micro Filter Stainless Steel Steeper / 110 Cocktail Shaker Ebook Included
$16.97
Stunning Glass Globe Teapot with Cozy Warmer, Borosilicate Glass, Beautiful Chrome Finish Tea Kettle – 9cm Stainless Steel Infuser, Large Enough for 4 to 5 Cups of Tea
$25.95
Exploding Kittens: A Card Game About Kittens and Explosions and Sometimes Goats
One of the best all time card games – ever! $15.99