I've made a lot of blintzes…
I've made a lot of blintzes. A lot. It's a very traditional Jewish dish that's often served on the dairy Holiday of Shavuot. I decided to go back to basics this year and make my Bubbie's Classic Cheese Blintzes. My Mother (z'l) had a mantra for making her mother's blintz wrappers – one, one, one. I can still hear her voice in my head repeating those words every time she made them.
One cup of flour, one cup of water, one egg.
That's it.
Is it possible for a heart to hurt and feel warm at the same time?
Making the Classic Cheese Blintzes gluten free
The truth is there wasn't such a big leap to make the blintzes gluten free. I simply pulled out my favorite Bob's Red Mill gluten free flour and used it one to one (perfect!) flour replacer.
It worked beautifully.
For the filling
I didn't even bother trying to make the Classic Cheese Blintzes plant based. Shavuot is a dairy holiday, and our family's traditional cheese filling calls for farmer's cheese. You could theoretically find something that's similar, but I don't have a suggestion right now.
I have a lot of other filling suggestions that you might be able to make plant based if you're so inclined, just not the one for Classic Cheese Blintzes. I put a bunch at the bottom of the post. Check them out!
The filling also contains simple ingredients: Farmer's Cheese, egg, sugar and vanilla.
That's it.
Classic Cheese Blintzes aren't hard to make
I made a video, which is on my @koshereveryday Instagram page, for how to prepare the Classic Cheese and Classic Cherry Cheese Blintzes. I showed it to the admin at my PT place and she was surprised by how easy they really are to make.
The truth is once you know how to make them, it's not rocket science.
Watch the reel.
Tips for making the best Gluten Free Classic Cheese Blintzes
Here are some lessons I've learned after years of making blintzes.
Don't overstuff them
While it might seem like the best thing to do is fill the blintzes to maximum capacity, resist the urge. They will only explode.
Trust me.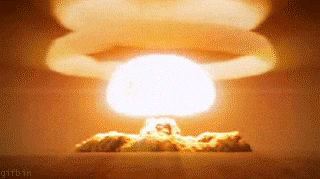 Egg the edges of the blintz wrapper
It's really important to brush the edges of the blintz wrapper with egg. This helps the inside filling to get sealed into the blintz and the wrapper to stay closed. Don't skip this step.
Fry the seam side first
I know this might seem intuitively obvious to the casual observer, but just in case, fry the seam side down first. This helps to seal the blintz, and when you flip it to fry on the second side it will remain closed.
Make sure the crepe pan is hot before you make the blintz wrappers and work fast!
If you don't make sure the pan is hot before making the wrappers, they won't turn out right. Also, I recommend spreading the blintz wrapper batter using an offset spatula and working fairly quickly – because the pan is hot!
Here's the recipe for Classic Cheese Blintzes (Gluten Free)
I also give you the recipe for Classic Cherry Cheese Blintzes in this recipe. You can really use any filling you like!
Print
Bubbie's Classic Cheese Blintzes (Gluten Free)
Author:

Prep Time:

30 minutes

Cook Time:

30 minutes

Total Time:

60 minutes

Yield:

6

blintzes

1

x

Category:

Main Dish

Method:

Frying

Cuisine:

Gluten Free

Diet:

Kosher
---
Description
Classic Cheese Blintzes are part of my family's Shavuot Holiday tradition. My Bubbie (z"l) passed this recipe down to my Mother (z"l) and now I'm making them for my family. I'm making them gluten free now, but the process and recipe are still basically the same. One, One, One. I'm teaching my children so they can keep the tradition alive.
---
For the Blintz Wrappers
1

cup

gluten free flour

1

cup

water

1

large egg
dash salt
wax paper or parchment sheets to divide the wrappers (optional)
For the Blintz Filling
8

ounces

farmers cheese

2 tablespoons

sugar

1 teaspoon

pure vanilla extract

1

large egg

1

can cherry pie filling (optional)
To Finish
2

large eggs, beaten
oil for frying
Additional toppings (optional)
---
Instructions
For the Blintz Wrappers
In a large bowl, whisk together the flour, water, egg and salt until smooth.
Heat a nonstick crepe pan over medium/high heat.
Spoon a ladleful of batter onto the center of the pan. Using an offset spatula, quickly and evenly spread the batter into a large circle.
Allow the crepe/wrapper to cook for 1-2 minutes until set. Using a large turner, carefully flip the crepe over and let it cook for 30 seconds. Immediately remove from the pan and cover with wax paper or parchment.
Repeat with the remaining batter
For the Blintz Filling
In a large bowl stir together the farmer's cheese, sugar, vanilla and egg until blended.
Set aside.
To Finish
Place a blintz wrapper on a flat surface like a cutting board.
Brush the edge of the wrapper with egg.
Place a large scoop of the filling on the wrapper towards the bottom of the circle, but above the egg. If using pie filling, add a small amount over the cheese filling.
Fold the bottom of the wrapper over the filling, pressing the edge of the wrapper onto the center of the center to seal the filling.
Fold the edges of the wrapper into the center, pressing down to seal.
Carefully, tightly roll the blintz to the end of the wrapper, pressing down the end to seal.
Set the blintz aside, seam side down and repeat with the remaining batter, placing a wax paper sheet in between each cooked blintz wrapper.
To Finish
Heat a large skillet with oil around 1/3 of the way up the pan.
Place several blintzes in the hot oil seam side down. Fry until golden brown, then flip and fry the second side until golden brown.
Repeat with the remaining blintzes.
Serve immediately.
---
---
Notes
I almost always double the recipe.
Make sure the crepe pan is hot before you make the blintz wrappers and work fast!
Nutrition
Serving Size:
Calories:

176

Sugar:

5.4 g

Sodium:

56.1 mg

Fat:

4.3 g

Saturated Fat:

1.1 g

Carbohydrates:

25.4 g

Fiber:

0.7 g

Protein:

8.1 g

Cholesterol:

63.5 mg
Keywords: Blintzes, Cheese Blintzes, Gluten Free, Shavuot, Nine Days
Recipe Card powered by
More Bonus Blintz Fillings
HERE'S SOMETHING NEW – THE KOSHER EVERYDAY AMAZON INFLUENCER STOREFRONT!
I'm excited to announce the launch of my brand, spankin' new, Amazon Influencer storefront. The purpose of this store is to share with you all of my favorite tools, ingredients and accessories that I use on Kosher Everyday. If there's something you'd like to see please let me know and I'll make sure to add it. I'm updating the storefront all the time.
I'd love to hear what you think!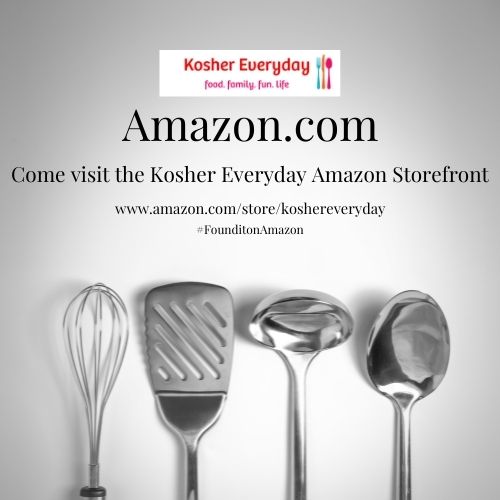 FOLLOW ME!
Don't forget to follow Kosher Everyday on Instagram @koshereveryday! and on Facebook You don't want to miss all the fun and interesting posts and reels that can be found nowhere else!
You can find reels showing how to make most of my recipes on Instagram!
Also, make sure to tag @koshereveryday when you make Kosher Everyday recipes! I LOVE to see your creations!!!
Please note that this post contains affiliate links. Thanks for your ongoing support!